At the Desigual catwalk during the Mercedes-Benz Fashion Week Madrid Spring/Summer 2015 runway on September 11, 2014 in Madrid we saw a very cool head gear which caught our eye! The colors, the prints and the tie up all screamed for attention. It is a superb way to make boring outfits fun!
Desigual is a casual fashion brand from Barcelona, Spain. It is known for its quirky and fun designs which combine elements of prints, bright colors and patch works. This label is a very innovative and has a very peculiar look. The patchwork and flamboyant prints add to the excitement in their designs. They cater to men, women, and children and have a great collection of eccentric accessories. These accessories can be teamed up with anything to add to the zing factor.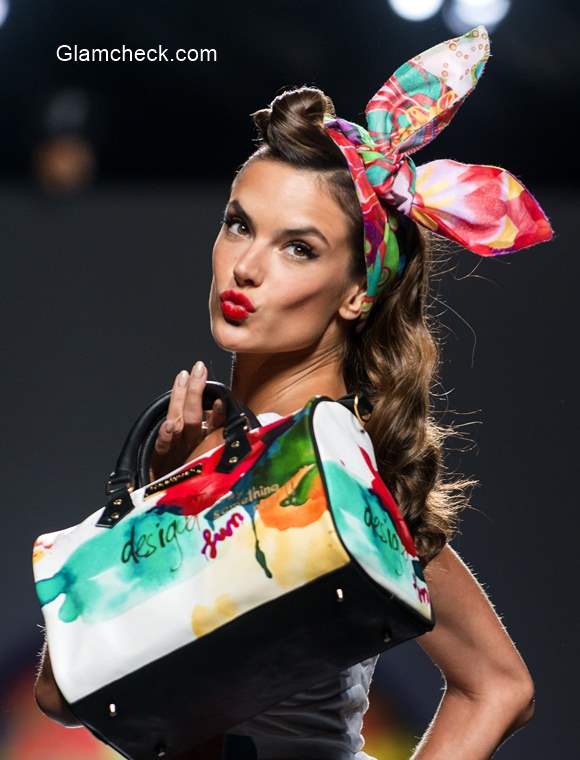 Fun Headgear Trends S-S 2015
The brand portrays a cool laid-back and a free spirited feel which is prevalent in all its collections. The bright abstract florals and the tropical prints all are a subtle reminder of the nonconformist and the unconventional. This head gear would certainly be a great addition to any ensemble. It can be worn out at fun get-togethers and can brighten any outfit. Opt for a black or a neutral version of the same if you are not willing to experiment.
You can make this simple tie up head bands at home even. Here is a quick DIY:
Things you need:
A coordinated fabric with your dress or any other fabric you wish to use (knits would be better for elasticity)
Scissors
Needle and thread
Scale
Iron
How to make: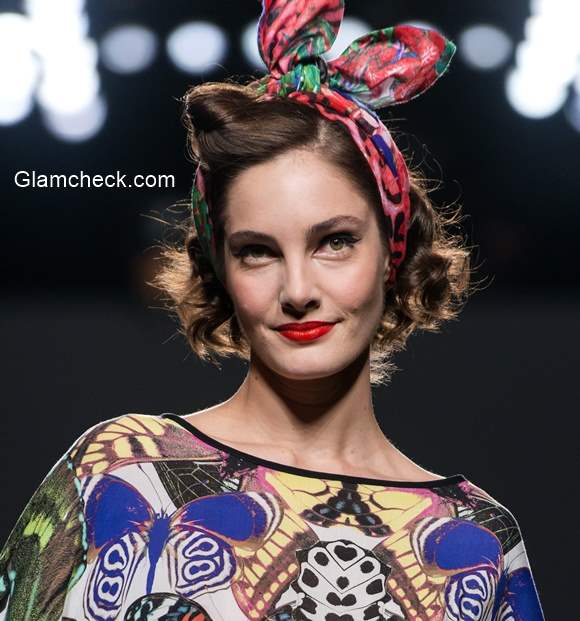 Fun Headgear for S-S 2015
Take the fabric and cut two pieces of long rectangular shape (32 inches long and 2 inches wide). This will give you about 4 inch long tie up.
Round off the edges of all the sides in each of the pieces equally using a scissor. Or you can cut a leaf shape for a bunny effect.
Not put them on top of each other with the fronts facing each other and sew all the sides and leave a 2 inch opening on the longer side in the centre for turning the headband right side out.
Now turn the headband right side and try to reshape the corners into a neat semicircle/ leaf using an iron.
Close the opening with a running stitch on the right side, don't worry it would not show as it would come behind the neck.
Now wrap the headband around your head and tie a double knot. Make the tie-ups neat and straight. Voila! You are ready.
Note:
You can use printed fabrics like polka dots or abstract prints to make it more fun.
You can increase of decrease the size of the cut fabric according to your choice.
You can make it wider or even longer to have elongated tie ups. Or even have double band!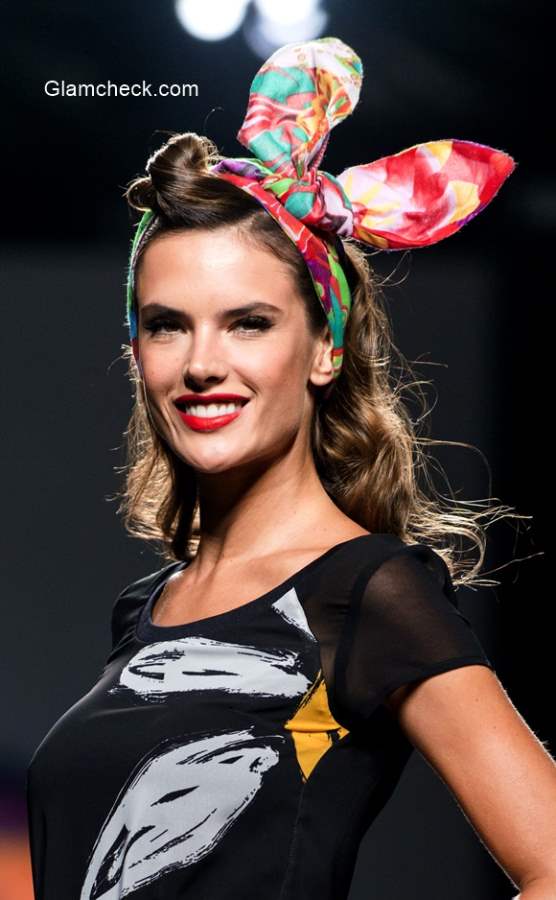 Fun Headgear S-S 2015
Now adorn this beautiful accessory and make some heads turn. Team it up with anything you want. You can wear it with the basics to look casual or even wear it with a dress to add to the funk. This will add a lot to the look without making you trying too hard. Coordinate a bag with it, just smile and walk the world!
Shutterstock.com