When the weather is hot, the sky is blue, and you don't have to be at the office, a trip to the beach to catch some sun is the perfect way to spend the day. You don't even need much in the way of clothing – a slinky bikini and a tote bag will do just fine. But if you want to look your best, there are lots of fabulous accessories to choose from, including monogram purses and gladiator sandals.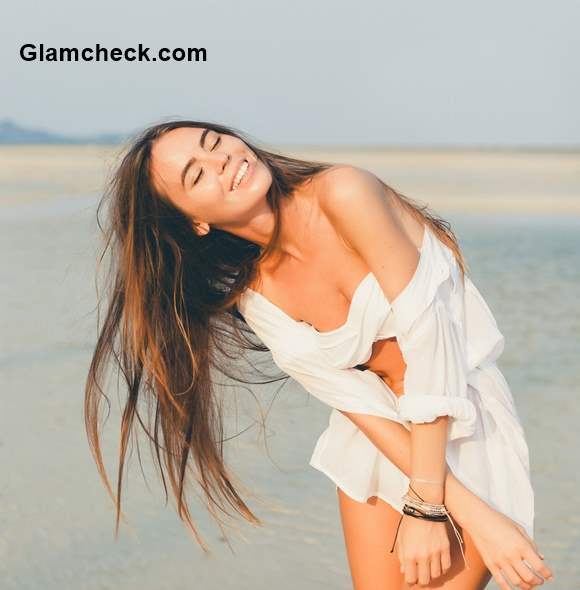 Beach Fashion 2015
Aviator Shades
Tom Cruise and Kelly McGillis rocked the aviator shades look back in the 80s when Top Gun hit our movie screens. Today, the look is back in town again and if you want to appear cool and sexy on the beach, bag yourself some mirrored aviator shades. Or, if you prefer the hippie look, go for cute mirrored shades with quirky plastic frames a la Henry Holland.
Floral Tote Print Bags
Bags are tipped to be some of the hottest accessories this year and as every savvy beach goer knows, you can head down to the beach without a decent bag to hold your sunnies, sun tan lotion and steamy novel. Oversized tote bags are out and floral tote bags are in. Monogram purses from I Flew the Nest are also pretty cool of you prefer a more understated, stylish look.
Statement Cuff
Spending the day at the beach is no excuse to ditch the jewelry. Yes, it is probably a good idea to leave the diamonds at home, but you can still wear one or two items of jewelry as long as you stay out of the sea. A statement cuff was big news at Fashion Week. Victoria Beckham was just one of the many designers who sent their models down the catwalk with fabulous statement cuff bracelets, the chunkier the better. Wear yours with some sexy sandals and a teeny tiny bikini for maximum effect.
Greek Sandals
Stella McCartney designed some cool Greek style gladiator sandals for her Fashion Week catwalk show, but she wasn't the only one to pay homage to one of the greatest civilizations in history. Greek sandals are sexy, great for walking on hot sand and the perfect accessory for a summer's day. Choose from plain Jane white sandals, or go for quirky colored ones if you want to create a splash on the beach.
Wide Brimmed Hat
A sun hat is very important on a hot day. As well as looking elegant, a sun hat performs a valuable function: it serves to keep the sun off your face, which if you are concerned about the effects of sun damage as a result of UV rays, is essential. Over the years, sun hats have taken on many different incarnations, but this year, the wide brimmed hat is back in fashion. Any color will do, so all you need to do is co-ordinate with your bikini, shades and sandals.
Don't forget to slap on lots of sun cream when you spend the day on the beach, or no amount of accessories will be able to save you from the horror of sun burn.
Image: Shutterstock