Hello Everyone,
On a recent weekend getaway, Kamal & I went for camping by the riverside and took part in fun activities like jeep riding, coracle boat ride, strolling around and simply being, amidst nature. I sported looks that were comfortable & went with the jungle ambiance making me feel one with nature.
PS. Don't forget to watch the Video at the end of the post 🙂
The Camouflage Girl
I decided to start my holiday look with styling that would capture the essence of the ambiance. So I picked a pair of beige dhoti pants and teamed it with a military green men's T-shirt.I carried a black sling bag and accessorized it further with a leopard print scarf to add a funky element to the ensemble. A silver finger ring & nature printed flip-flops were my other accessories.
This look blends in perfectly with the landscape and I can't even begin to comprehend how comfortable it was.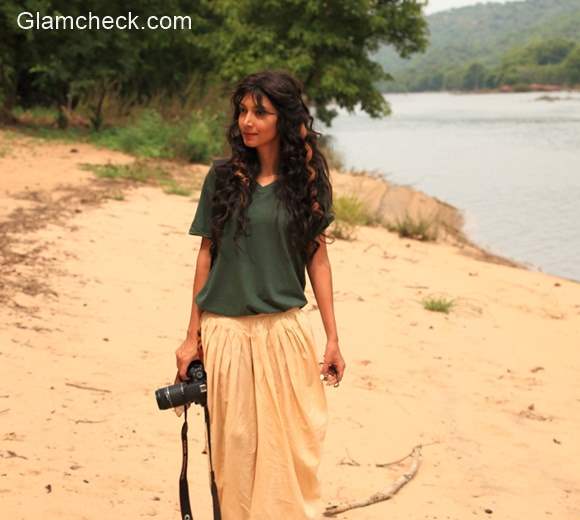 Camping Outfit – Indian Youtuber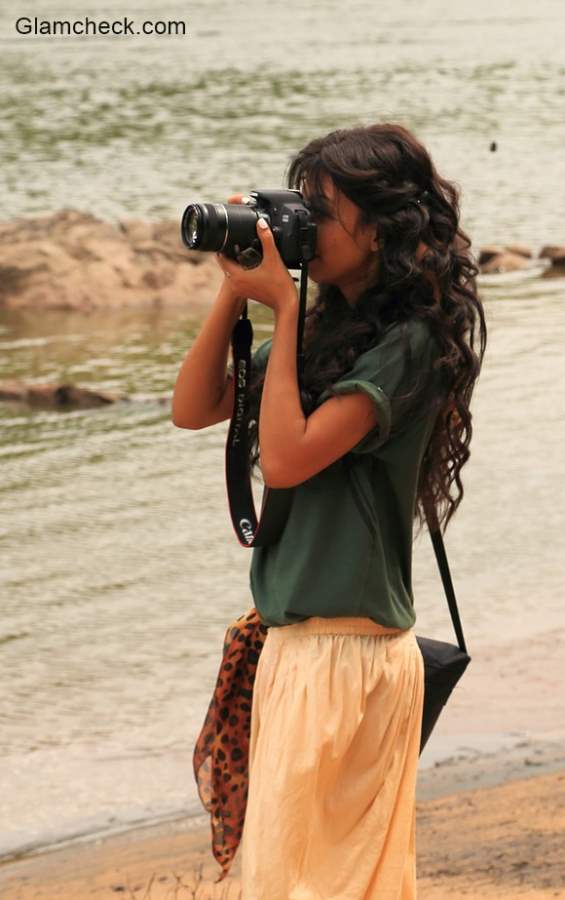 Indian Fashion Blogger Sarita Upadhyay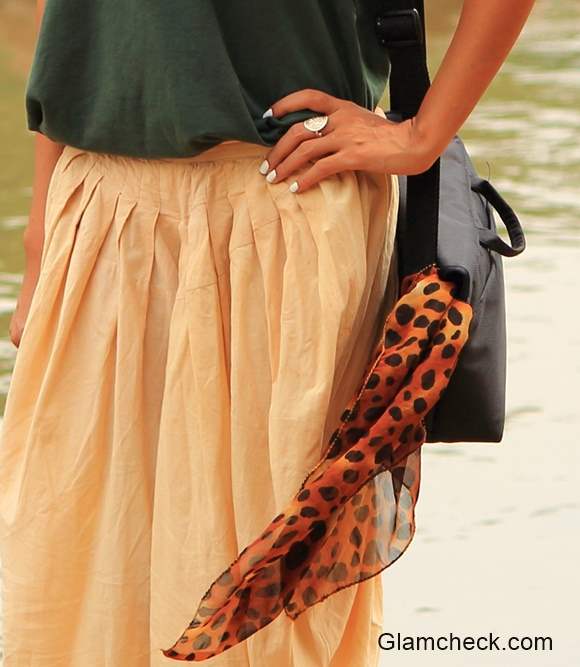 Camouflage look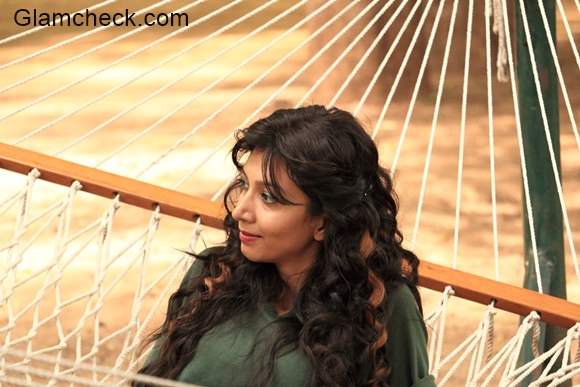 Indian Youtuber
Sporting the Earthy Vibe
Keeping with the jungle theme, I chose to give an earthy vibe for my second look with Khaki green color. I wore a full sleeved white t-shirt and paired it with a pair of khaki green harem pants. I sported this look during coracle boat ride and jeep ride. Once again a comfortable and look without compromising on style.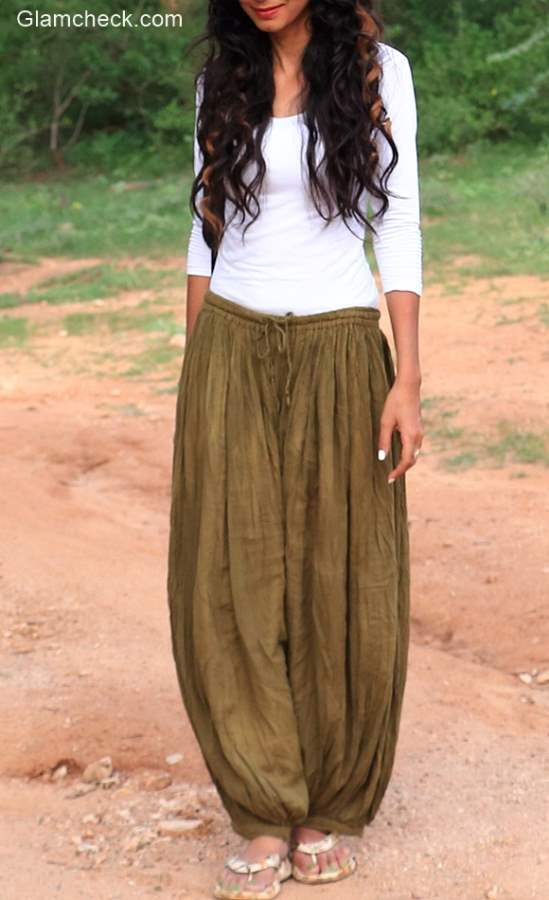 Camping Looks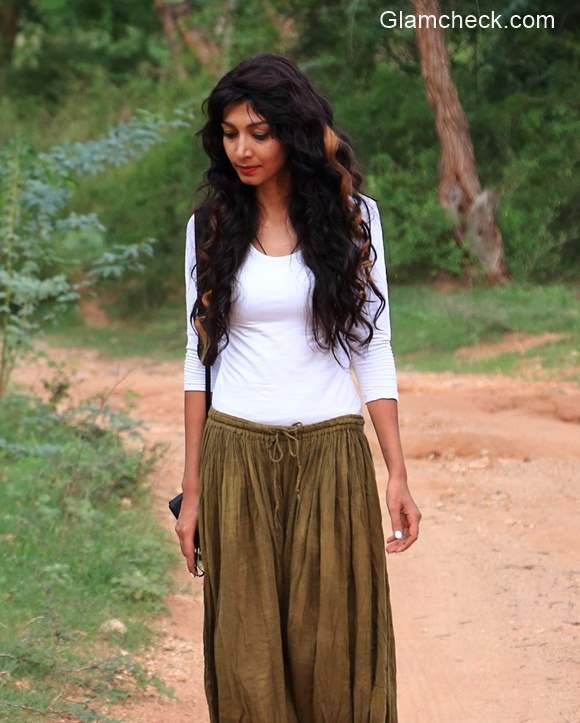 Indian Fashion Blogger Outfit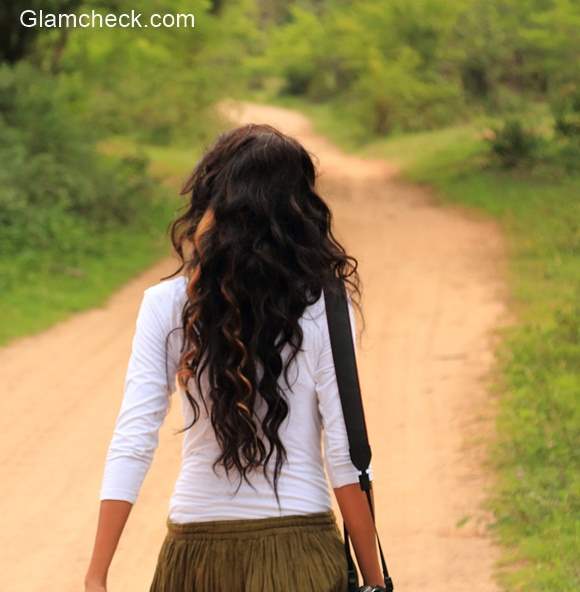 Indian Youtuber Sarita Upadhyay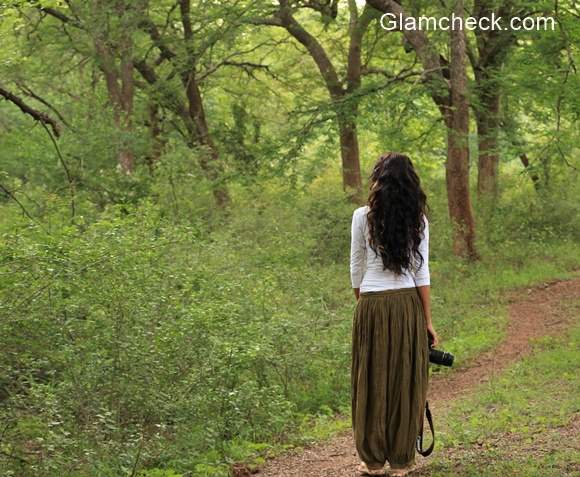 Indian Fashion Blogger
Forest Flower Look

For my third look, I decided to add some fun colors keeping it close to rustic shades. I wore a multicolored floral printed dhoti pants and teamed them with a maroon full sleeved top and tied my hair with a hair scarf which matched with the colors & print on my pants. I sported this relaxed and comfortable look during an early morning walk.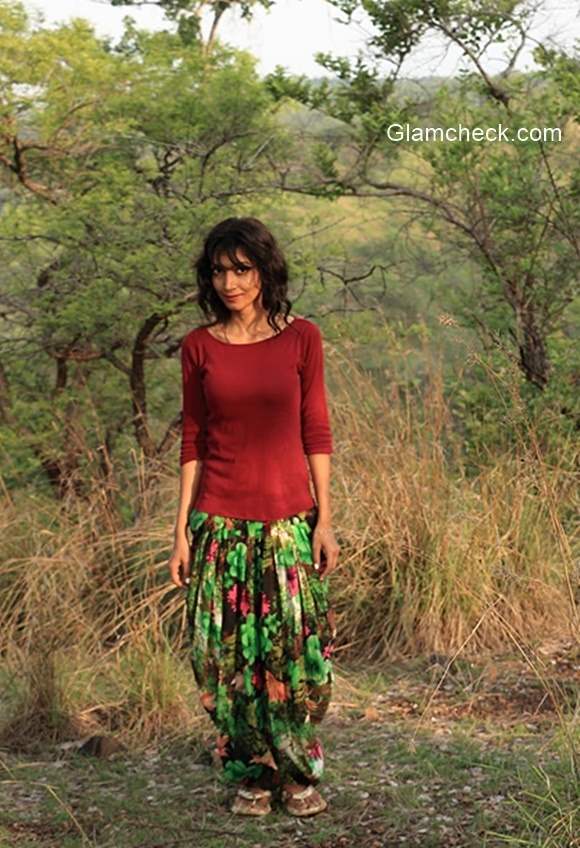 Nature Camping outfit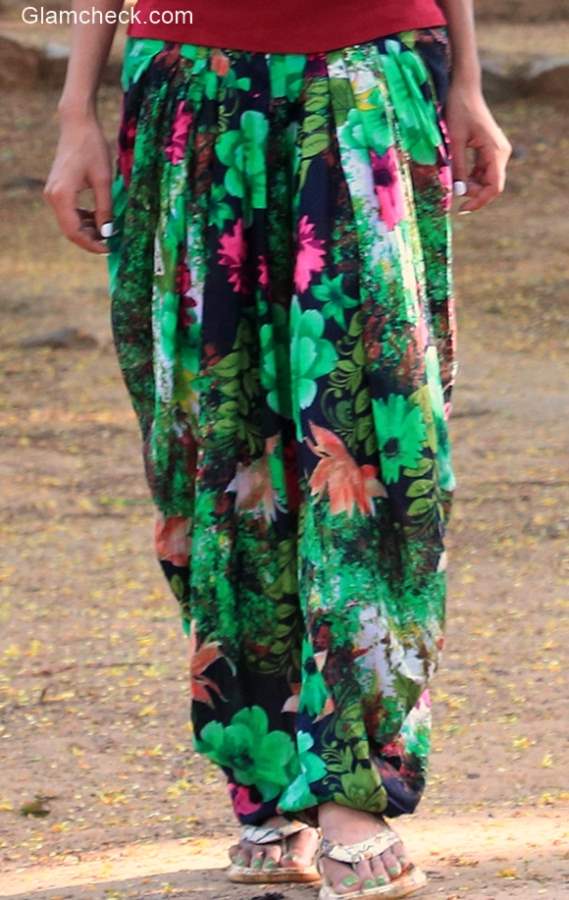 Floral Pants
So these were my three looks for each of the marvelous days that I spent nature camping. I hope you enjoyed my nature camping styles, and all the three looks that went into creating it.
Watch the VIDEO 🙂