Hello Everyone!
It's September already, and I can't even begin to comprehend how excited I am. This month is really special to me not just because of the approaching festivals (turning me head over heels), but also because two very special men in my life share their birthdays in this month. And those two men are my Dad & Hubby Yeahhh!
Well, talking about the festivals, we celebrated Sri Krishna Janmashtami just 2 days back on the 5th of Sept at home and in this post I am going to share the outfit I wore during the puja.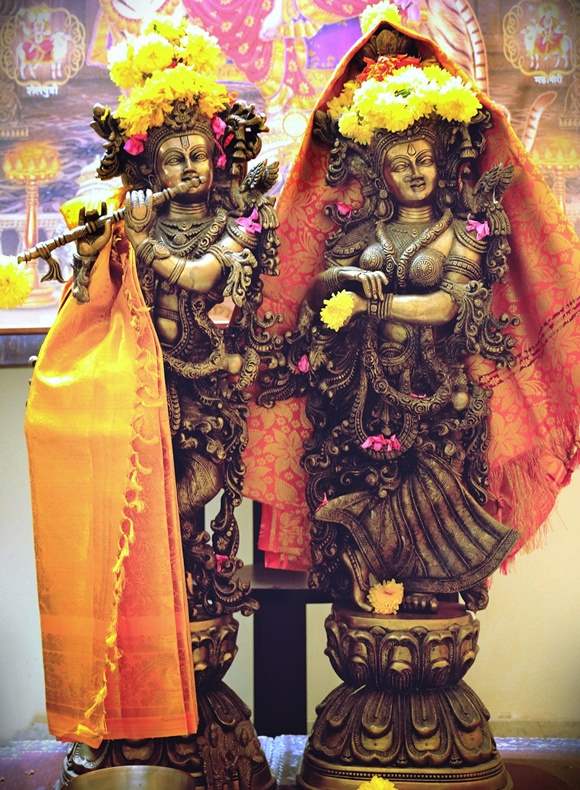 Krishna Janmashtami Decor at Home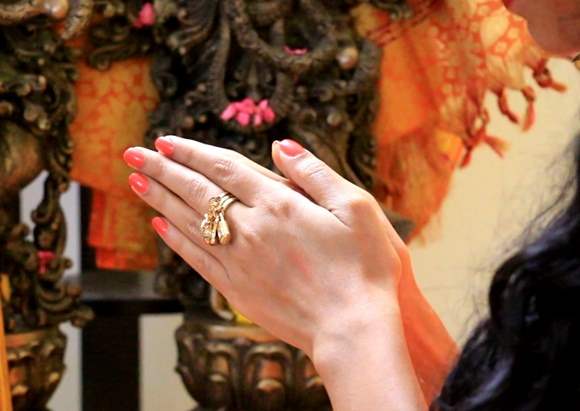 Krishna Janmashtami Puja
What to wear ?
Like with any occasion, once again I picked up clothes that were not only comfortable but also gelled perfectly with the festival.
Yellow & Orange!
Since, Shri Krishna Janmashtami is lord Krishna's birthday, I thought of flashing his favorite color – Yellow! (a color mostly associated with sunshine, happiness and positive energy). So, out came my bright yellow palazzo pants which I teamed with an orange kurti featuring beautiful crochet detailing over the neckline and rolled up sleeves.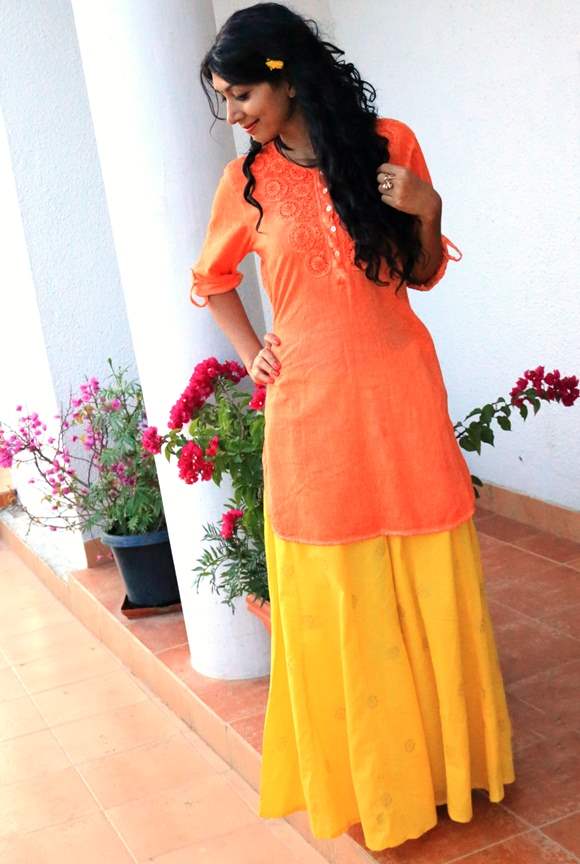 Krishna Janmashtami Outfit – Yellow and Orange
Both the colors are not only vivid, bright and colorful but are also considered auspicious among Hindus making it a perfect choice for Krishna Janmashtami.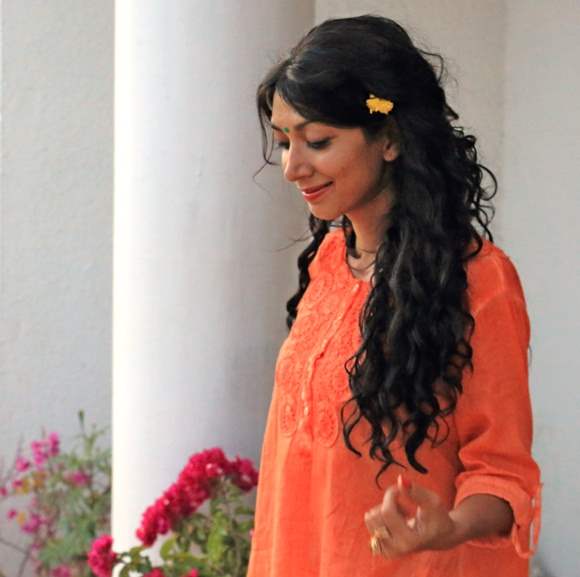 Krishna Janmashtami Outfit
I styled my hair in curls and adorned it with a fresh yellow daisy to add a little character to the outfit and rounded off the look with a green bindi and a set of golden charm rings. I think it all came out quite good. what do you think ?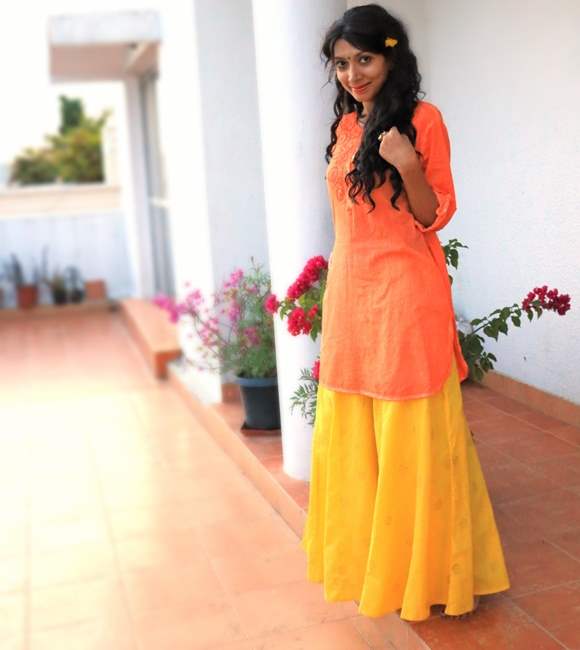 Indian Fashion Blogger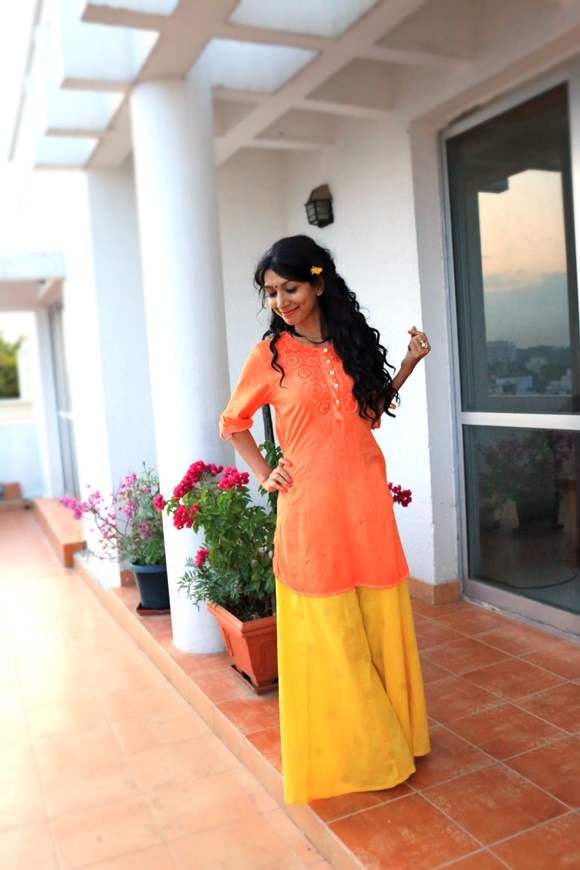 Indian Fashion Blogger – Festival Clothes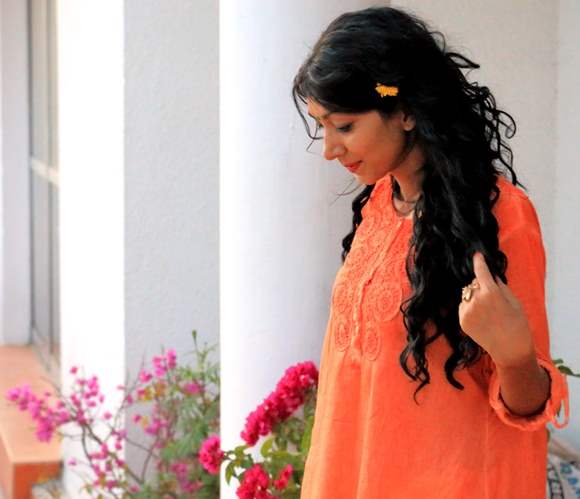 Indian Hairstyles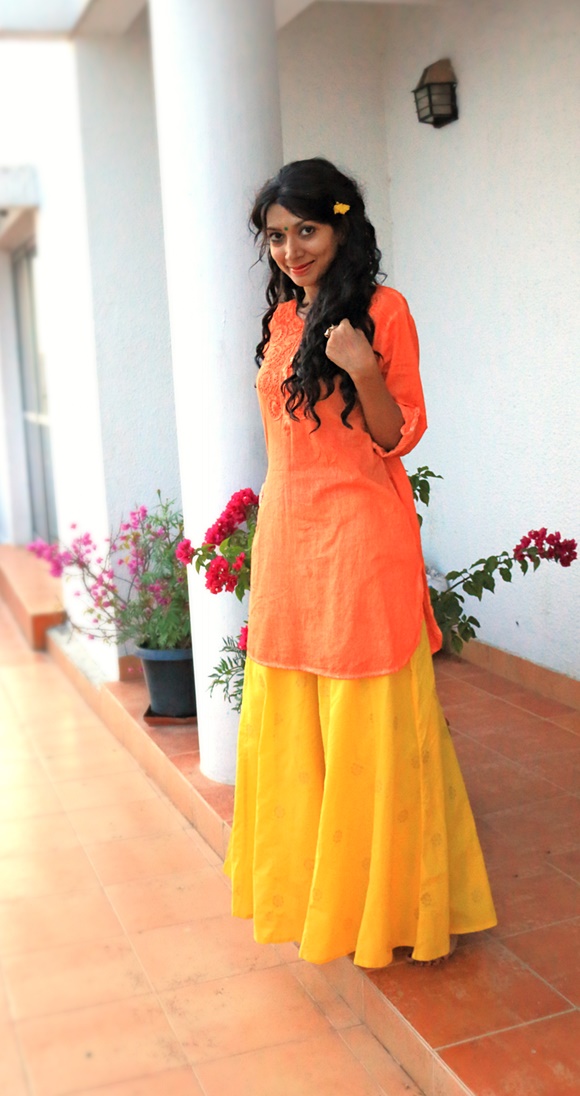 Palazzos with Kurti Indian Style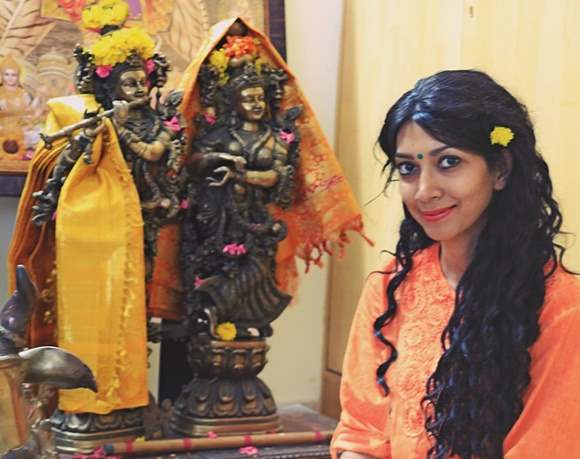 Krishna Janmashtami Puja at home
So that is it my friends! I wish you all a wonderful week ahead. Take care!
WATCH THE VIDEO :
Outfit Details:
Yellow Palazzos : Akkrati
Orange Kurti : Max
Rings : Splash