Hi ladies!
My search for that perfect neutral brown lip-color might just have ended – all thanks to Maybelline! A shimmery shade from their Color Sensational Tinted lipstick range, this one is 775 Copper Brown.
Product details:
The description reads – crisp color from pure pigments and creamier feel from nourishing honey nectar. It has built-in lip balm with SPF 15 sun protection. Maybelline describes it as lipcolor so rich, so stunning, it's sensational.
Packaging:
It is their standard packaging of a rectangular frame with metallic silver base and a reddish-brown opaque cap. The product details are given right below on the base.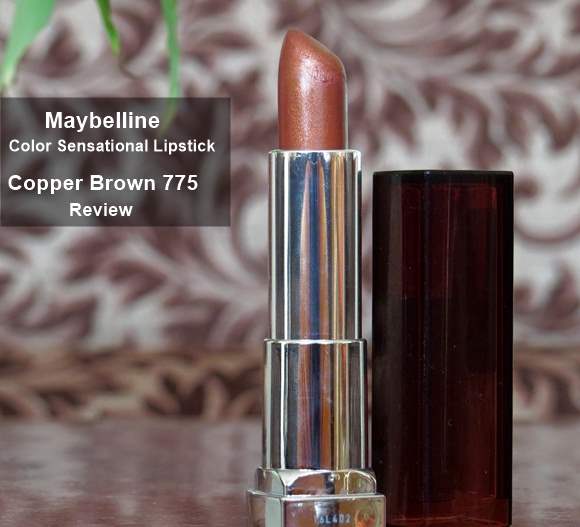 Maybelline Color Sensational Lipstick Copper Brown 775 Review
And oh! Since 775 Copper Brown shade has a shimmery finish, the sticker was given a shimmery effect. It's pretty and also, users get to know the texture of the lipstick.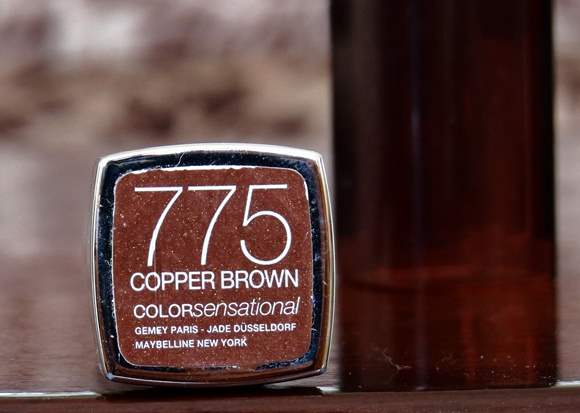 Maybelline Color Sensational Lipstick Copper Brown 775
Review:
The first thing that I noticed while opening the case was its fruity toffee fragrance. Love the smell; I'm guessing we're off to a great start!
The shade, as you can see, is quite natural even with its shimmery pigment and sits well against my skin tone.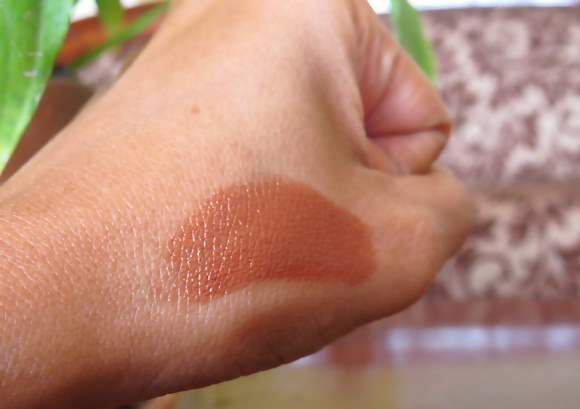 Maybelline Color Sensational Lipstick Copper Brown 775 swatch
It has a soft texture and glides smoothly; the resulting color has a light glossy effect with just a hint of shimmer.
The Maybelline Color Sensational Lipstick Copper Brown 775 gives off a beautiful copper brown shade, not loud at all and perfect for daily wear.
What I love is that the lipstick is well pigmented. So, I don't have to pile on the lipstick to get the desired color, just one glide was enough.
Even better – it has sun protection too.
So, light enough for daytime wear and just the right shimmer for festive wear, this one's a favourite! Maybelline Color Sensational Lipstick comes in 33 shades, I'm pretty sure every girl will find their perfect color.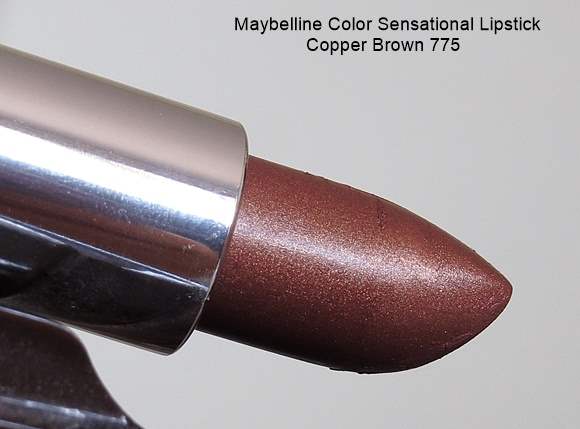 Maybelline Color Sensational Lipstick Copper Brown 775 buy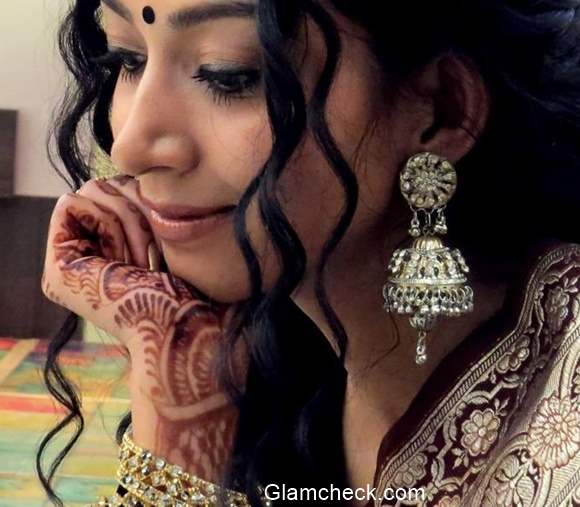 Maybelline Color Sensational Lipstick Copper Brown 775 look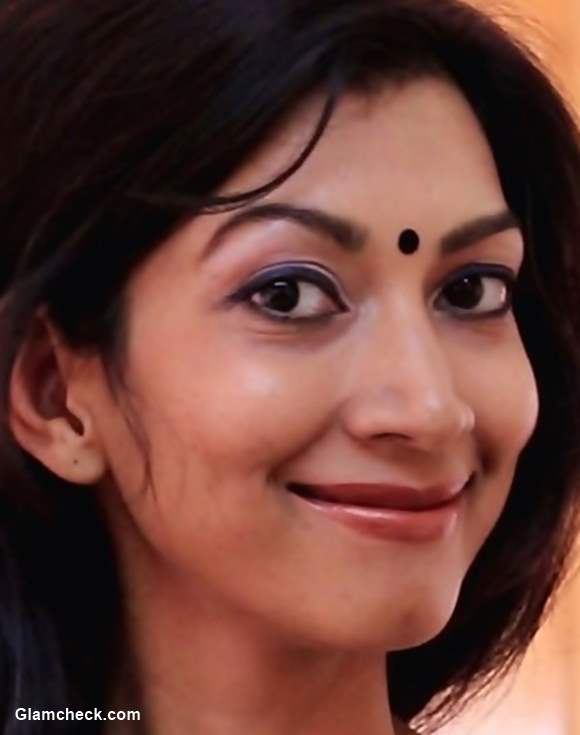 Brown Lipstick – Maybelline Color Sensational Lipstick Copper Brown 775