In India, people believe that Lord Ganesha is the remover of obstacles, the Lord who bestows luck and success. It is a long held belief of the Hindus that we should seek the blessings of Lord Ganesha before undertaking any new venture. Thus, the festival of Ganesh Chaturthi is celebrated with much faith and gaiety.
Namastey & welcome back to my channel. Ganesh Chaturthi is here, and like everyone, I too got all dressed up and ready to take part in the festivities. Here's giving you a sneak peek look into my Puja outfit.
VIDEO
I was in the mood for something simple and beautiful, ethnic but with a slight edge. So, I decided to create my own gharara suit!
Green and gold was the main color palette that I had in mind since these colors are considered auspicious for Ganesh Chaturthi. I paired a kurti from Globus with palazzo pants from Akkiti – stylish and comfortable!
The kurta is of deep green shade with an ethnic gold polka dotted bodice. Its A-line shape had slight ruffled detailing on the skirt (just love the way it flares!) and pretty gold trimmings along the border.
Gharara Suit
I wanted that lovely gharara look for my outfit, that's why I skipped the usual leggings/churidar pants and decided on palazzo pants. Plus, these pants are so comfortable, easy for me to run errands! To give a slight contrast to the green of the kurti, I've kept the color of my pants gold yellow. What do you think?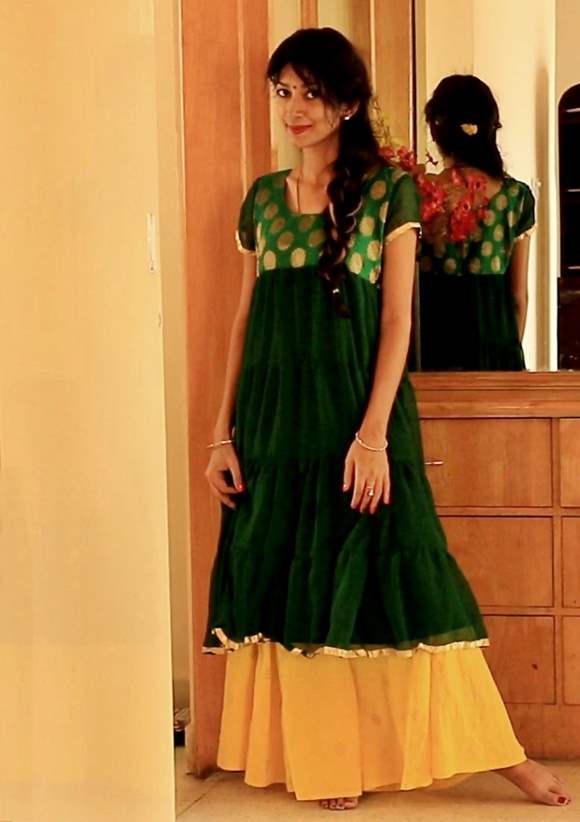 Indian Fashion Blogger Outfit Post – Gharara Suit
Now for the accessories, since this outfit is in quite striking I thought it better to keep the jewelries understated. Therefore golden chain, stud earrings, charm rings and my rudraksh beads which I wear all the time.
For my hair, I decided on something different than the usual severe middle parted bun or braid. Something chic yet relaxed and nice, so a messy low side braid it is! The pretty yellow flower adds that pretty feminine touch.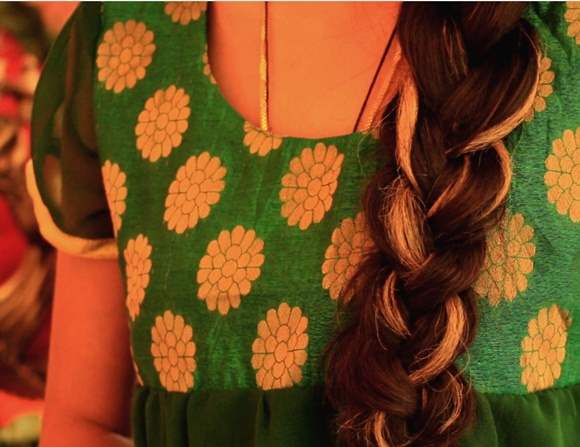 Indian Hairstyle Braid
I also didn't want to load on the make-up so I kept it easy with a foundation, black eye-liner and fun coral lip color. And oh! I matched my nail color to the coral of my lips (vital beauty rule!). Finally, to finish off, a traditional green bindi!
So that was my puja look. Hope you liked it; a thumbs up if you do. And do let me know how you got ready for the Ganesh Chaturthi puja festivities.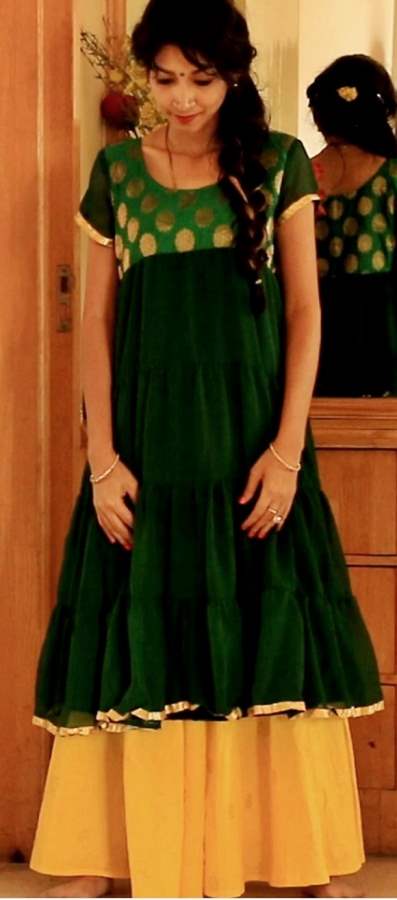 Gharara Suit Indian Style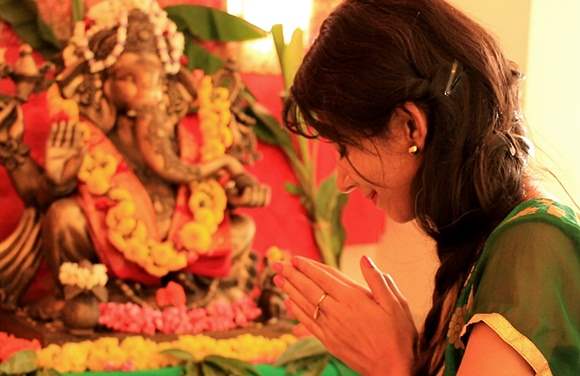 Ganesh Chaturthi Puja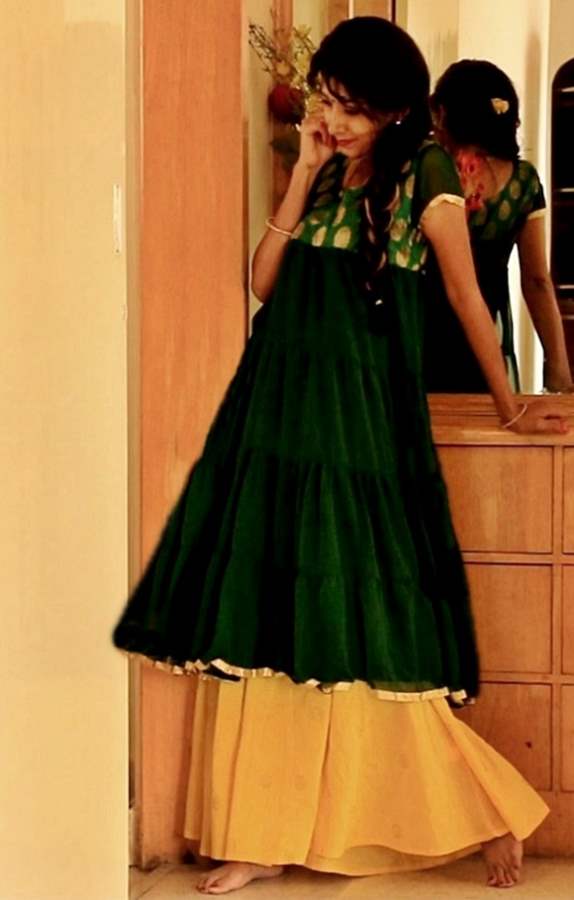 Indian Fashion Blogger Style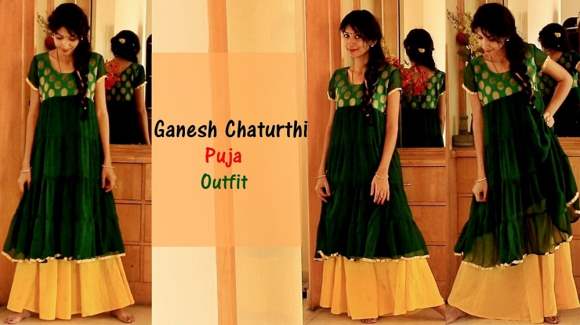 Indian Fashion Blogger