Color blocking seems to be a hot trend of the season. Many fashion bloggers and celebs were spotted in this trend. So today, we have the gorgeous Malaika Arora Khan as our inspiration for the color blocking look!
At a recent media event, Malaika wore a blue crop top with a shamrock green pleated maxi skirt. A simple enough outfit but in terms of style, it was a high. Check out how she's kept the accessories subtle so as not to distract the look. Instead, a chic side ponytail lends a young and fresh vibe.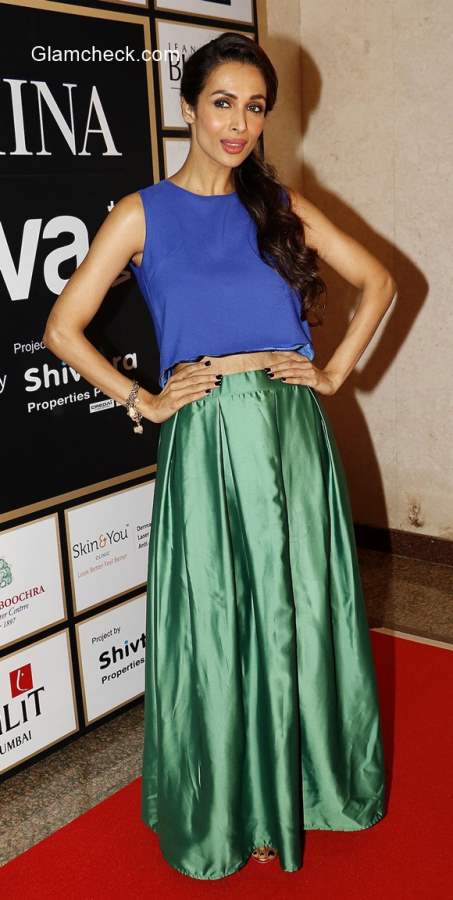 Maxi Skirt – Blue and Green Color Blocking
Color blocking is fun, stylish and makes an impactful style statement. The trick is to settle for a main color and another that would complement it.
It is important that the shades don't blend; the idea is to create a color block.
Also, too many shades will create confusion so it's better kept to two or three.
The best option is to pick one shade which is in-trend and then let the other create a good contrast.
Sometimes a neutral black or tan belt is used to lend a more balanced look.
A slightly more careful attention should be given to the make-up and shoes. Anything loud or bold could be interesting but runs the risk of messing up the overall look. So, neutrals and restrained choices are often preferred.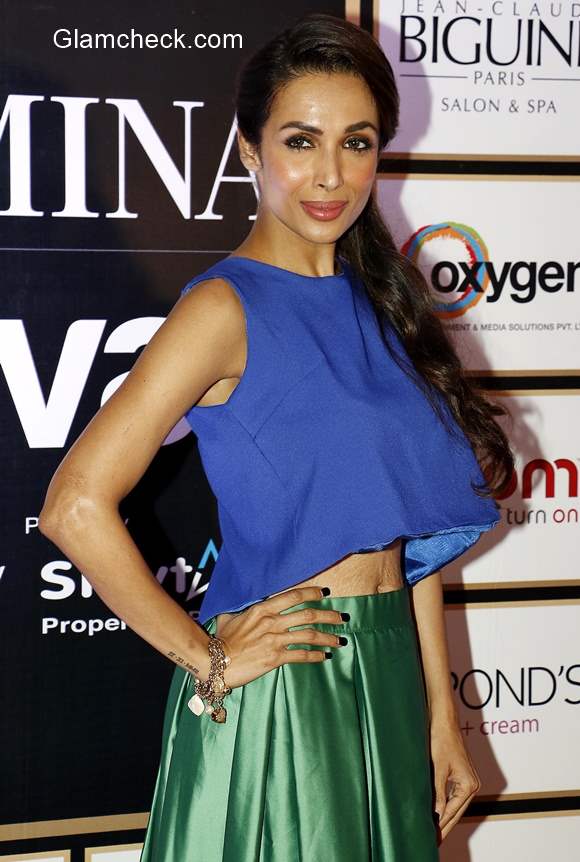 Blue Crop Top
Now that these basics are kept in mind, it's time to add colors to your wardrobe. Have fun, stay stylish!
Blue and Green Color Blocking
Solaris Images