The promotional events for 'Singh Is Bliing' are on in full swing and Amy Jackson has her fashion game full on. She attended a recent press meet looking sharp in white suit by Encrustd. Let's check out just how 'on point' was Amy's styling.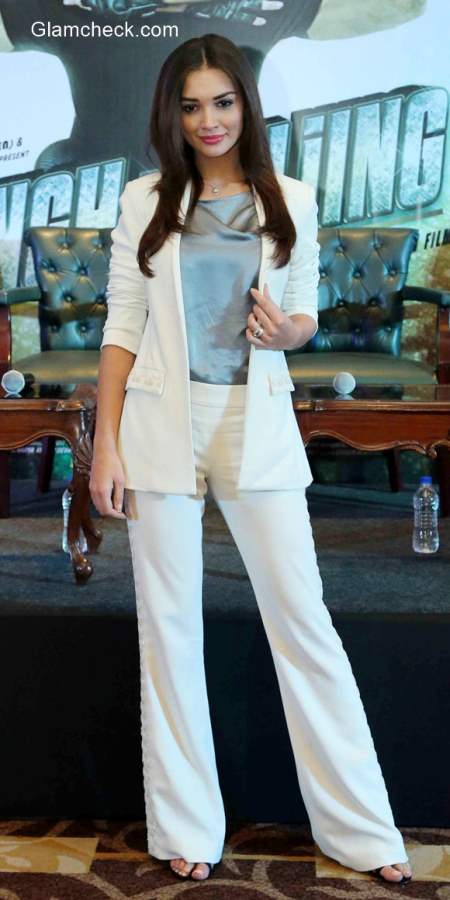 Womens White Suit – Amy Jackson goes Corporate Chic
Starting with the choice of suit, the collarless jacket and the flared trousers made for a suit that was as stylish as it was sophisticated. Not veering away from the classy, the suit was paired with a silk blouse in charcoal grey color. And perhaps to add that slightly casual vibe, Amy pulled up the sleeves of the suit jacket. Smart!
Womens White Suit Corporate Chic
Jewelleries were minimal with just a fine delicate necklace, finger ring and stud earrings (from Mahesh Notandas).
As for hair and make-up, Amy went for the classic middle-parted hair worn down and finished off with a soft look. So thankful that she didn't go for bold red lips, loved the faint gloss of pink on the lips.
That's what we call H2T perfection! A cosmopolitan style fit for boardroom meetings but relaxed enough to give a cool-style quotient. Heading to an after office party? Just change the blouse into a sequinned top.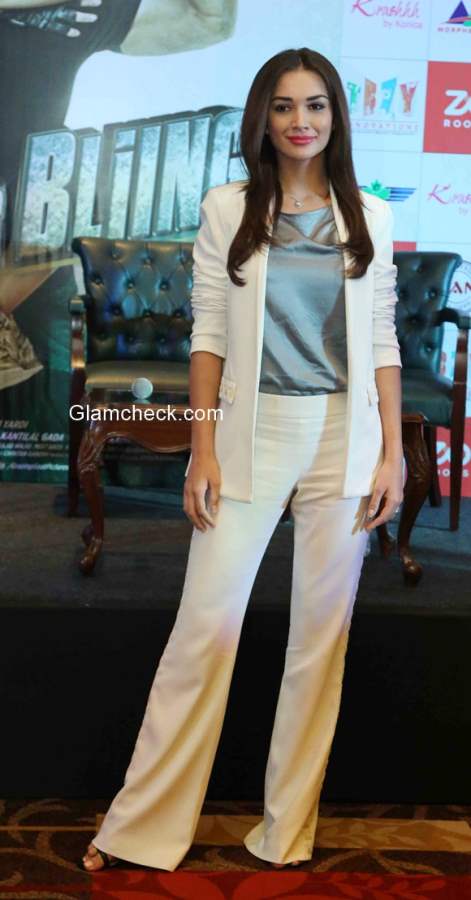 Womens White Suit
Solaris Images