The fervour of the bridal season has begun and the air is filled with the hustles of excited brides-to-be hunting for that perfect wedding dress. The endless dress styles and designs can blow any bride's mind off but at the same time, end up confusing her. It is always a good idea to keep up-to-date with the latest Bridal runway shows because the designers, obviously, are there to bring the latest trends and the best styles for the new bride. Speaking of trends, there is one particular look that has been huge on the runway this Bridal fall fashion.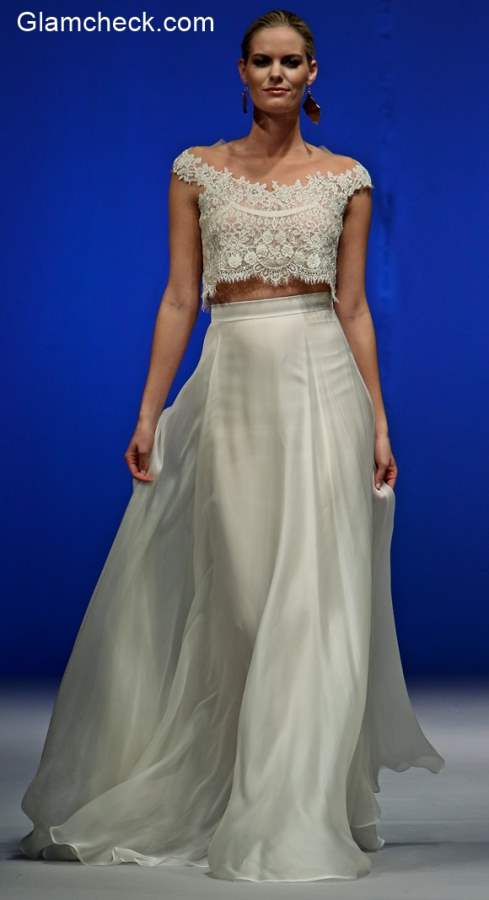 Runway Bridal Crop Top and Skirt Trend – Limor Rosen Fall-Winter 2016
Talented bridal couture designer Limor Rosen presented this new trend: the minimalistic crop top and skirt outfit for the Bridal Fall/Winter 2016 show at Pier94 in NYC on October 10th. A look aimed towards romantic feminity, the crop top was given a beautiful off-shoulder neckline with an exquisite handmade beaded lace bodice. In contrast to the detailings of the top, the skirt was given a clean and flowy texture, minus any embellishments.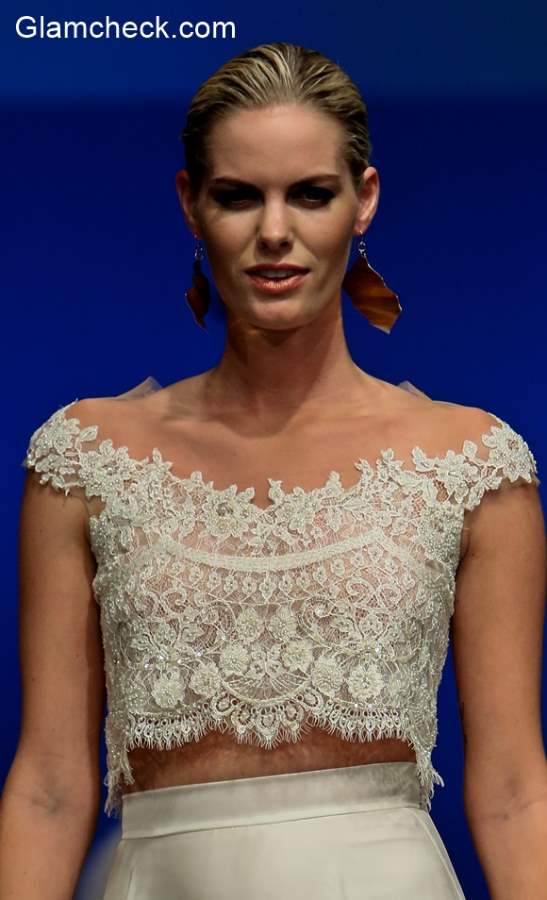 Bridal Lace Crop Top Limor Rosen Fall-Winter 2016
The wedding outfit is part of their 'Urban Dreams Collection' that draws inspiration from the romantic Art Nouveau movement and combines the minimalistic sharp aesthetics of Art Deco. Limor Rosen's design presented a dreamy, delicate and yet very practical choice of style, just what the modern bride yearns for!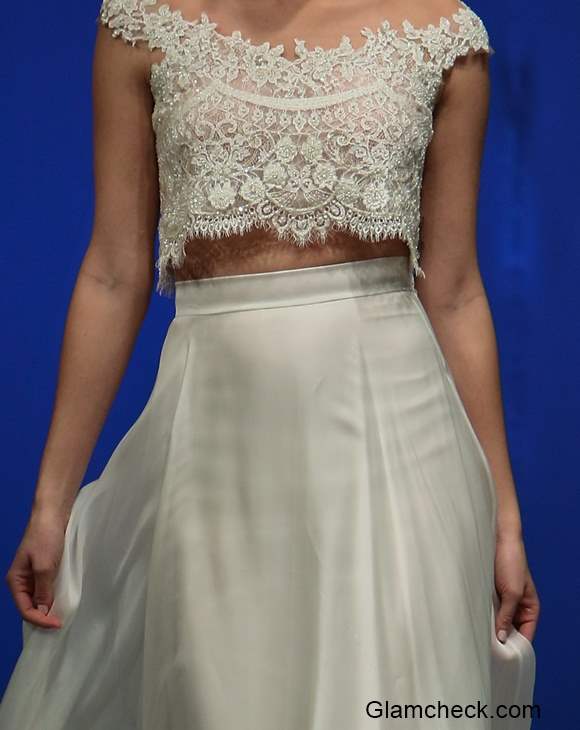 Bridal Crop Top and Skirt Trend
Image: Shutterstock