The significance of eyebrow grooming in makeup, be it glam or natural look, has been highlighted more than ever in these last few years. But Georgine Ratelband, one of the most creative and innovative designers of modern times, presented a very unique look at her Georgine Spring 2016 New York Fashion Week that was held at the Dock Skylight Moynihan Station.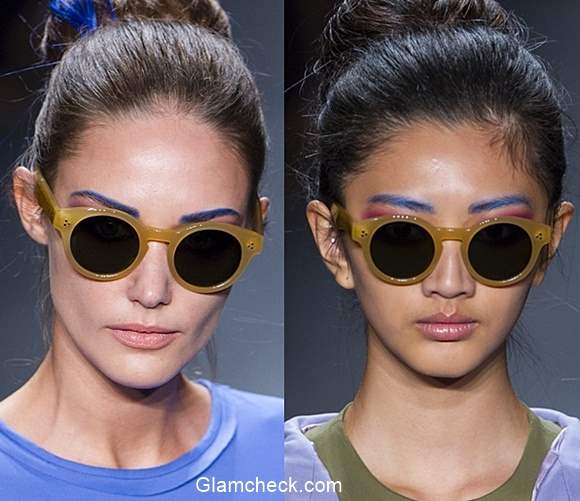 Colored Eyebrows Makeup – Georgine Spring 2016 for NYFW
Besides the runway collection, it was the makeup that held everyone's rapt attention. The theme centred on colors and more colors. The models' faces were given exaggerated smokey eyes in bright jewel toned ruby pink and topaz blue. Even the eyebrows, yes the eyebrows (!) were dyed with the jewel shade that contrasted that of the eyes. For some of the looks, the eyes were hidden behind quirky sunglasses, letting the dyed eyebrows take centre-stage.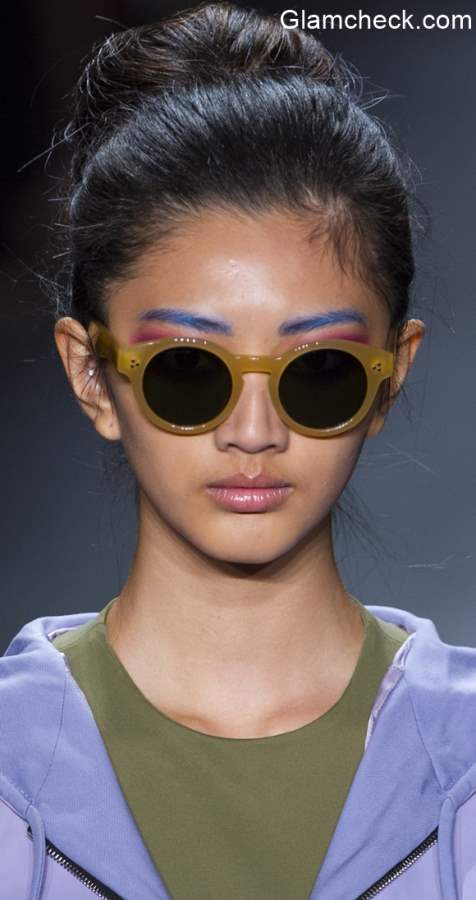 Colored Eyebrows – Georgine Spring 2016 for NYFW
Georgine had taken the help of professional make-up artist from top international brand MAC to create these amazing looks. The experts gave the remaining features of the face a dewy natural effect and sheer gloss or lip stain for the lips. The hairstyle was by famed Ric Pipino and he went for an elegant top knot to balance out the bold makeup.
So what do you think? Are we looking at a new trend here? It might appear like a farfetched idea at the moment but this is definitely a look that might create a fashion rage in the future.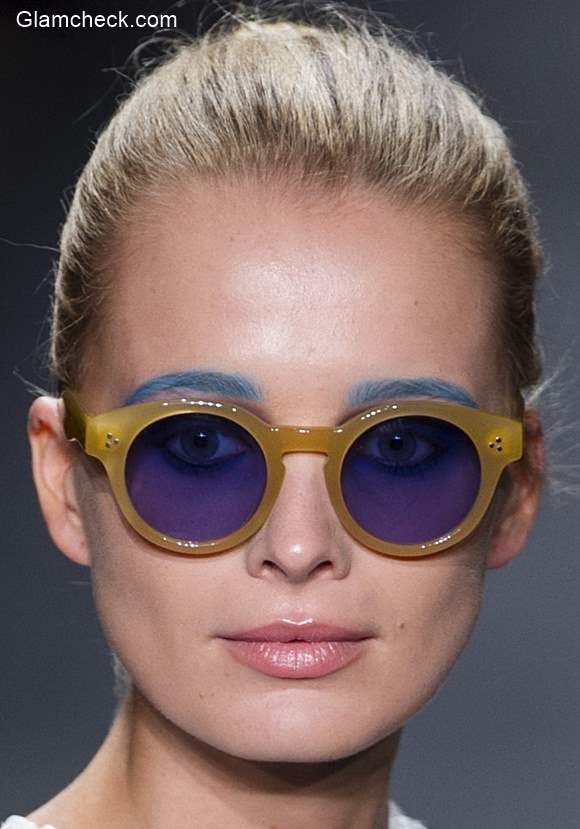 Makeup Trend Spring 2016 Colored Eyebrows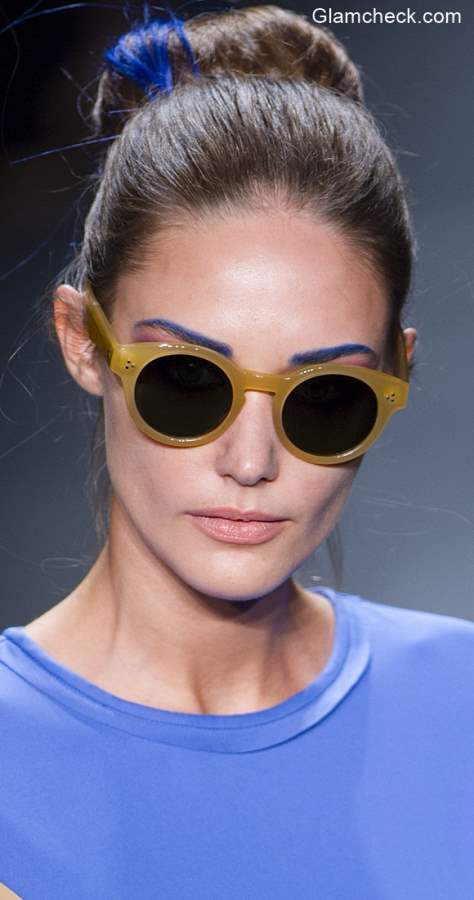 Georgine Spring 2016 at NYFW
Image: Shutterstock