The classic French braids, when it comes to hairstyles, are hands-down one of the most popular style. The reason is simple – it is easy to create and allows a lot of room to get creative. From effortless to sophisticated, a search through pinterest will give endless, super gorgeous braided hairstyles. Today, we bring two such simple and classic side braided hairstyles.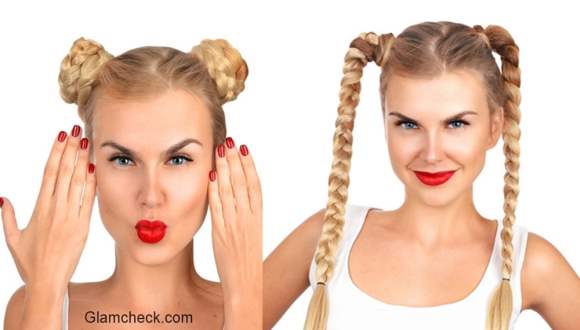 Hairstyle Poll – Princess Leia inspired vs Back-to-School inspired Braids
Back to school inspired side braids
This high side braided hairstyle is more of a preppy, high on fashion look. It's young and cheeky, perfect to go with your short pleated skirt or frilly dress! Check out how you can get another, totally different version from this look.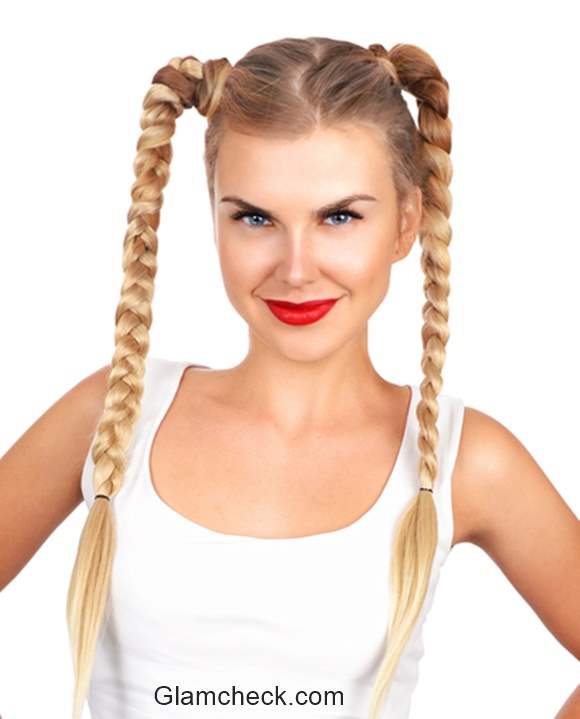 Back-to-School Braids
Star Wars inspired braided buns
Taking inspiration from Star Wars character Princess Leia's iconic hairstyle, we have the modern, mini side buns. Notice the difference? Unlike Princess Leia's huge low side buns, this one is a downsized and braided version tied higher up. All you have to do is twist your side braids into a bun and just bobby pin into place. Voila! You're done. This look is ultra sleek and would go well with casual jeans outfit, a pretty dress or even formal attire.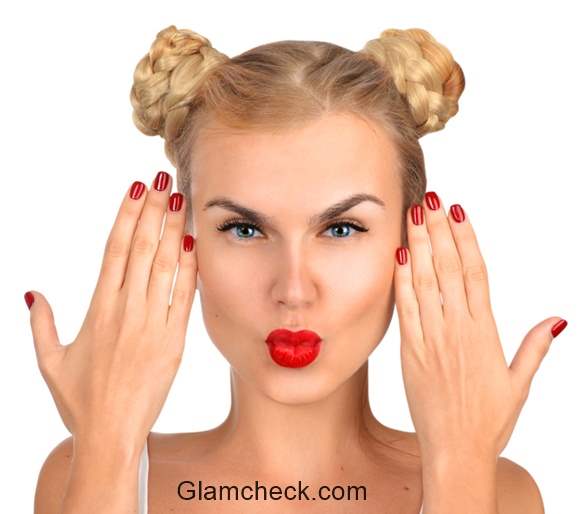 Star Wars inspired braided buns
What do you think, which hairstyle gets your vote – the young back-to-school look or the sleek Princess Leia look? Rock these hairstyles with bold red lips and while you're at it, throw in a pair of geeky black rimmed glasses. Simple yet so high fashion!
Image: Shutterstock