With the Fall season quickly approaching, it's time to start stacking your wardrobe with fall appropriate clothes. But you don't need to ditch those breezy summer clothes altogether, yet!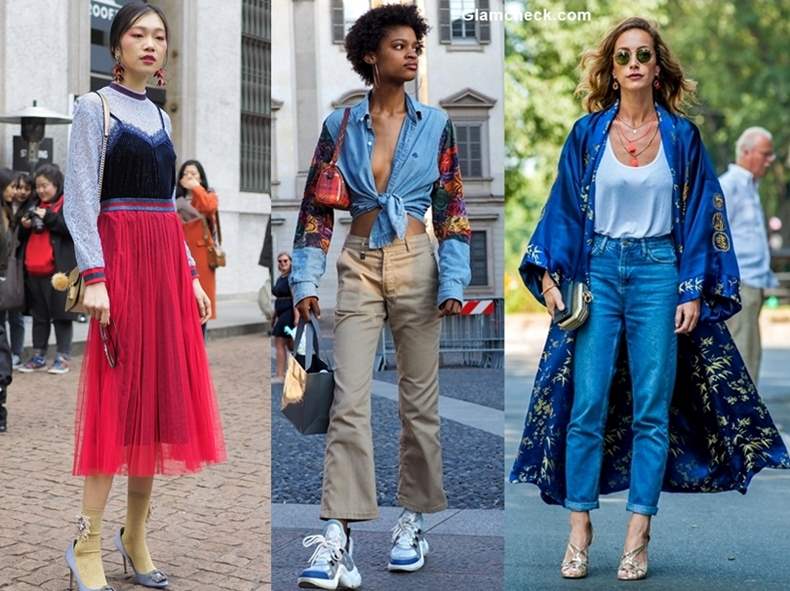 5 Street Style Looks Early Fall 2018
Picking weather appropriate clothes for the transitional seasons can be bit challenging, because it's neither too hot to slip into a cami dress nor too cold to embrace those heavy jackets.  The smartest way to deal with the tricky weather is to layer the pieces you already have in your closet and style them in a way that makes you stand out.
In this article, we are gonna share some street style inspirations worth copying that will help you start season off right.
Look 1)  A Tinge of Royalty
Take your casual denim t-shirt look a notch higher by adding a tinge of royalty. Layer the outfit with a kimono style shrug in rich fabric. Delicate embroidery or print all over the shrug will only add to the richness.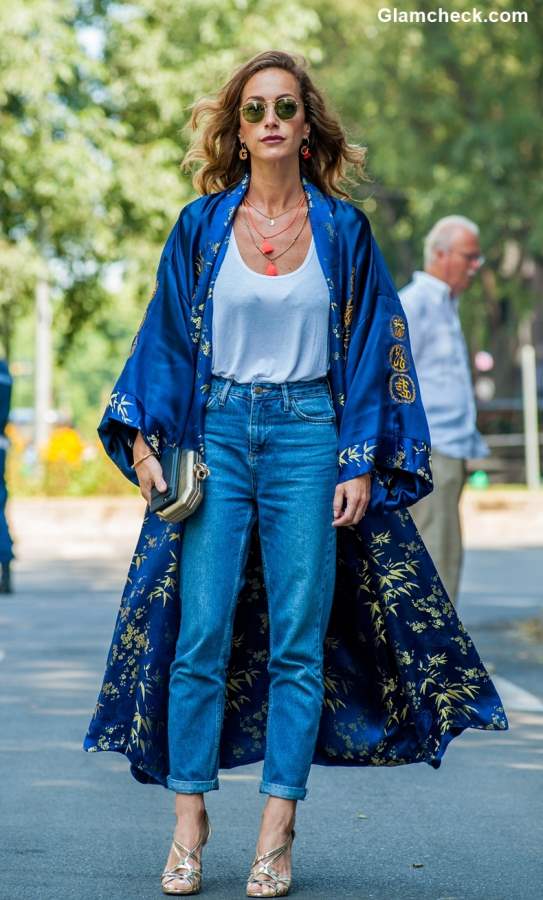 Street Style Looks for the Early Fall
Accessorize the look with golden accessories and be the stunner. This street style look will definitely make you stand out while keeping you warm enough.
Look 2) Channeling 70s Vibes 
If you are the one who prefers an edgy style statement , this street style look is for you. Team your beige flared trousers with an oversized denim shirt and tie the ends into a knot. You can chose to wear a bralette underneath for the extra warmth or just do away with it completely.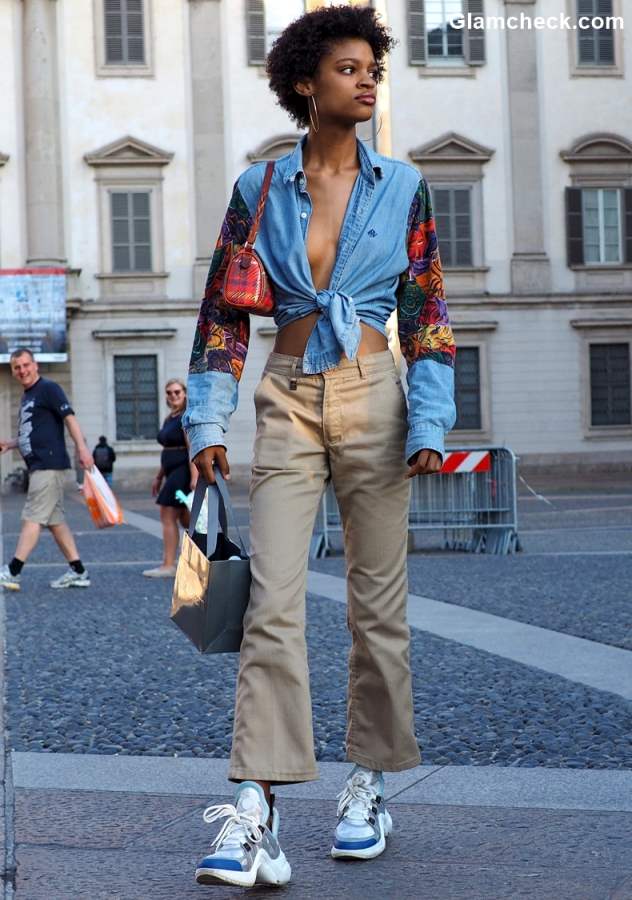 Street Style Looks for Early Fall
Finish off the look with a pair of hoop earrings, a pair of sports shoes and a handbag and Rock on !!
Look 3) Boot up
Try one of fall's biggest boot trends —the Peep-toe heeled boot—in an eye-catching orange neon hue with relaxed fit high-waist pants and a basic white t-shirt knotted in the front. 
Street Style Looks for Early Fall 2018
What makes this Fall street style look stand out is the color palette – bright neons paired with solid white and the smart accessorization.
Look 4 ) Oversized Blazers
A sharp cut blazer can transform last season's jeans and crop-top combination into  FROW-worthy attire. This one takes a bit of confidence, but step out wearing an oversized blazer and you will feel fabulous.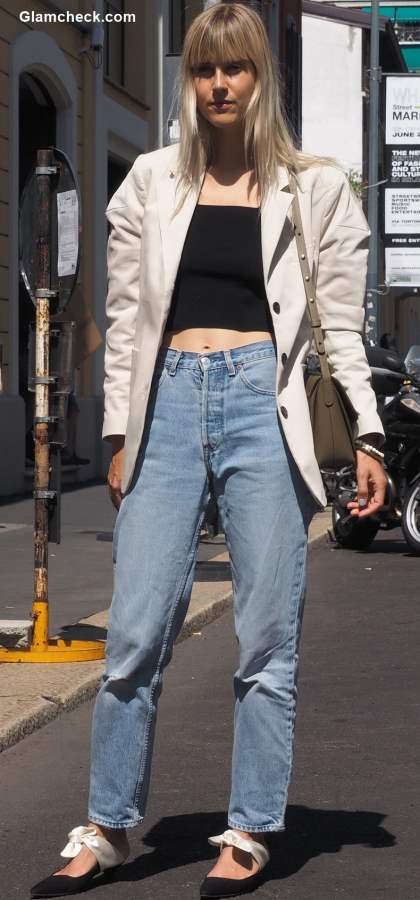 Street Style Looks Early Fall 2018
Look 5 )  Layering the Sheer
So, how do you wear your sheer tulle dress during winters? Take some inspiration for this street style look. Slip into a warm full sleeve t-shirt or a sweater and layer it with your noodle strap tulle dress and you are fall-ready.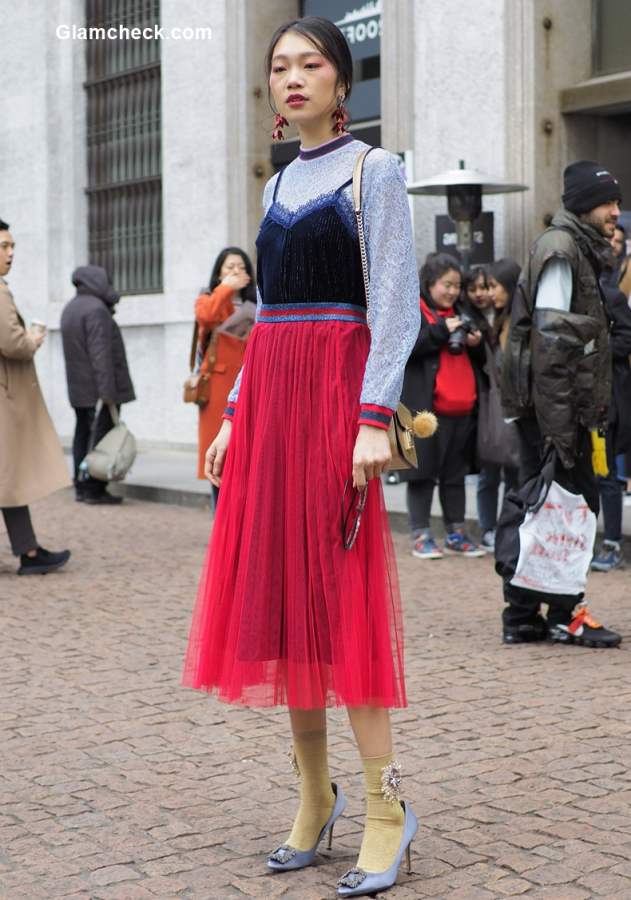 Street Style Looks Fall 2018
For a dressier look, put on your heels with socks and carry a sleek sling bag. For a more relaxed look, put on your sneakers and carry a backpack.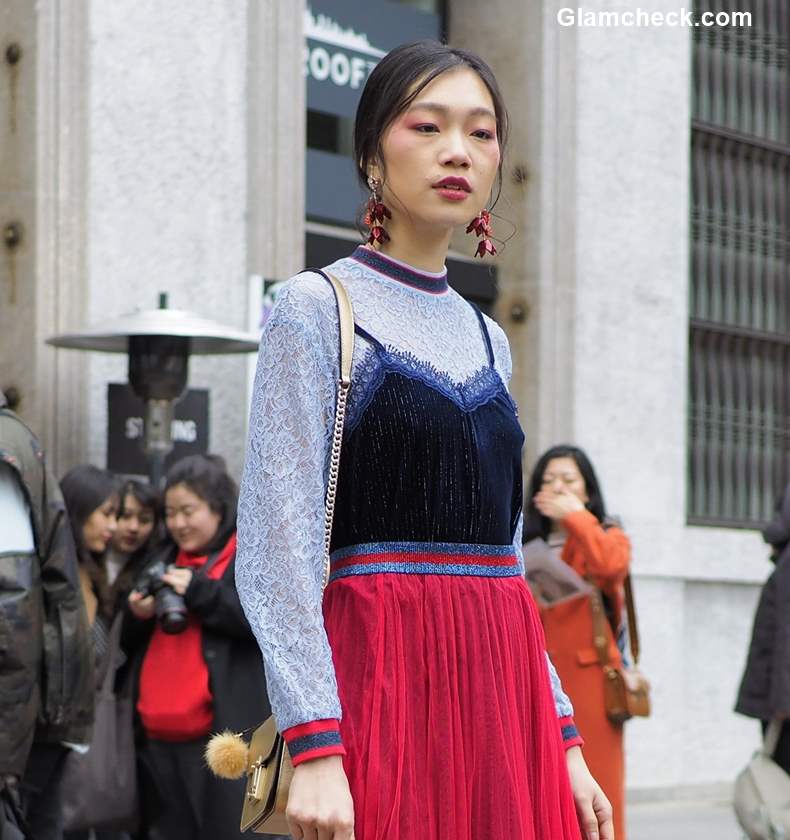 5 Street Style Looks for the Early Fall
With these Early-Fall Street Style Inspirations and Tips spruce up your casual everyday look without much effort.
Image: Shutterstock