Co-ord sets are matching sets that come in all kinds of different patterns, colors and styles. They can be anything from a vibrant pantsuit to a skirt & crop top, to a pair of shorts & top.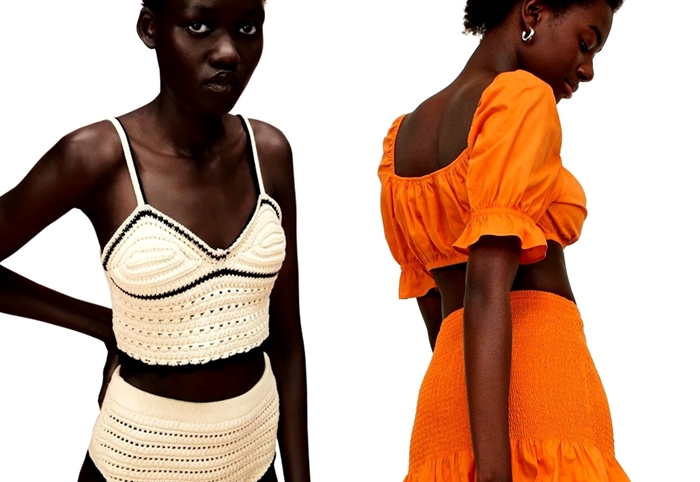 Summer 2021 co-ord sets are all about the simple, elegant and playful vibe. From crochet knit to woven fabrics, vibrant hues to classic beige, there's a little something for everyone. Check out these 3 co-ord sets for an effortless yet stylish summer everyday look.
1) Smocked Skirt & Crop Top Set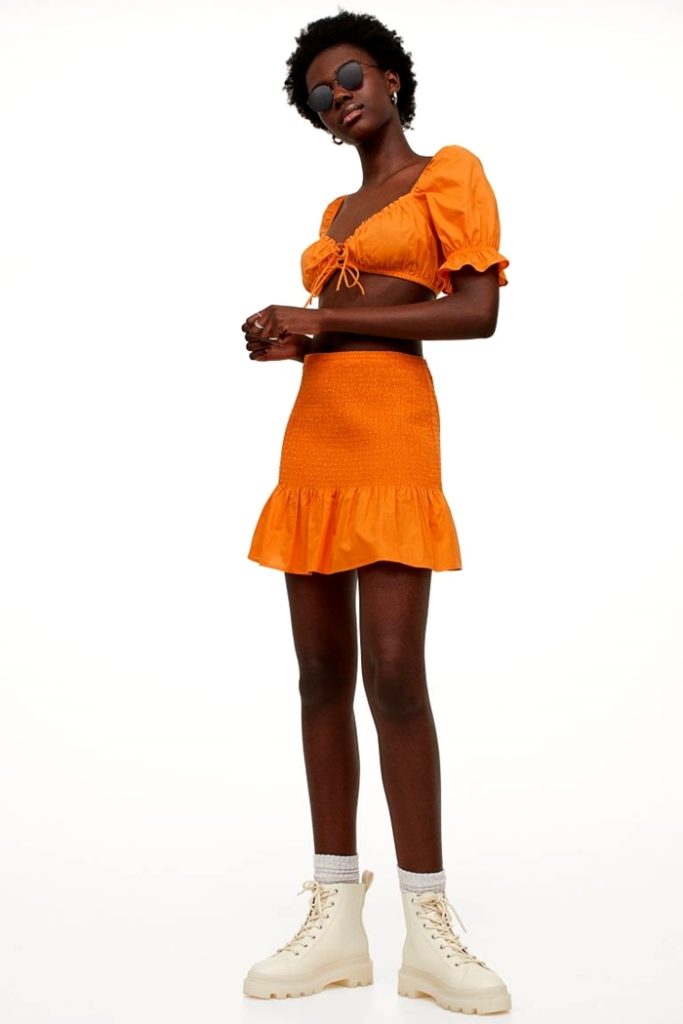 This all-orange co-ord set from H&M screams of summer. Beat the heat in this chic summer co-ord set while you are out for grocery shopping or at a private family gathering. You are up to lift everyone's spirits in this vibrant piece.
2)  Knit Midi Skirt & Crop Top Set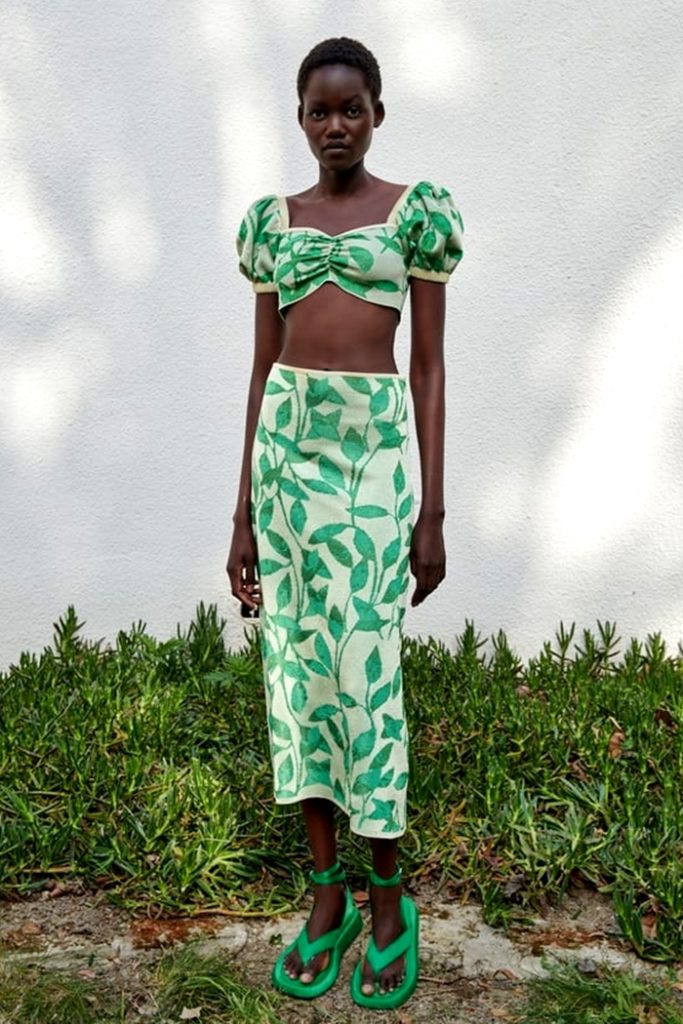 Offering a figure-hugging fit with the comfort of stretch fabrics, knitted co-ord sets are very much in trend. This stunning piece from Zara oozes tropical vibes and makes you pack your bags and head off to an island. While a vacation might be off the agenda for the moment, you can plan ahead and add this piece to your wardrobe and be prepared. Positivity is the key, remember!
3) Knit-Crochet Briefs & Top Set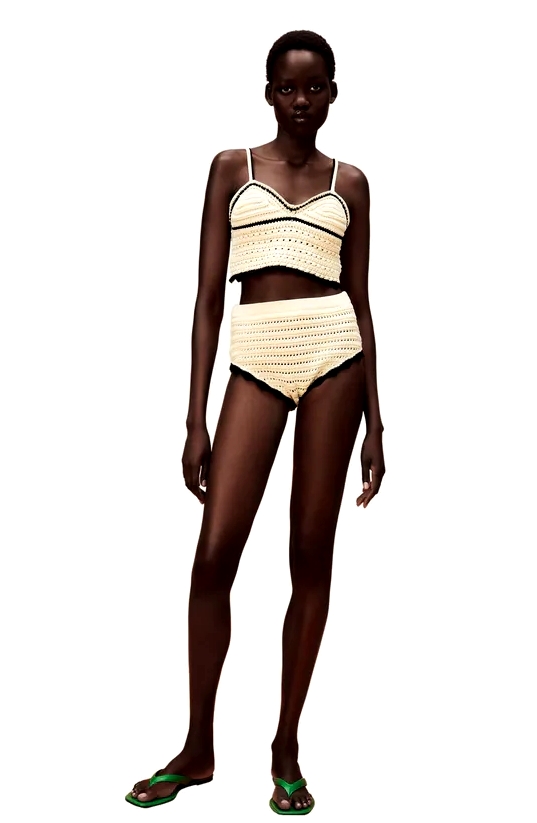 Staying indoors doesn't mean you have to be in your boring summer outfits all the time. It's time to upgrade your lounging clothes with this Oh-So soothing & Goddamn stunning co-ord set again from Zara. Even the current stay-at-home restrictions will feel luxurious!