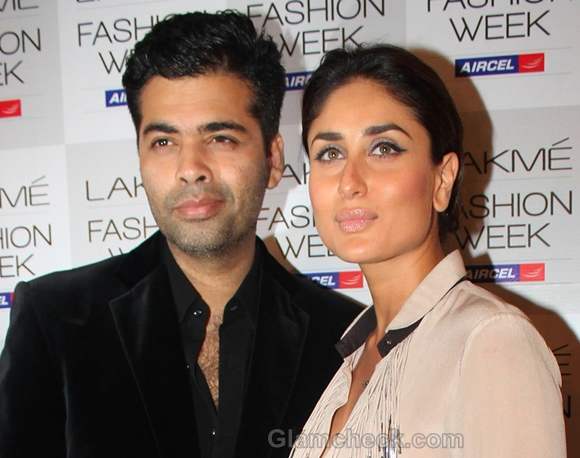 Bollywood producer Karan Johar and Bollywood actress Kareena Kapoor made an appearance at Lakme Fashion Week in Mumbai, India on August 3.
Johar looked spiffy in black pants, a black velvet blazer and a black shirt with the top buttons left undone.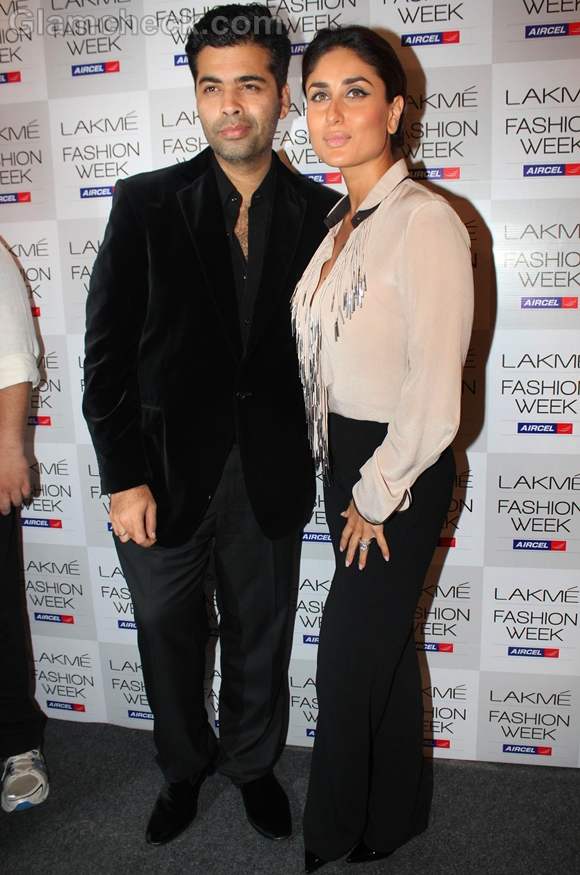 Kareena painted an elegant picture in black pants, a sheer, white, collared shirt, with silver frill detailing down the front and pointy black pumps to accessorize. The star wore natural makeup which made her look just a tad washed out. A simple updo completed her look. 
Image: Indian Photo Agency