After receiving a ten-minute long standing ovation at the Cannes Film Festival 2013 where it screened earlier this year, "Lunchbox" will finally be shown in desi cinemas across the country come September 20. However, a special screening for Bollywood celebs simply had to be on the cards so actors Nimrat Kaur, Nawazuddin Siddiqui and Irrfan Khan along with director Riteish Batra and producer Karan Johar made their way to a theatre in Mumbai on August 23 to welcome fellow B-towners to enjoy the show.
Apart from Karan, this film has 15 other co-producers including Siddharth Roy Kapoor and Monga. Since bagging the Critics Week Viewers' Choice Award at Cannes, Lunchbox has been picked up by Sony Pictures Classics for distribution in America.
Karan said he loved the movie and that he could never have made one like it, calling it 'superior' and heaping praise on the storytelling and the performance of the cast, Irrfan in particular.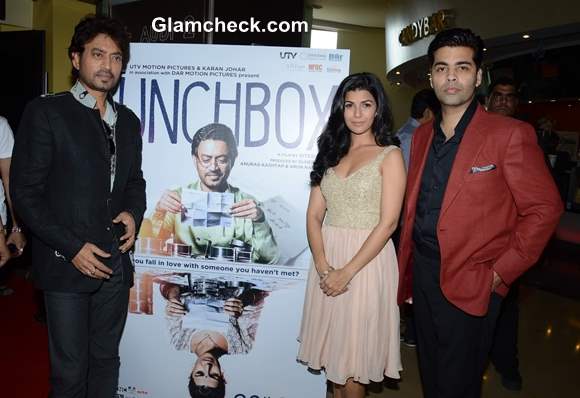 Celebs attend Special Screening of 'Lunchbox'
The story of Lunchbox is a simple one, but oh so sweet. A lunchbox delivery service delivers the wrong dabba (lunchbox) to a lonely widower at work. He eats the lunch anyway, but leaves a note in the dabba explaining the situation. The next day, the same wrong dabba is delivered to him again, this time with a note from the lonely housewife who cooked that lunch. And so the error is allowed to continue as the relationship blossoms through a flurry of note-passing.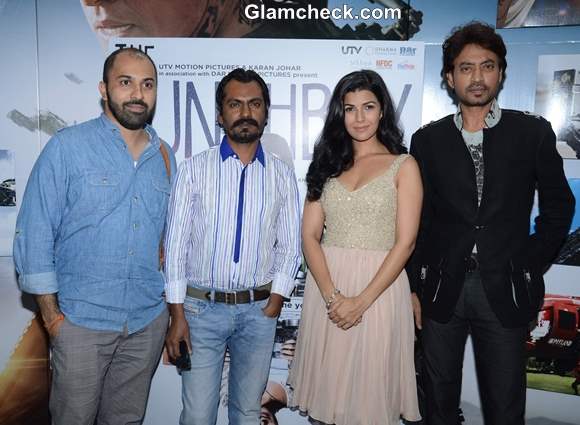 Celebs attend Special Screening 'Lunchbox'
You've probably guessed by now that the cameras pan in on every mouth-watering dish in the dabba at every possible opportunity. So make sure you eat well before you go check out this film or your growling stomach will have your fellow cinema-goers shooting dirty looks your way.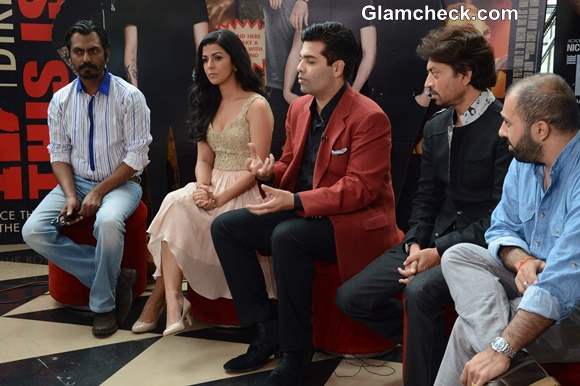 Special Screening of 'Lunchbox'
Here's something else that's special about the movie. It is the first collaboration between Indian and French film-makers. In 1984, the two countries made an official pact to make films together. OK, so it took awhile for that to happen, but Lunchbox seems to be worth the wait. 
Image: IANS