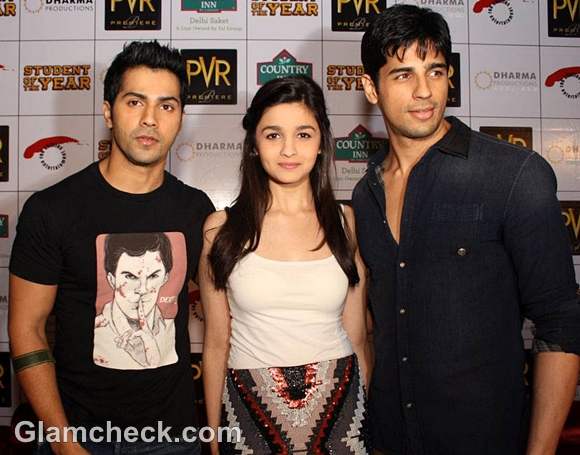 The Karan Johar romance has three new debutants, Alia Bhatt, Varun and Siddharth. They are already in Delhi to promote their movie, 'Student of the Year'. It's a love triangle, which is a Karan Johar trademark where the two actors battle to win the heart of their lady love and the trophy of  'Student of the Year'.
Tribal Mini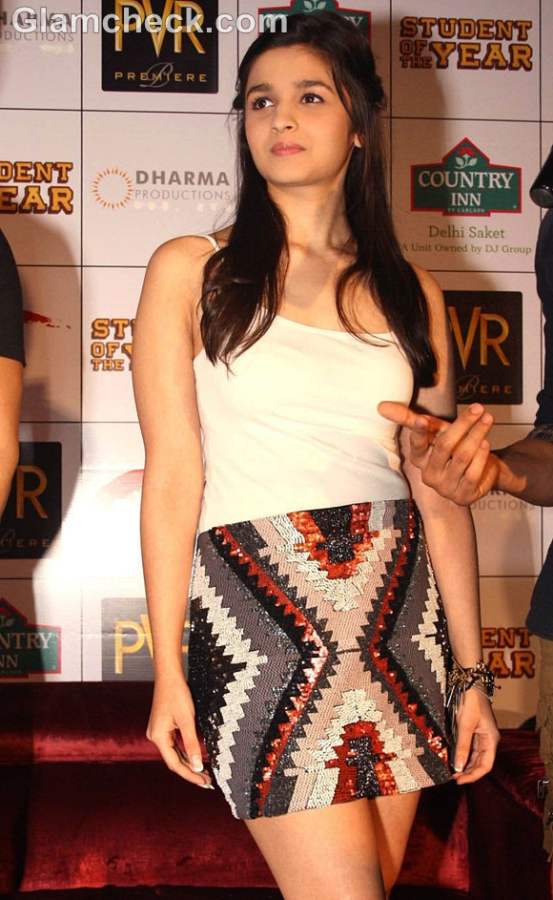 Alia Bhatt is the budding new actress on the Bolly block and she is already getting her trends right! The tribal mini looks as preppy as she is!
She paired down the tribal mini with a spaghetti and loose clutched hair. The tribal charm bracelet did add to the look she intended to portray.
Her Look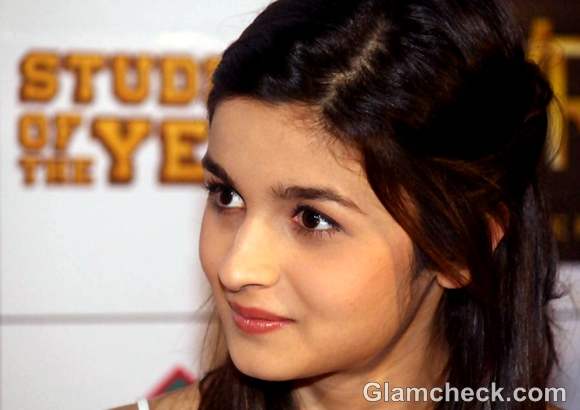 Alia Bhatt has the spunk and we can see it right through her eyes. She looked every bit of the funky student she portrays in her movie. She dabbed some lip gloss and mascara for the event. This teenager does know how not to over-do her look.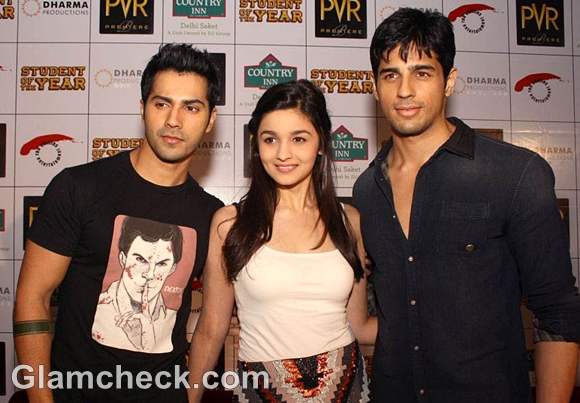 Alia Bhatt Promotes Student of The Year with co-stars Varun & Siddharth
The vivacious debutant is making all the right moves and we are sure she will pass this test too. Her co-stars, Varun and Siddharth did win hearts. We love the character print T-shirt and the bizarre tattoo!
IANS