Serving and consuming food is central to Indian culture on many levels.  'Atithi devo bhava' or 'guest is god' may seem dated today but we still somewhere or on some occasions we tend to follow it.
Especially for Diwali, when visiting guests arrive to present gifts, they are treated nothing short of gods. Efforts are made to present them with the best sweets, snacks and beverages – so much so that the tradition of distributing gifts to your loved ones before Diwali is an affair where eatables are indispensable.
The last time around we gave you some ideas for serving Diwali sweets. This time it's all about the snacks to serve with them. Often a lot of people would prefer snacks to sweets. So it is essential to serve some snacks too and allowing your guests a choice. But don't fret, with our tips – it will feel like a piece of cake err – snacks?
Quick and light Snacks
When you have to serve at short notice, nothing comes in more handy than these snacks.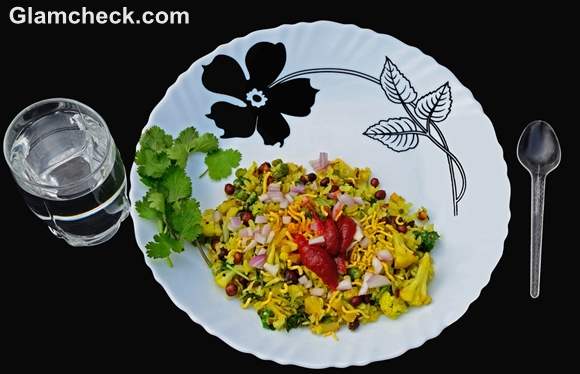 Diwali Snacks bhel puri 
Stock your home with quick bhelpuri packets. It is a much loves snack and is also light to consume – low on fats. You must add fresh coriander and chopped onions along with some peanuts to the bhelpuri. Top it up with tomato sauce and serve with a beverage.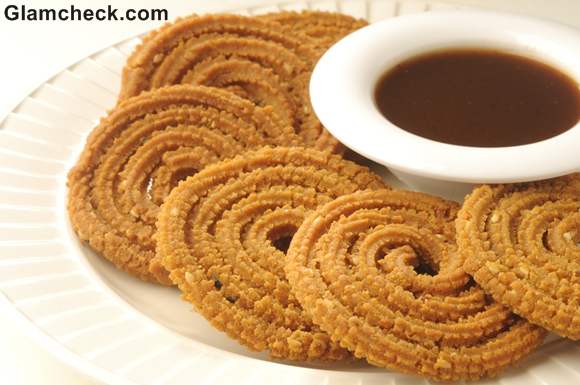 Diwali Snacks Indian chakli
Ready to eat Chakli packagings are also widely available and made from rice and gram. This crunchy snack can be served well with imili chutney or tomato sauce. Spread them on the plate well, and the thoughtful presentation will gain you some brownie points.
If your taste buds love Gujrati cuisine – Dhokla and khandvi too are very good options for quick light snacks.
Filling Snacks
The snacks below are filling and good for an evening of entertaining guests. They are available in the market as well as can be prepared at home. That choice lies on personal preferences.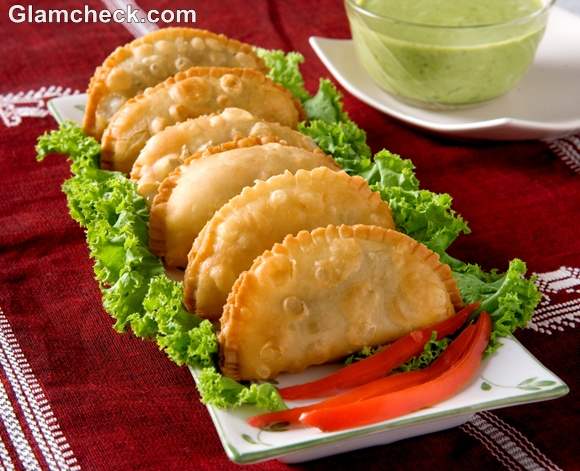 Samosas Indian Snacks Diwali
Samosas in the traditional triangular shape as well as other shapes are a good snacks choice. The spicy potato filling with it's crisp cover are a simple contrast of flavors and textures.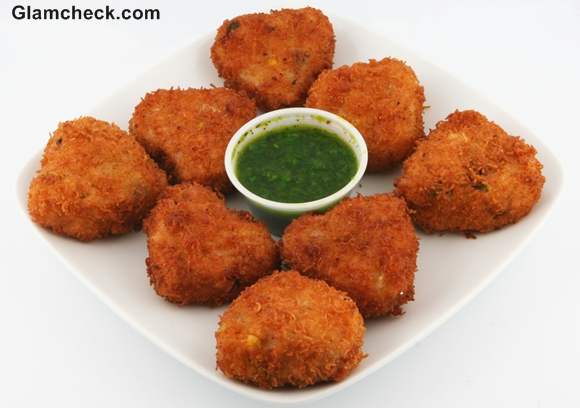 Indian Snacks Diwali vegetable cutlets
Crispy vegetable cutlets are a classic delicacy and are very hard to turn down anywhere, anytime. Coriander and mint chutney is a great addition with the same.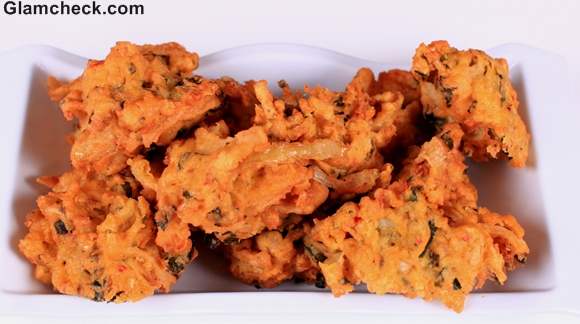 Vegetable Pakora Indian Snacks Diwali
Vegetable pakoras in their various forms are an Indian favorite. Each time it rains or the weather gets chilly we often think of pakoras. Hence it is also a great to be served around festivities, at this time of fall. Try onion ring pakoras as well as spinach pakoras – take a full leaf and dip in gram flour paste (besan) and enjoy the difference.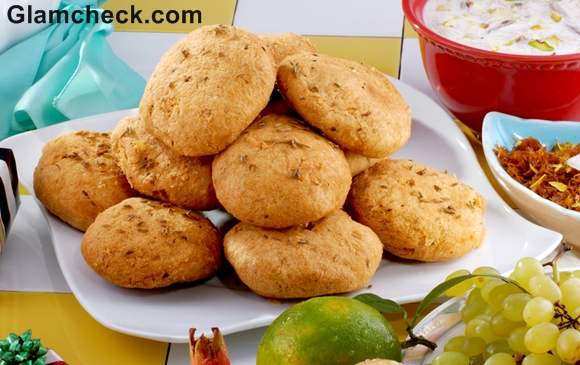 Kachori Indian Snacks Diwali
Kachori, available with a filling of spicy pulses or spicy potato is loved in its many forms. If you need a little gravy along, use a very thin consistency of imli chatni and pour over the kachori while adding chopped onion, coriander, grounded black pepper and chat masala.
Decorate them well
A delicious dish served well is a memorable one. Make yours a good memory for your guests this festive season.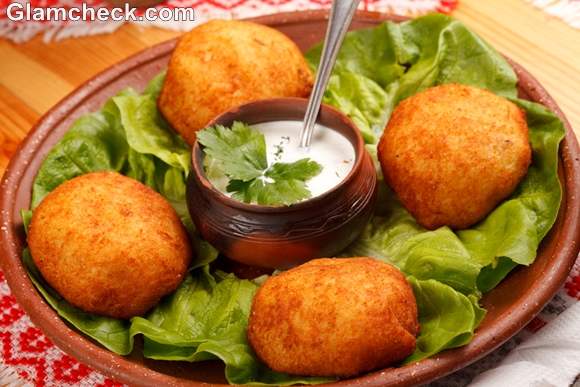 Aloo vada Indian Snacks Diwali
Spread lettuce leaves on the plate and use that as the backdrop for serving your dishes.
For example the aloo vada serves above looks even more crisp and tempting against the green. And with the beaten curd decorated with coriander and placed aesthetically in the middle, the dish is a marvel to look at.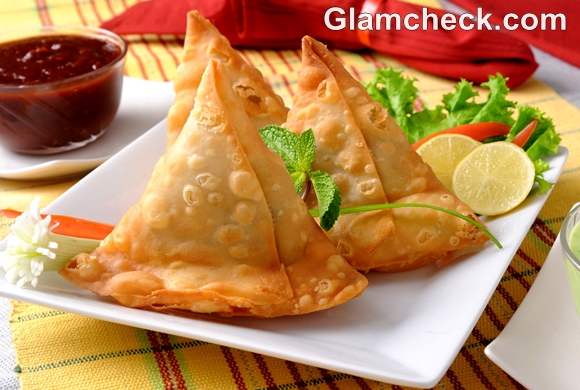 Indian Snacks Samosa Diwali
Mint leaves, leek stem, freshly sliced lemon and green and red chillies add so many colors to a simple plate of samosa. These are displayed among the white canvas of the plate.
The serving dishes
If you haven't noticed the dishes in the pictures above, have a look again since it is an important step in perfection too.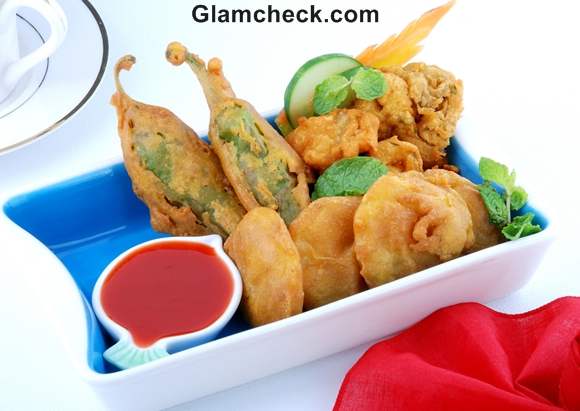 Mixed vegetable cutlets Indian Snacks Diwali
Ceramic dishes in varied shapes with their insides in pop colors look stunning. Notice the mix vegetable cutlets above and notice how the dish makes so much of a difference.
You could choose round and square plates – even sand baked plates.
A pleasant motif, like the one with the bhelpuri automatically adds aesthetic value to your dish without the need of further decoration at time.
Keep in stock small dishes in cute shapes to serve dips, notice the fish shaped dish above.
The Complements
The main dish often feels incomplete with its complements or accompaniments. These bring out the flavor of the main dish and should be kept in consideration.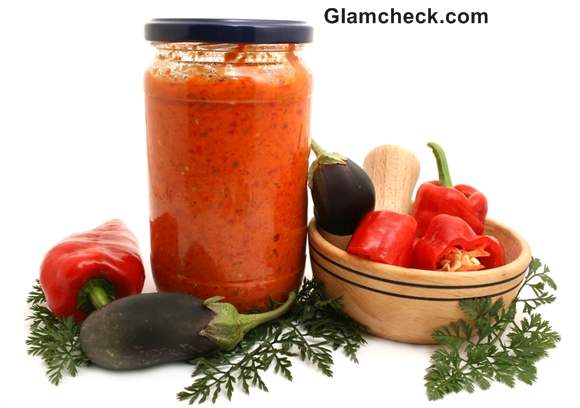 Indian pickles- Achar
Pickles of all varieties like mango, mixed and chilly pickle are a great way to spice things a notch. People enjoy them and with the ease of availability today, they are a great choice to put on the table alongside your dish.

Green chutney and tomato ketchup
The modest tomato ketchup is often an under estimated taste enhancer. It goes well with almost every snack and is as versatile as it gets. The same goes with the coriander and mint dips. The chutney in green is spicy and full of flavored herbs and is a sure shot hit.
So serve your snacks with finesse this Diwali, please the taste buds of your guests along with yours and make this occasion as special as you can!
Shutterstock