Bollywood actress Vidya Balan loves her braids and she'll sport variations of the this hairstyle more than any other, just like her fishtail plait during the promotion of "Shaadi Ke Side Effects" in Mumbai, India on February 9, 2014.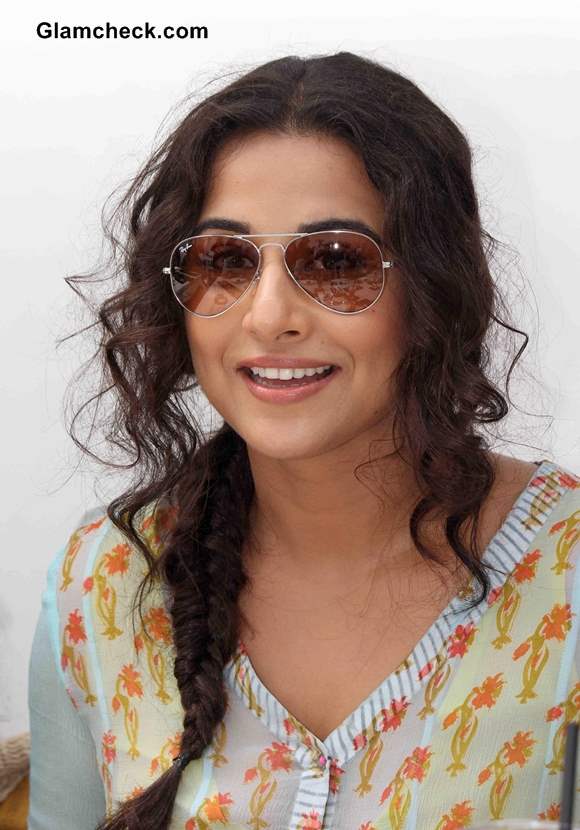 Get Vidya Balans Fun and Youthful Fishtail Braid
Vidya's braid was a messy one, emerging from natural curls and enhanced by the grown-out bangs – also curly – which were arranged on both sides of her face from a center parting. It's a very chic look, so it's no wonder that this is one of her favourite go-tos.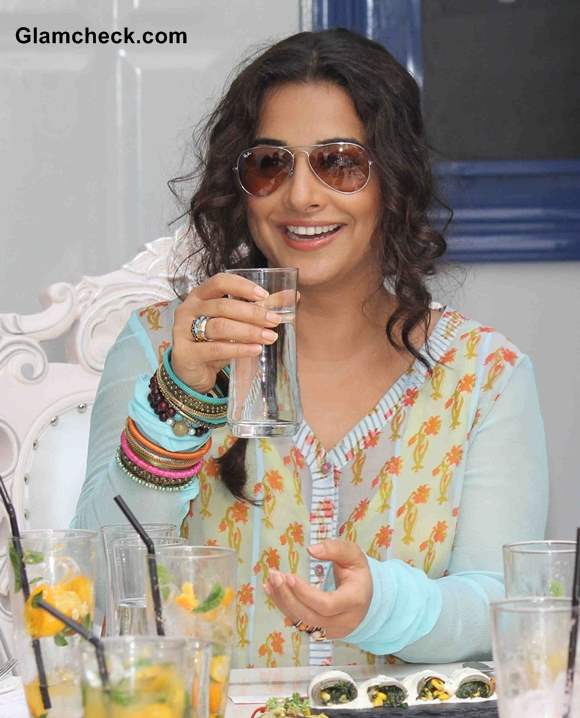 Vidya Balan Fun and Youthful Fishtail Braid
You too can easily sport this hairstyle and up your style quotient in a flash. Yes, yes, we know – fishtail braids appear to be rather mind-boggling. But in reality, fashioning them is as easy as eating cake. And we all know just how easy that can be.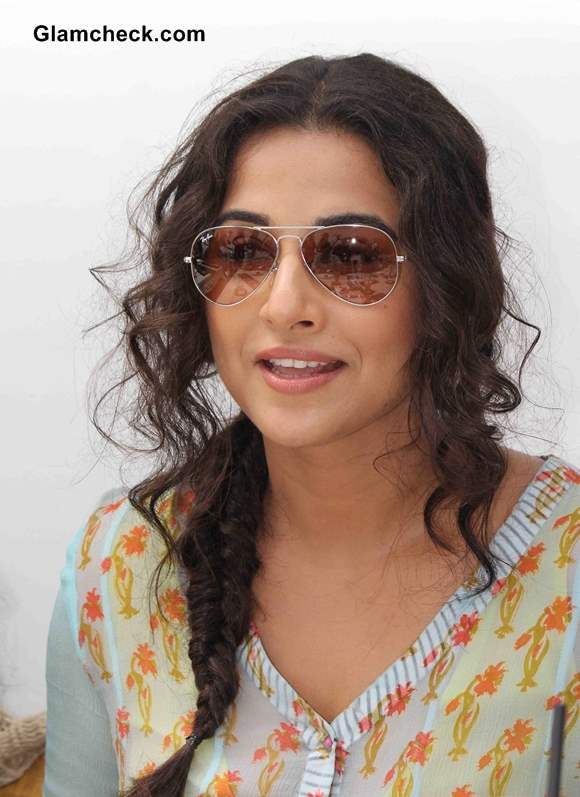 Vidya Balan 2014 Hairstyle Fishtail Braid
Part your hair in two – we'll call one side A and the other side B to facilitate understanding for this tutorial.
Take one small section from the outer side of side A and bring it to the center.
Next, take a small section from the outer side of side B and bring it the center.
Alternate between side A and side B, taking a section from the outside and bringing it to the middle, till you come to the end of your hair.
Tie off with a transparent elastic.
See, that even sounds easy. Practice it a couple of times and you'll be braiding like a pro.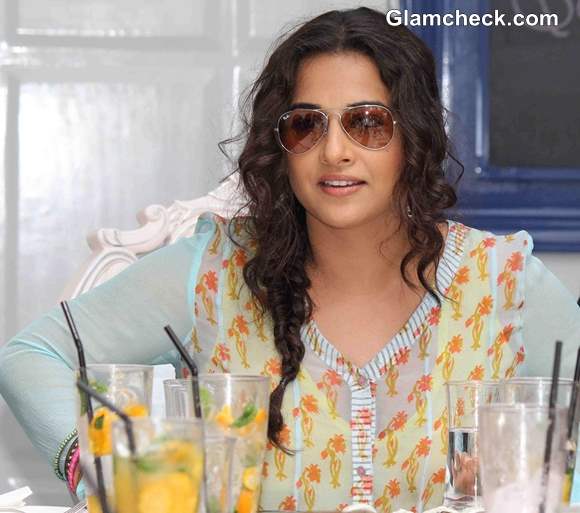 Get Vidya Balan Fun and Youthful Fishtail Braid
For Vidya's extra curly feel, just wash your hair the night before and while still damp, braid it loosely after you've applied some leave-in conditioner specifically designed to bring out curls.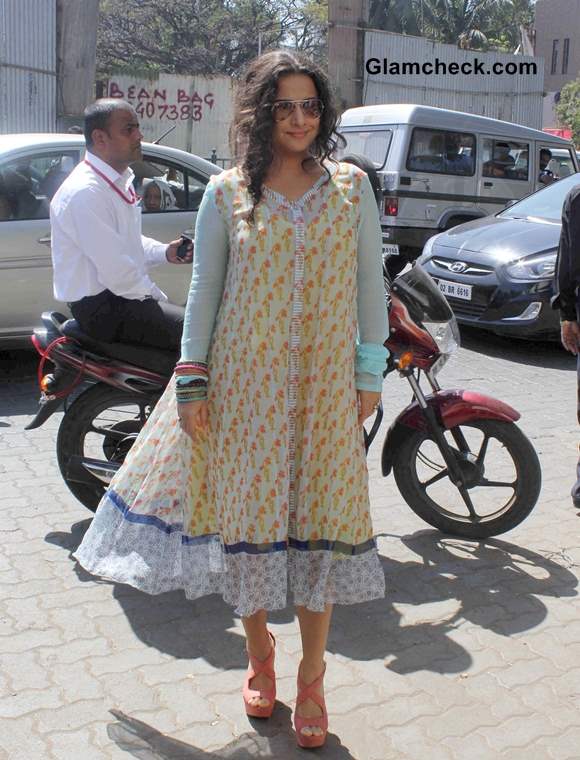 Vidya Balan 2014
Next morning, just un-braid and you'll have readymade curls to toss about like those divas in the shampoo adverts. When styling your fishtail braid, simply leave a few curls loose to give it that devil-may-care air that Vidya's got going. 
Solaris Images