Lakme Fashion Week 2012 Winter/Festive came to a smashing end on August 7 in Mumbai, India. Designer Kallol Datta was one of the lucky few who had a Bollywood actress modelling her clothes. And it was none other than Kareena Kapoor, the undisputed queen of Bollywood right now, which had Datta both thrilled and humbled.
Kareena Kapoor 2012 for Kallol Datta on Last Day of Lakme Fashion Week
Datta confessed that she was very proud that the design that Kapoor modelled looked so fabulous on her, considering that it was not the actress' usual style. In case you're curious, Kapoor walked down the ramp in black pants and a low-cut black top under a knee-length black and white overcoat.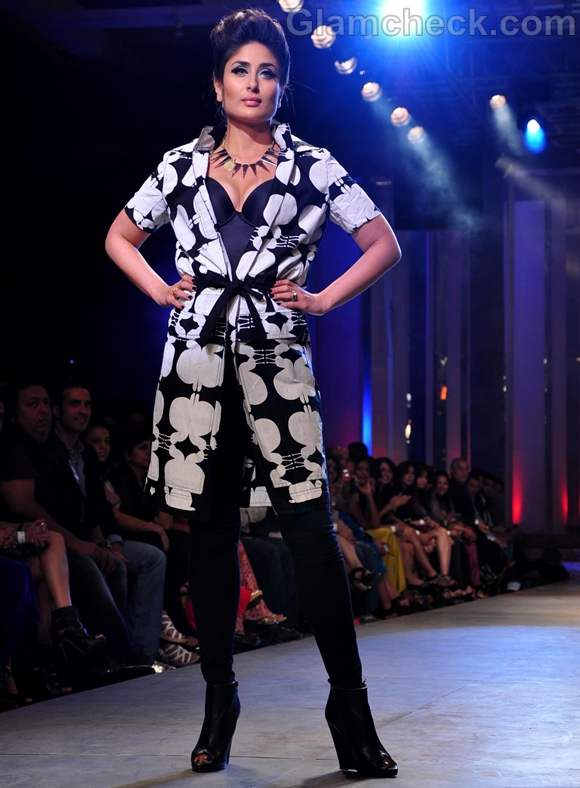 Kareena Kapoor 2012 Lakme Fashion Week
The outfit was accessorized with black boots and the quaffed hairstyle added greatly to enhancing the raw sex appeal of the look. 
Image: Indian Photo Agency