Madhur Bhandarkar is making his heroine work hard for her pay cheque!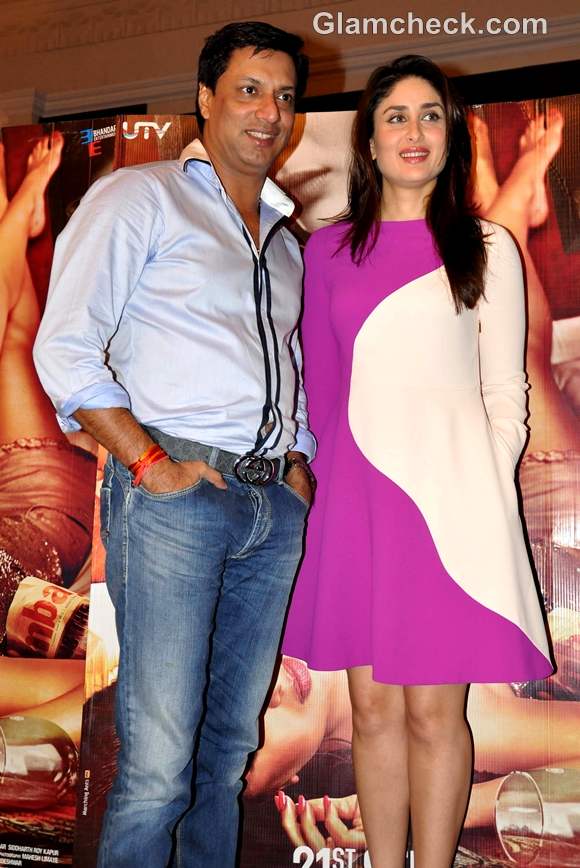 Bollywood actress Kareena Kapoor was seen at yet another press conference to promote her upcoming film Heroine in Delhi, India on September 18.
Her Look
Fun and classy
What she wore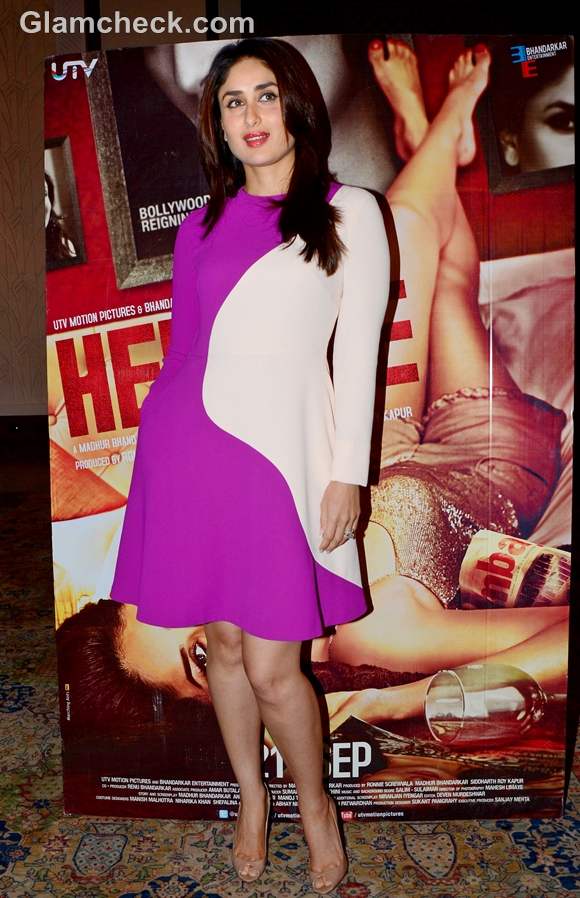 Kareena Kapoor pink & white dress "Heroine" Promotion
We love the diva's colorful outfit. She slipped into a knee-length, full-sleeve dress which was half pink and half white, the colors segregated in a curve – an interesting pattern that gave the feel of an optical illusion. The bright fuchsia and the sophisticated white really split Kareena's look in two, making her look both elegant and ready to party.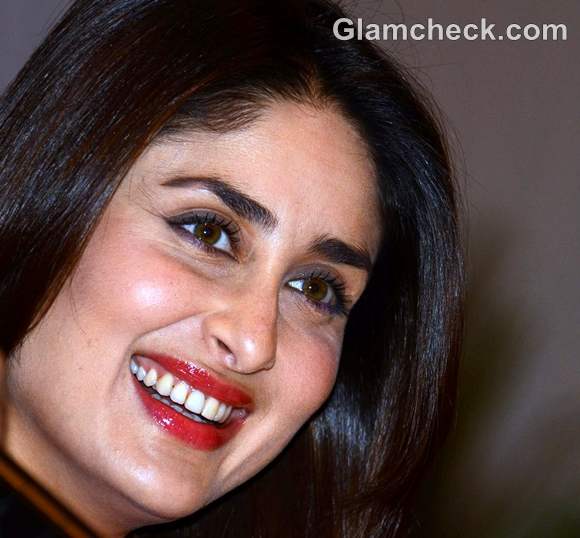 The pretty brunette highlighted her eyes with a trendy nude eye shadow, brown liner and mascara, while a glossy red lipstick added another level of color to her color-blocked ensemble. Her long black hair was dyed a rich brown and left loose with the ends flicked out.
Get the Look
A two-tone dress is a great way to get noticed. Ensure that the colors in your outfit suit your skin tone. Keep your accessories to a minimum or try to do without since the dress really says all there is to say.
How and where to Sport the Look
Remember to pair your look with high heels, preferably pumps or peep-toes. You can sport this look at a dinner with friends or a social event.
Indian Photo Agency