The wedding of Bollywood actors Saif Ali Khan and Kareena Kapoor has meant celebrations for all of B-town. Several big names in showbiz turned up at the couple's post-wedding party at Hotel Taj Mahal Palace in Colaba, Mumbai on Oct 16.
Once Saif and Kareena had a registered wedding in the morning, they headed to the hotel to prepare for the bash later that day. It started out with a simple exchange of vows that had no bearing on religious rites whatsoever and was just a way for the couple to declare their love in front of family and friends.
Kareena wore a re-worked gharara which had been worn by Saif's grandmum for her nikah and by his mum, Sharmila Tagore, for hers. Photos of that outfit have yet to be released. Post the little ceremony, Kareena changed into a green salwar kameez –pics.
The lucky guests got a front-row seat to the biggest wedding in Bollywood history.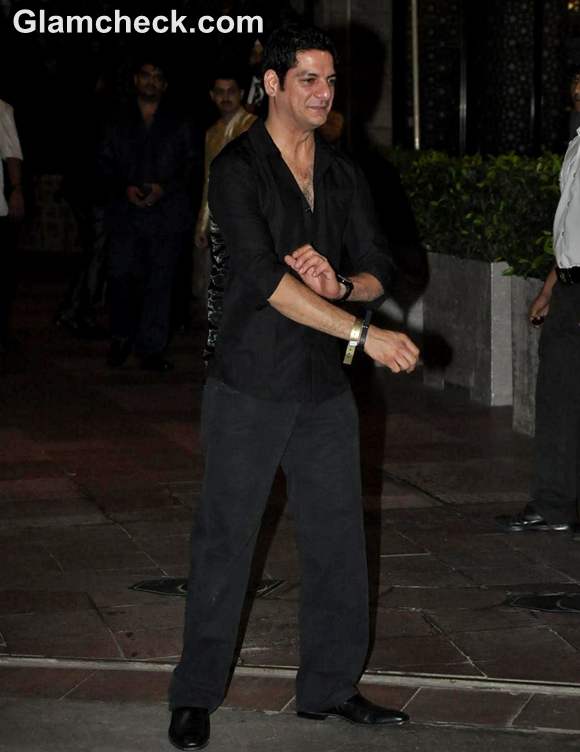 DJ Aqeel at Saif Kareena Post Wedding Party Taj Mahal Hotel
DJ Aqeel dressed casually for the party in black pants, a black shirt and black boots.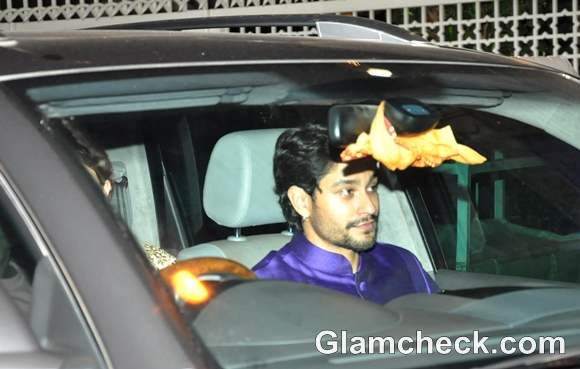 Kunal Khemu, Soha Ali Khan's boyfriend, arrived in a purple kurta.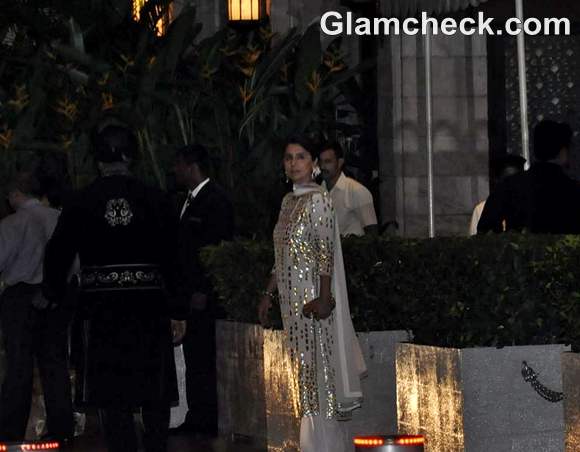 Neetu Singh, Kareena's aunt by marriage, was resplendent in a shimmery off-white salwar kameez with a gold print emblazoned across the kurta.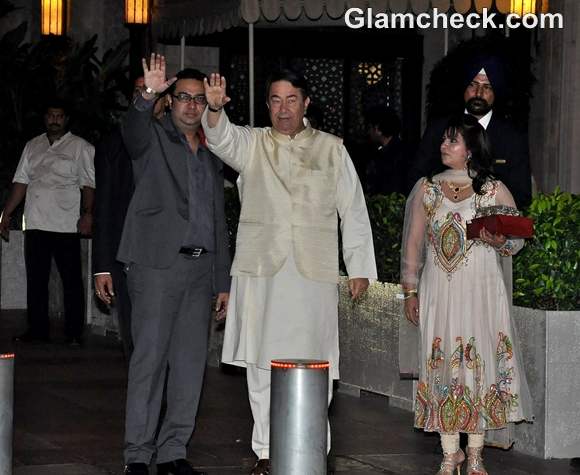 Randhir Kapoor, Kareena's dad, arrived in simple traditional attire.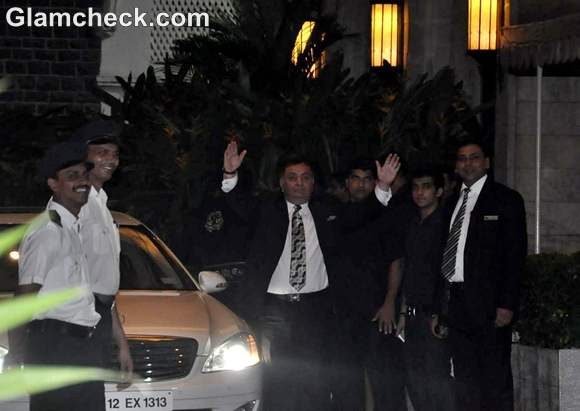 Rishi Kapoor, Kareena's uncle, complemented his wife Neetu in a suit.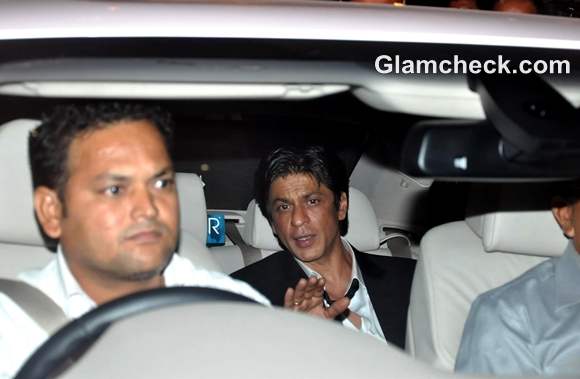 Shah Rukh Khan was one of the biggest stars at the event, arriving at the venue with wife Gauri.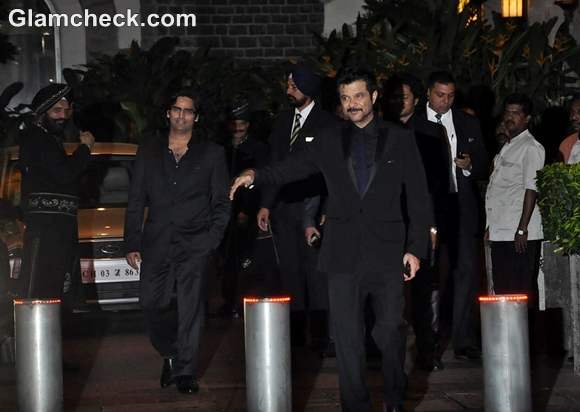 Anil Kapoor at  Saif Kareena Post Wedding Party Taj Mahal Hotel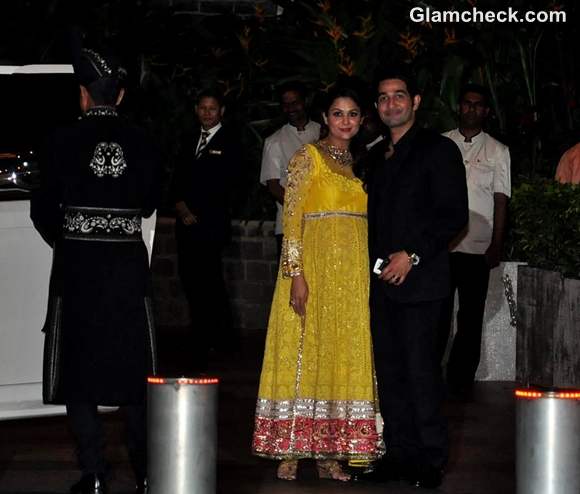 Amrita Arora  at Saif Kareena Post Wedding Party Taj Mahal Hotel
Other guests included designer Manish Malhotra and Bollywood actors Sonam Kapoor, Malaika Arora Khan, Amrita Arora and Ranbir Kapoor.
IANS