Former beauty queen and Bollywood actress Priyanka Chopra was roped in by COLORS to be the face of the People's Choice Awards 2012.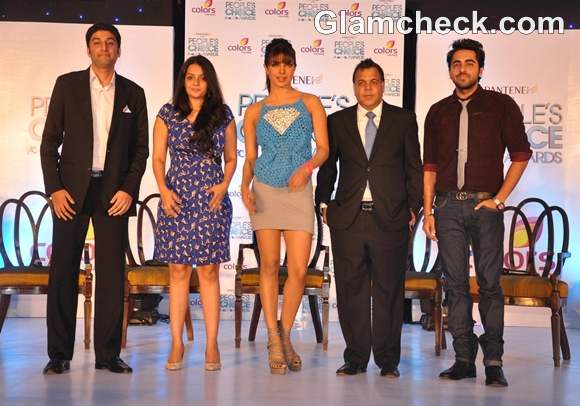 Priyanka Chopra ar Peoples Choice Awards 2012 launch
Priyanka Chopra was more than happy to oblige and launched the awards at an event in Hotel ITC Grand Maratha in Andheri, Mumbai on October 18.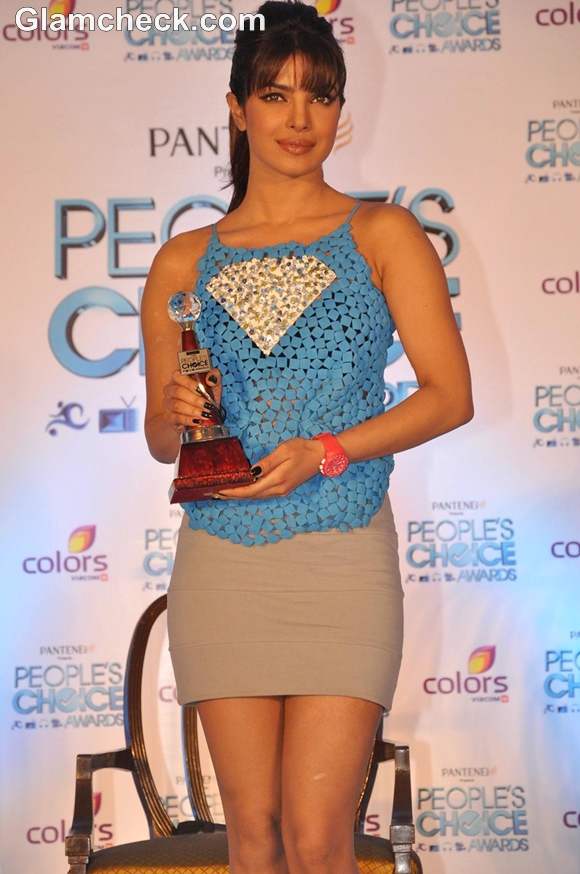 Priyanka Chopra Launches People's Choice Awards 2012
The People's Choice Awards is an annual commemoration to the great men and women in the fields of sport, music and movies who have made a mark on their respective fields over the last year. Priyanka said she was thrilled to be associated with the event for many reasons, but mainly because she loved live performances.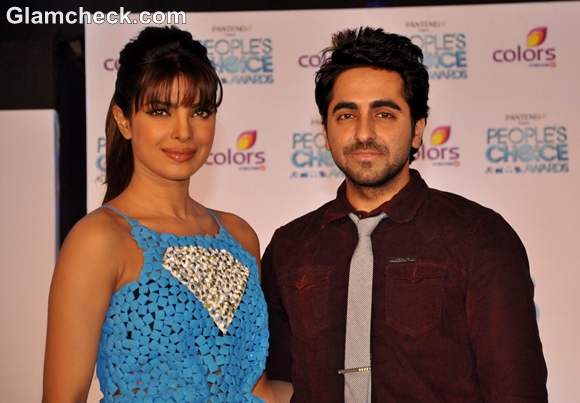 Priyanka Chopra & Ayushman Khurana at Peoples Choice Awards 2012
What's special about this awards show is that the people get to choose the winners. If you're interested in having your voice heard, log on to the official website and cast your vote now. The lines are only open for two more days so don't delay.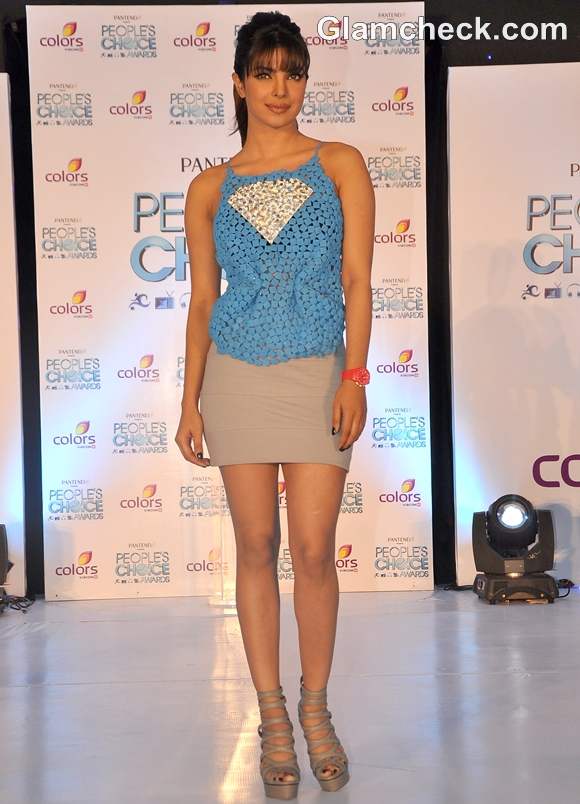 Priyanka Chopra Peoples Choice Awards 2012
Priyanka was definitely feeling super-awesome as she attended the event, making her feelings known in a superman top from Anand Bhushan's Spring/Summer 2013 collection from his show at the recent Wills Lifestyle India Fashion Week. She paired the blue and white spaghetti with a nude skirt, accessorizing with strappy beige heels and a coral Swatch watch.
The international star completed her look with a smashing ponytail with front-combed bangs, winged eye makeup, a natural lippie and blue nail polish.
IANS