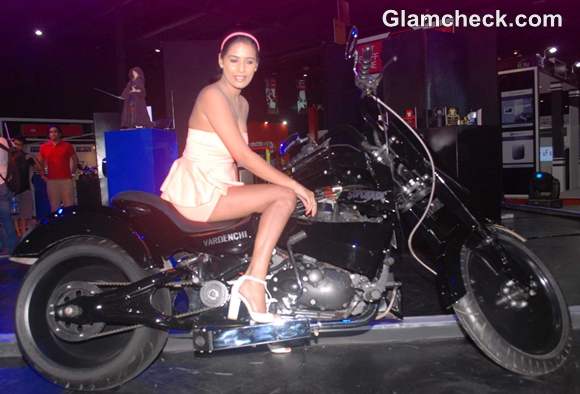 Kingfisher model Poonam Pandey got her geek on at the Stuff Gadgets Show in BKC, Mumbai on November 1 as she promoted the latest reality gaming device by FlipperTech – Parrot A. R. Drone 2.0.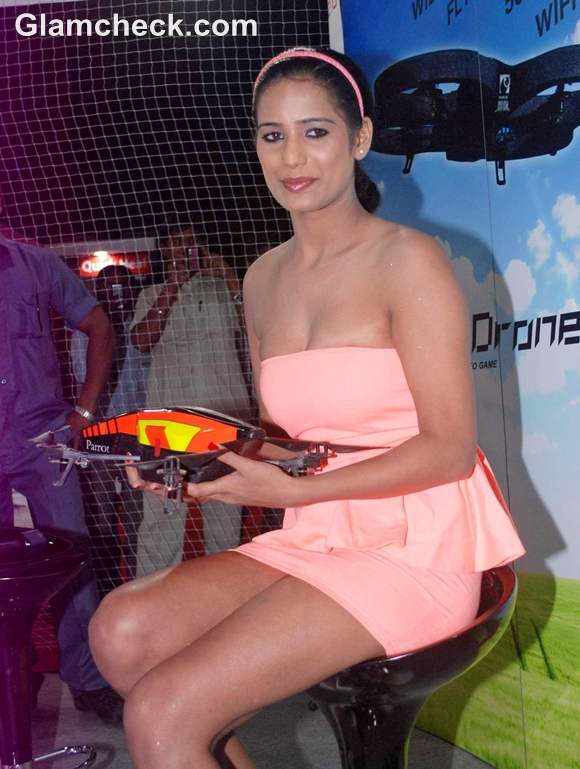 Poonam Pandey Promotes FlipperTech Gaming Device at Stuff Gadget Show
The soon-to-be actress has always been a huge fan of computer games and gadgets and was obviously thrilled about handling the device – a quadracopter which can fly at a height of over 160 feet and which can be configured for control by any mobile device from your cell phone to your iPad. It will set you back a cool 30 grand, but that's a small price for hardcore gamers.
If it wasn't for the gadget, it may have been Poonam's style sense that pulled people to the demonstrations.
Her look
Suave and sexy
What she wore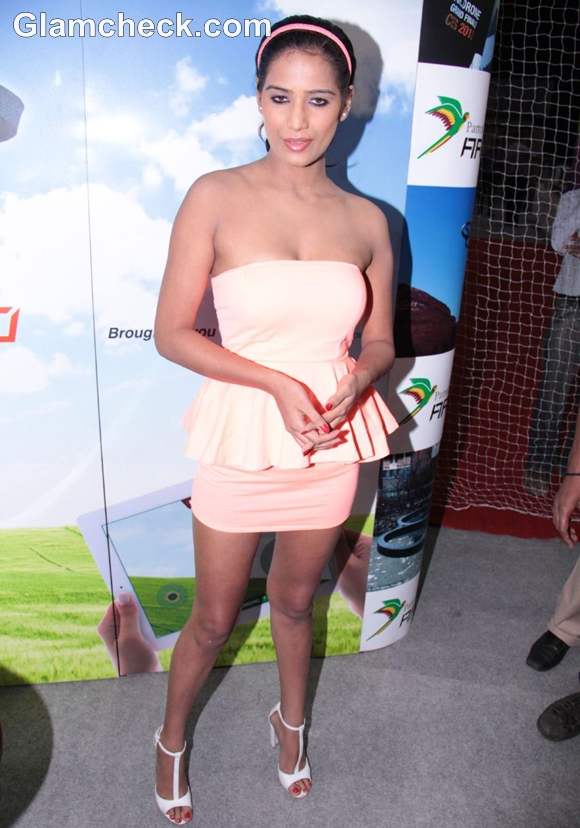 Poonam Pandey in peplum dress at FlipperTech Gaming Device promotion
Her toned figure and slim pins were delightfully highlighted in a short, strapless peach peplum dress. She didn't need much more to finish the look – just stud earrings and white T-strap heels. She styled her hair in a sleek, low-hanging bun and wore a peach headband to make it interesting. Her look was given the final touches with red nails, dark eyes and coral lips.
Get the Look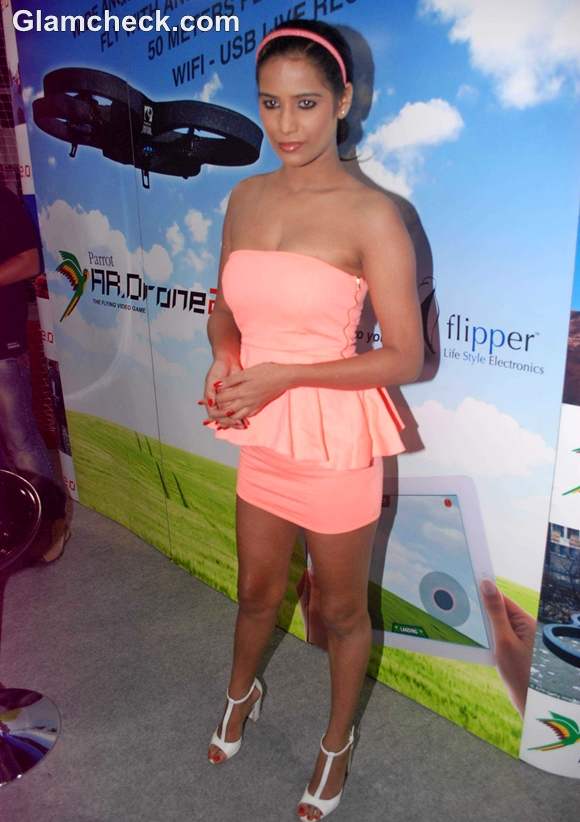 Poonam Pandey Promotes FlipperTech Gaming Device Stuff Gadget Show
Expected to die out in just one season, the peplum trend has been popular all year round and has made converts of even the most ardent haters. Slip into a bright peplum dress with strappy heels and you're ready for a night of clubbing or drinks with friends.
IANS