The winged eyeliner has been a Bollywood style staple for a long time. Of course, it all started in the 1950s when actresses like Nutan among many others, sported this style for the silver screen and off it as well. The 1960s saw a more dramatic version of the winged eyeliner as seen on Sharmila Tagore, Mumtaz and a bevy of other beauties. The trend continues to be a personal favourite of many leading ladies nowadays. In fact, leggy beauty Deepika Padukone is hardly seen without her trademark winged eyeliner.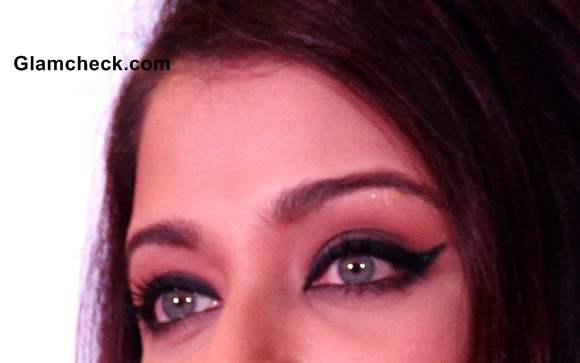 Bollywood Celebrities Sporting The Winged Eyeliner
Another champion of the winged eyeliner in Bollywood is world famous beauty Aishwarya Rai. She has been seen sporting the winged eyeliner makeup more than any other style of eye makeup. In fact, her gorgeous eyes were highlighted in this very style at the Giants International Awards which were held recently.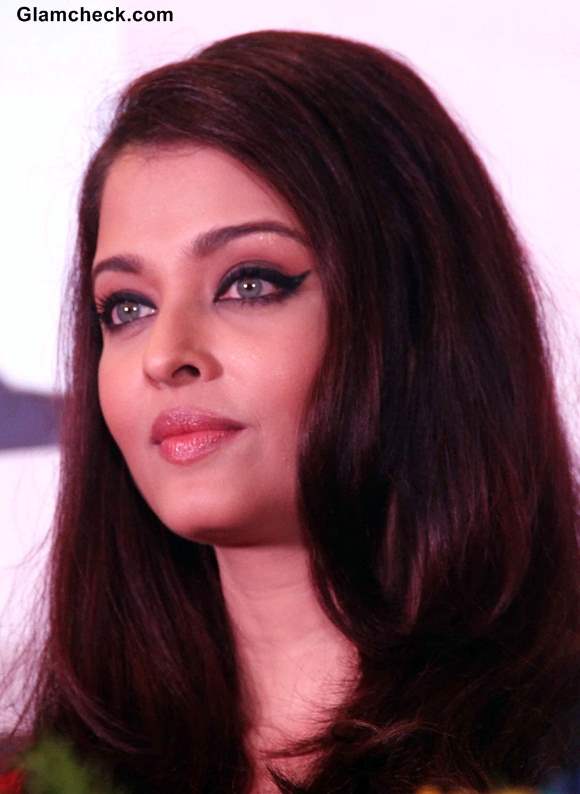 Bollywood Celebrities Sporting The Winged Eyeliner – Aishwarya Rai
To know the DIY steps for this look, do check out Aishwarya Rai's Winged Eye Makeup Tutorial.
Actress Mugdha Godse was also seen wearing a fine line of winged eyeliner a few days back. It defined her eyes more and made them standout. Her dark lipstick also gelled with the eye makeup.
Bollywood Celebrities Sporting The Winged Eyeliner – Mugdha Godse
The winged eyeliner is a popular style of eye makeup due to a variety of reasons.
It makes the eyes look longer and bigger.
The face gets more definition due to this style.
It spells instant va-va-voom.
This style of eye makeup suits almost everybody and you can't really go wrong with it.
If you just do up your eyes in winged lines without wearing any other makeup – that will look good too.
Tips for sporting the winged eyeliner Bollywood makeup trend: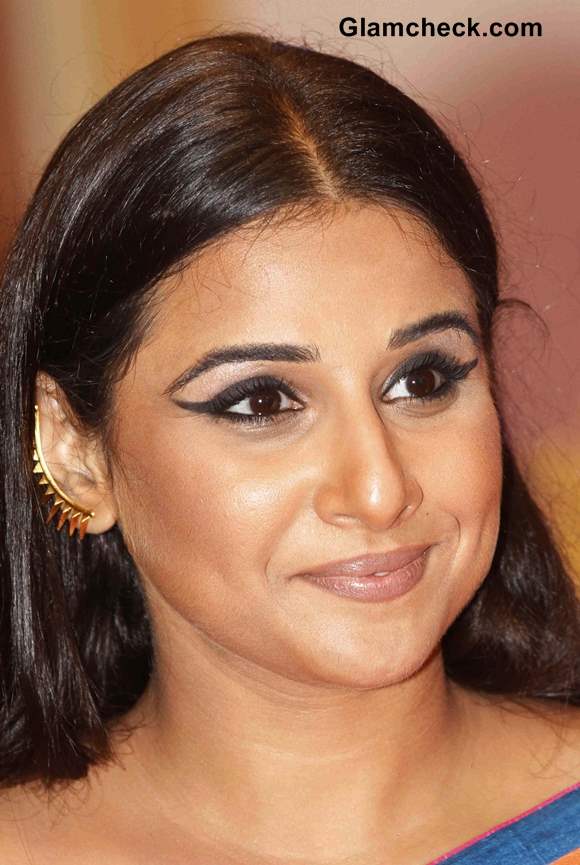 Bollywood Celebrities 60s Winged Eyeliner
You can either opt for dainty wings or prominent bold ones like the style seen on Mugdha
Winged eyeliner looks good both with and without kohl on the lower eyelid.
The winged eyeliner goes with nearly all shades of lipsticks – right from nudes to neons to bright and deep reds. So, you can choose the combination that works best for you.
You can do up your eyes in dark and smokey makeup, or wear the winged eyeliner on top of blue eyeshadow. Standalone winged eyeliner without using any eyeshadow also looks amazing.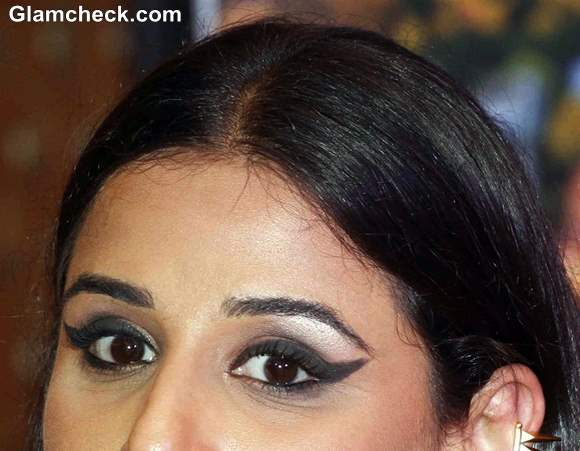 Bollywood 60s Winged Eyeliner
With so many positive reasons that work in the favor of the winged eyeliner, it is no surprise that it is a favorite Bollywood makeup trend – and a style which is also one of our personal favorites. 
Solaris Images