Super glossy hair – check! Bold eyebrows – check! Winged eyes – check!  Perfect contours – check! Flawless skin – Ooh Yes!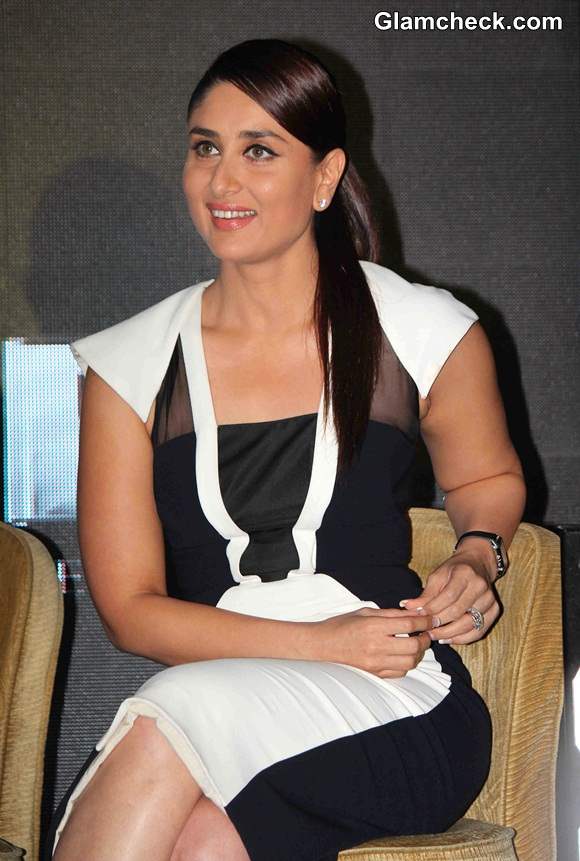 Kareena Kapoor's  Natural Makeup – at the launch of Singham time wear collection
As they say, Kareena Kapoor Khan can do no wrong when it comes to make-up and style. While the nude natural look often tends to make one appear washed out and dull, the same cannot be said for Kareena Kapoor. She exudes radiance with this perfectly done peachy nude look. Agreed – that her flawless skin, creamy complexion, high cheekbones and sculpted jawline doesn't leave much work for the make-up artists. But with few careful detailing, you will soon agree that you can very well achieve this look.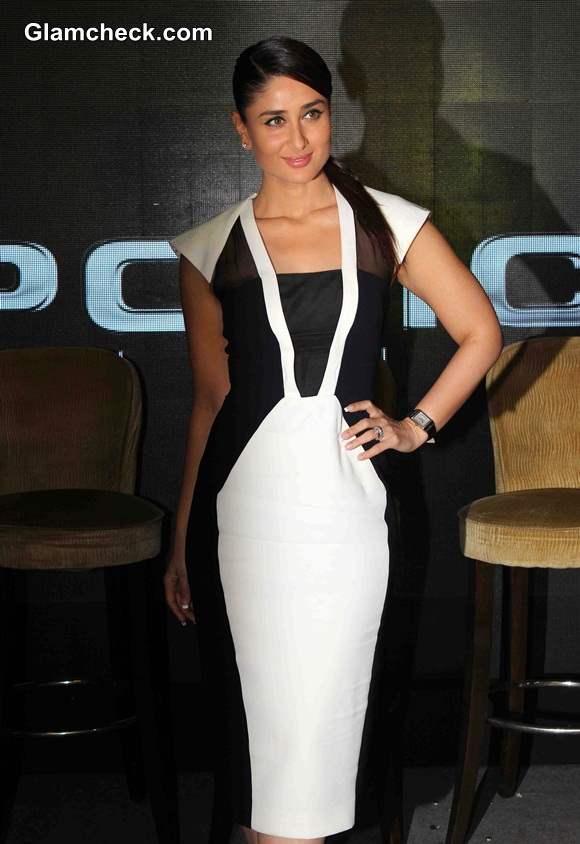 Kareena Kapoors at the launch of Singham time wear collection
Check how fresh and flawless her skin looks. Always keep your skin clean and hydrated by following the clean-tone-moisturize routine daily. Use a concealer for your dark circles and dark spots, blend this with a good foundation applied all over your face and neck to achieve an even skin tone. To keep the skin from looking oily, top off with a translucent powder.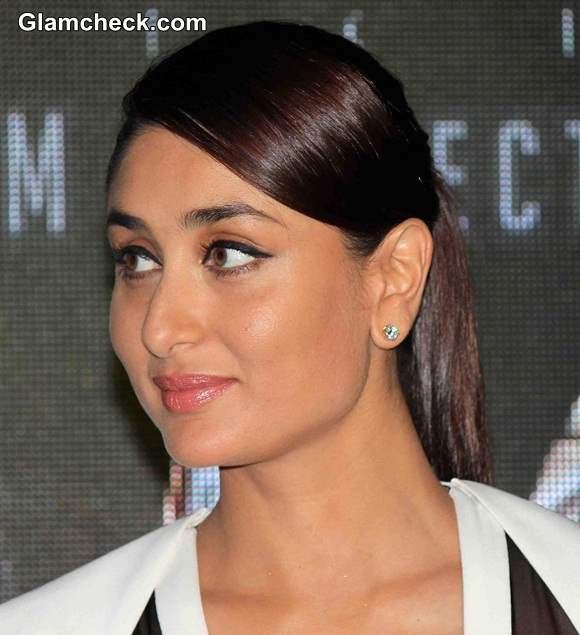 Kareena Kapoor Winged Eyeliner
Highlight your eyebrows with an eyebrow crayon, blending and brushing with a spiral brush. Choose a light eyeshadow so as not to overpower your dark eyeliner. Use a dark pencil liner to first line the upper eyelid and draw the wing following the shape of your lower eyelid. Top it with a dark liquid liner and transparent mascara.
For the lips, you can just apply a lip-balm but if you are spending longer hours, it is a good idea to apply a bit of concealer on your lips and then apply a peachy mauve lipstick.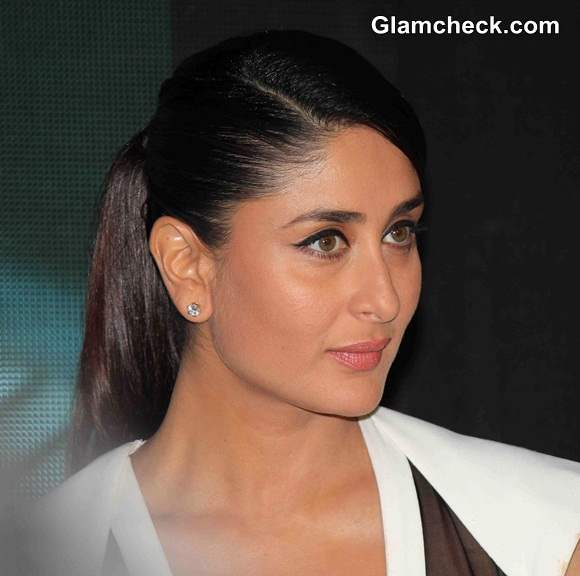 Kareena Kapoor Ponytail Hairstyle
Don't miss the bronzer, contour and contour to add definition to your face, adding highlight to those cheekbones with a peachy blush. Celebs swear by contouring to achieve the perfect make-up.
To finish off this look, you will need anti-frizz spray and heat protecting serums. Flat-iron and side part your hair, then pull your hair into a sleek low pony-tail and you're ready to go!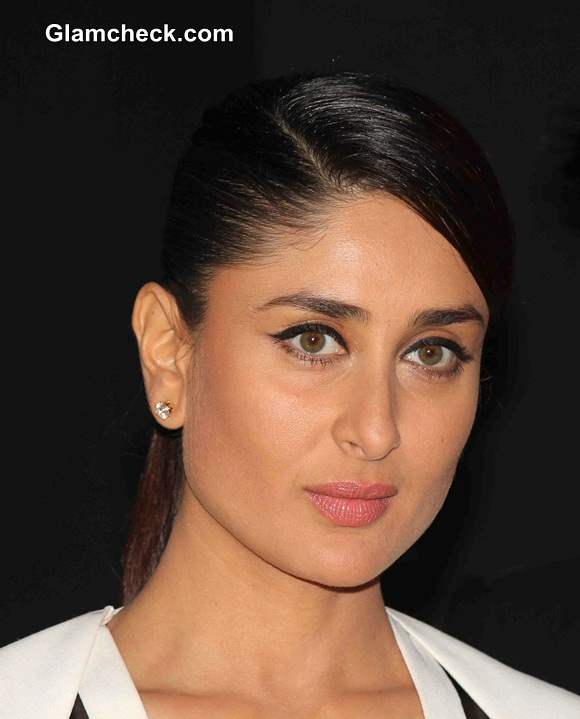 Kareena Kapoor Makeup 2014
Solaris Images