You can expect to see plenty of really pretty outfits at a show as closely scrutinized as the India International Jewellery Week (IIJW). But sometimes, there are some questionable ones that float by too. We think Bollywood actor Shraddha Kapoor's tips the scale in the latter's favour.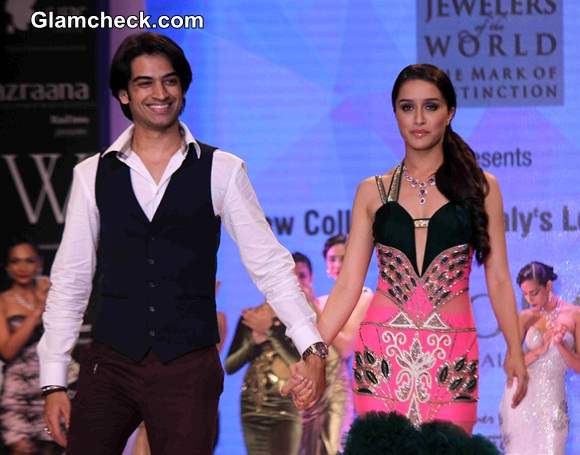 Shraddha Kapoor Walks for Gitanjali Jewellers at IIJW 2014
She was seen in a pink and bottle green Karn Malhotra gown as she displayed the creations of Gitanjali Jewellers in Mumbai, India on July 15, 2014. The dress featured gold metallic work upto the thigh. What really stuck in memory were the huge 3D roses in green and pink that made up the bottom half.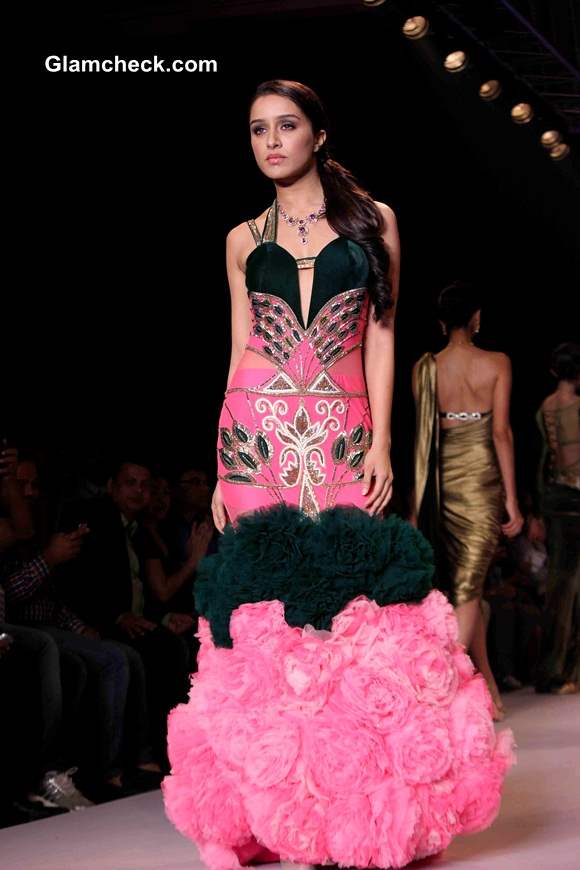 Shraddha Kapoor at IIJW 2014
While we're very fond of the mermaid silhouette, this one just doesn't cut it. Especially for a show-stopper, no? The combination of colours isn't too flattering either.
Because of the outfit's trying-too-hard vibe, it was easy to miss the rather delicate silver and ruby necklace that accessorized this look.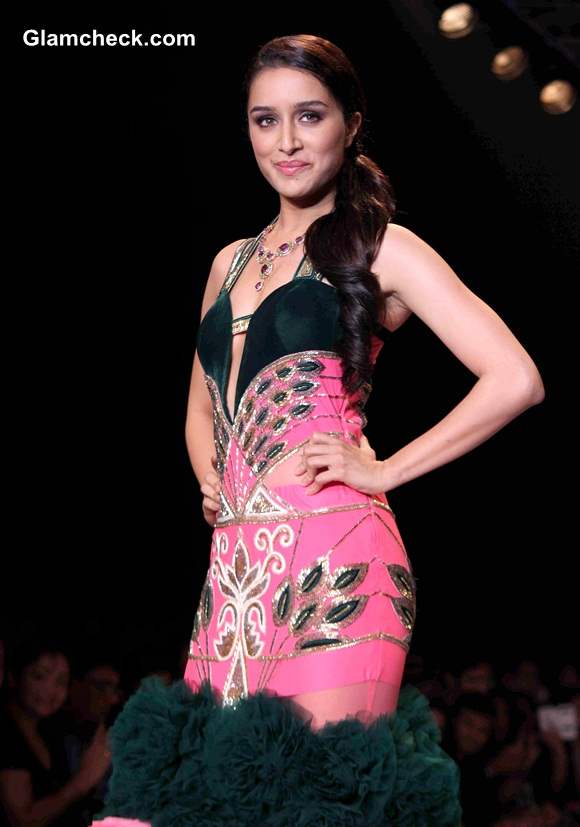 IIJW 2014 Shraddha Kapoor for Gitanjali Jewellers
However, in the hair and makeup department she scores full points. Love the glow on her face as well as the sophisticated finish of her curly side-swept ponytail.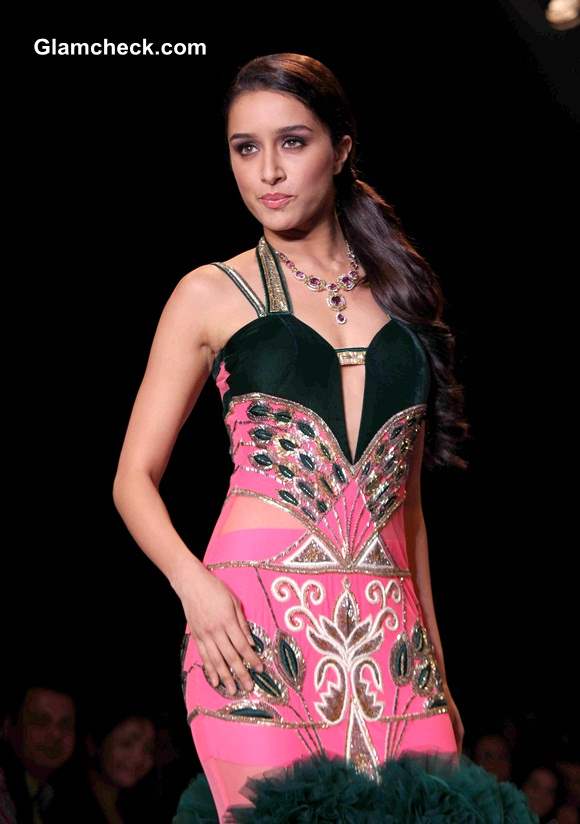 IIJW 2014 Shraddha Kapoor Walks for Gitanjali Jewellers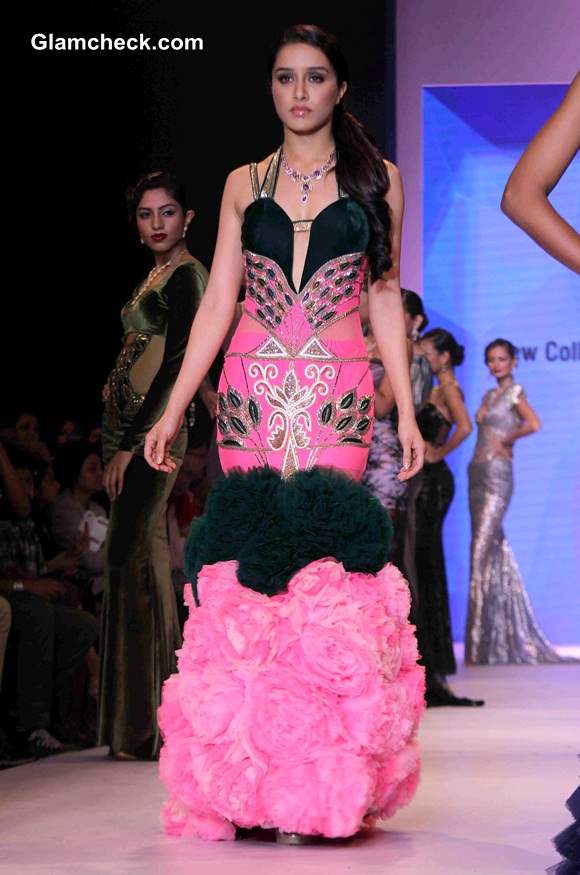 Shraddha Kapoor for Gitanjali Jewellers at IIJW 2014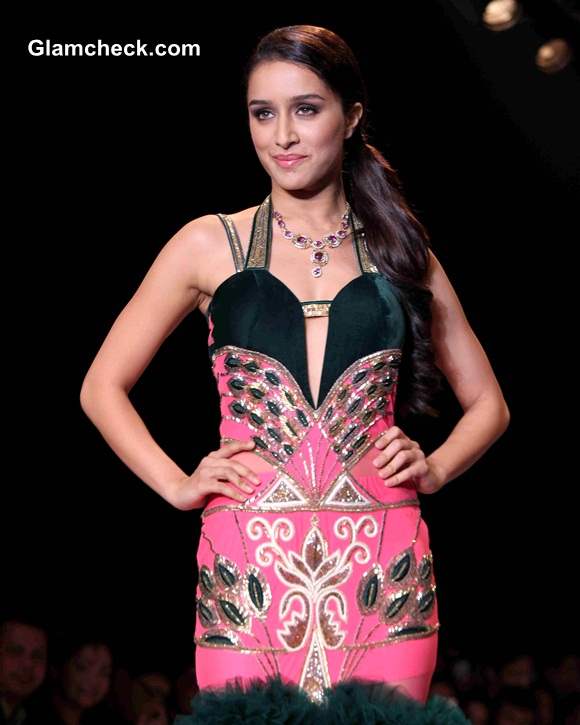 IIJW 2014 Shraddha Kapoor
Solaris Images