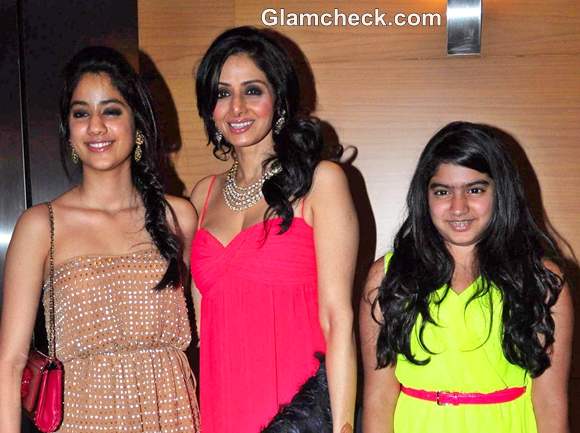 Bollywood actress Sridevi was spotted with her daughters Khushi and Jhanvi Kapoor during the Blenders Pride Fashion Tour 2012 in Mumbai, India on November 4.
Their look
A fashionable family affair
What they wore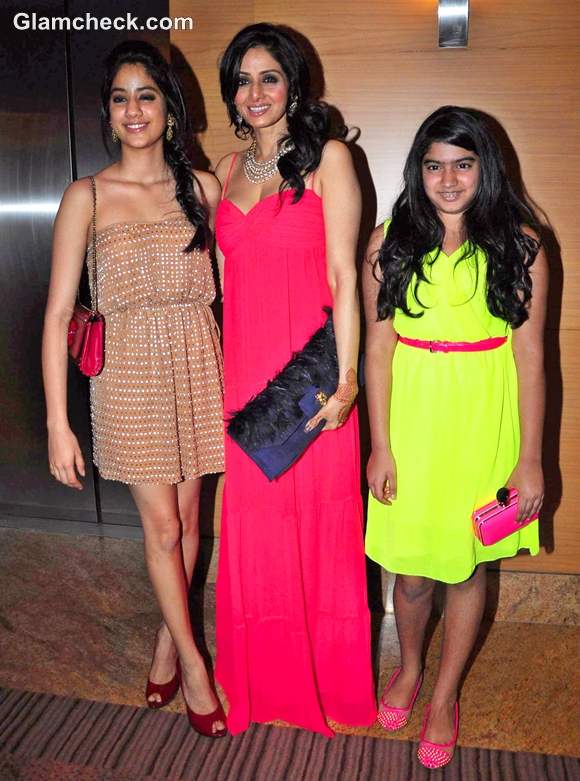 Sridevi with daughters at  Blenders Pride Fashion Tour 2012
All three ladies were sporting trends which have been extremely popular this past year and which are still rocking red carpets throughout the world.
Sridevi has always been very hot and her sex appeal climbed several notches in her strappy neon pink evening gown with a sweetheart neckline. She paints a stunning picture! A feathered clutch purse, layered diamond necklace and matching dangle earrings accessorized her outfit. Don't miss the mehendi on her wrist doubling as a bracelet. She wore glam makeup and wore her hair in side-swept curls to complete her look.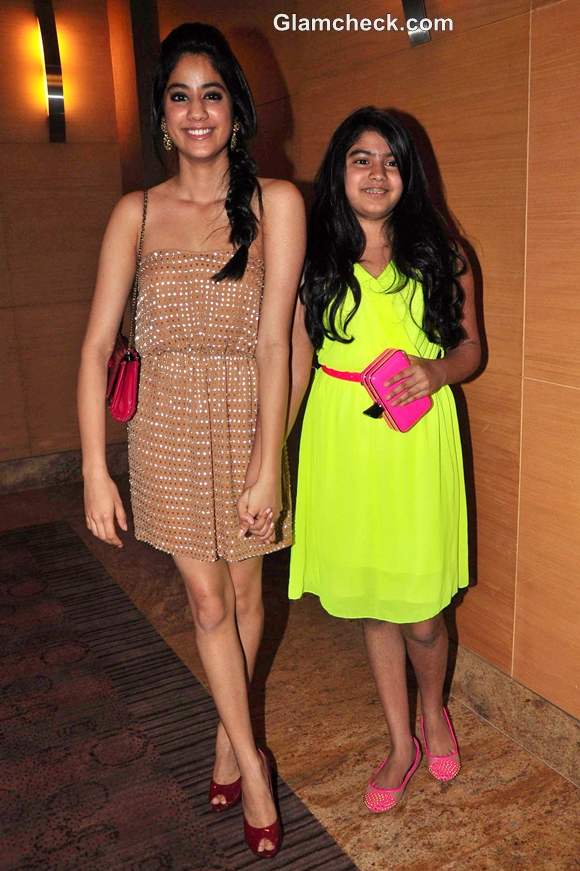 Jhanvi Kapoor and khushi Kapoor at Blenders Pride Fashion Tour 2012
Jhanvi is a spitting image of her mum. And oh, so trendy! A short and strapless nude dress showed off her athletic figure, silver detailing across the number brought the glamour. She accessorized with red peep-toes – so classy! – and a red evening purse. The young fashionista completed her look with understated makeup and a side braid.
Khushi borrowed her mother's idea for her outfit. She sported a neon green dress and used a neon pink belt, shoes and clutch to accessorize. The pretty girl left her long, envious hair loose, styled in curls.
Indian Photo Agency