A handful of celebs took time off from their overly-glamorous avatars and work schedules to attend Shruti Seth and Danish Aslam's Sunday Brunch in Mumbai, India on February 2, 2014. Dressing low-key and still looking good is a subtle art and these celebs have certainly nailed it.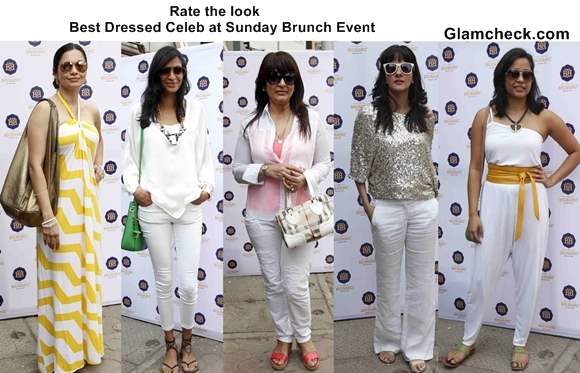 Best Dressed Celeb at Sunday Brunch Event
We've picked some formidable contenders and invite you to tell us who you think pulled her look off best.
Archana Puran Singh wore white pants and a sheer white shirt, a peach tank top underneath matching her open-toes peachy-pink shoes.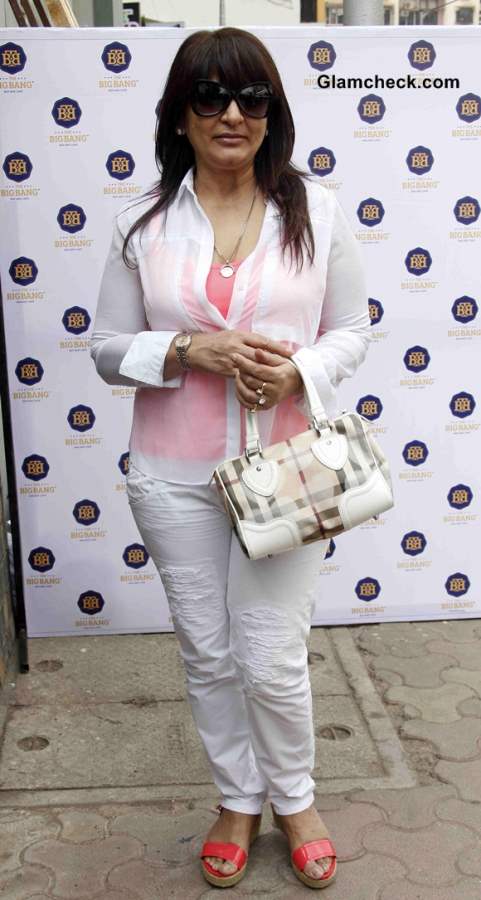 Archana Puran Singh
Minimal jewellery and a white handbag rounded out the ensemble. And the sunglasses, of course, which were ubiquitous at this event.
Anushka Marchanda exuded a light, airy vibe in cropped white pants and a matching, loose-fitting blouse. Her accessories were what made the ensemble a success.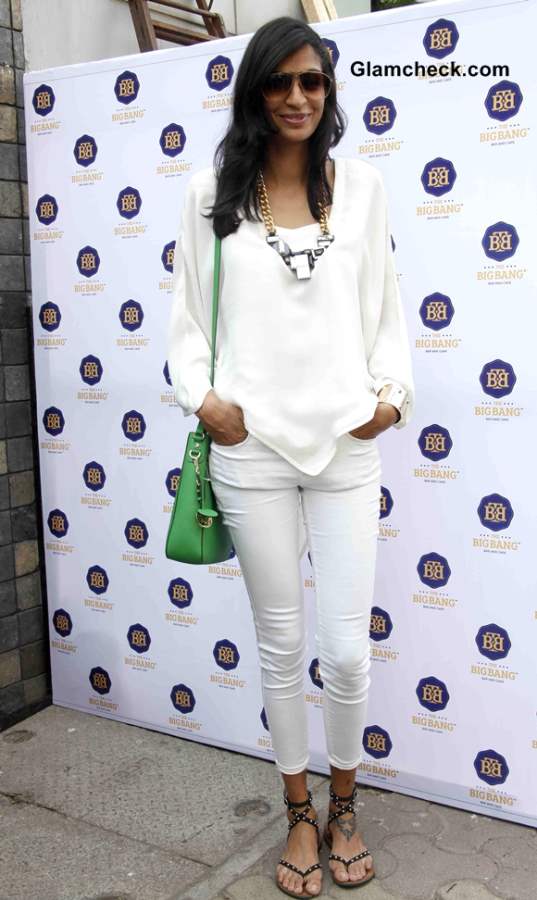 Anushka Marchanda
Anushka Marchanda 2014
Her statement necklace, tie-up open sandals and green handbag had a good balance of pop and blending in going on. Wavy hair and minimal makeup completed her look.
Maria Goretti looked ravishing in a yellow and white halter-neck maxi which she paired with a gold jhola.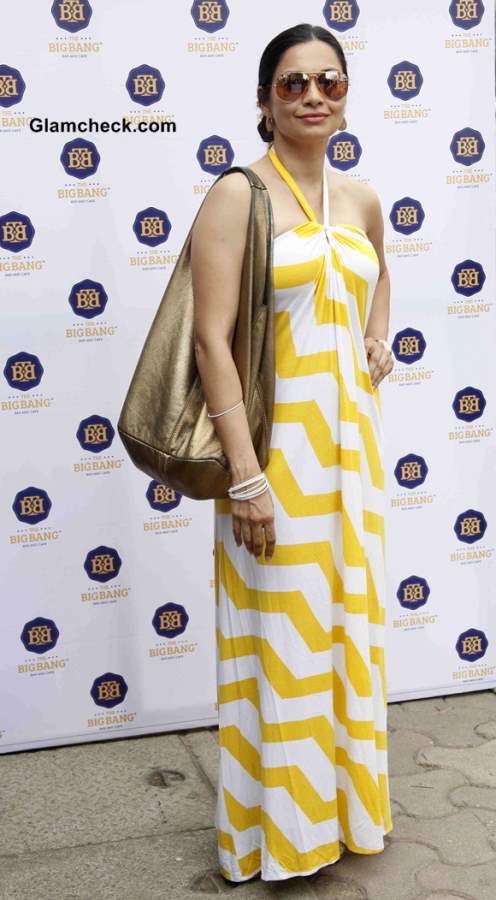 Maria Goretti
She was one of the few celebs who put her hair up in a low bun. We like the clean yet relaxed silhouette of her ensemble.
Shahana Goswami also did a yellow and white combo but chose a strappy, one-shoulder white jumpsuit with a yellow banded sash on the waist doubling as a belt.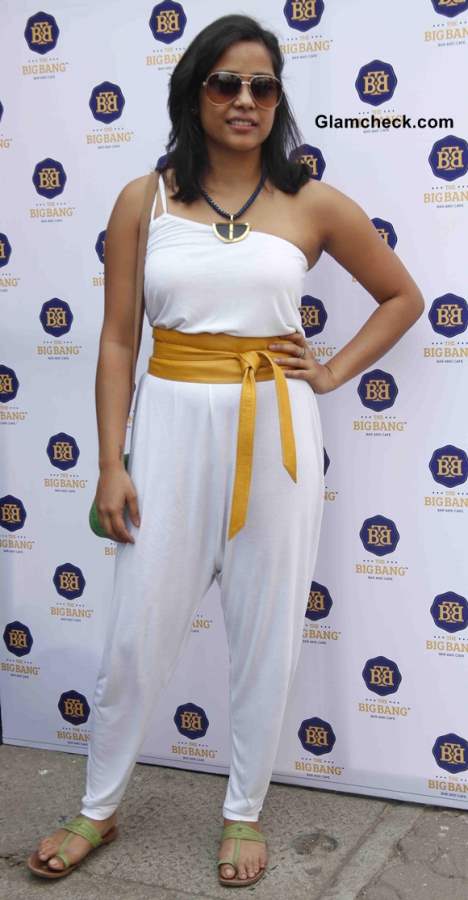 Shahana Goswami
Her green flat sandals are an interesting accessory as they add a traditional Indian element to the otherwise Western attire.
And finally hostess Shruti stood out in a fully-sequinned silver top with white pants and nude open-toed heels.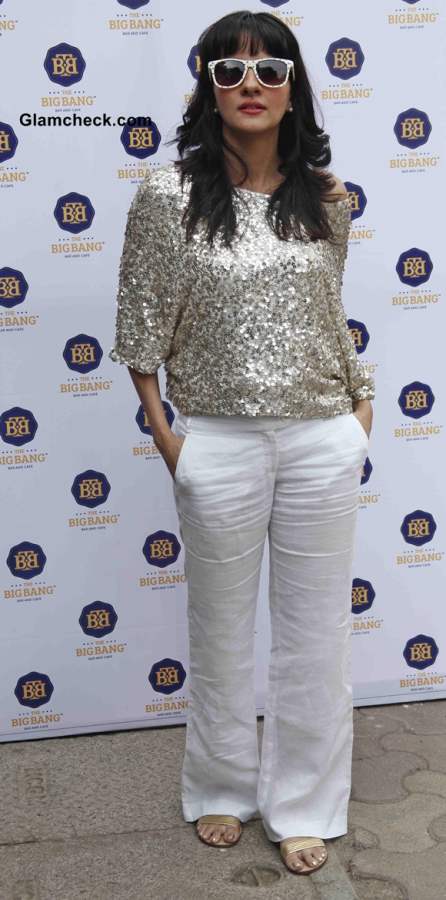 Shruti Seth
It's a bold look for a day-time event but if it's your party you can wear what you want to.
There's something commendable about every look here and picking a winner is tough choice indeed. But we're sure you have an opinion so go right ahead and share. 
Solaris Images