Priyanka Chopra's style statement at a recent promotional event is a definite one to look out for. She was promoting her much awaited film 'Mary Kom' in New Delhi, India on September 2, 2014.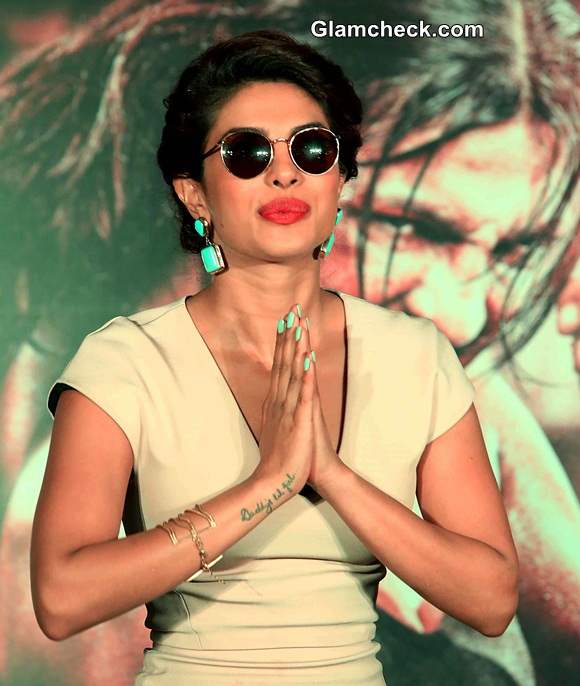 Priyanka Chopra during the promotion of film Mary Kom in New Delhi
There's a lot of cue that one can take from how she had styled herself. She chose a body con pencil length dress in neutral brown, which no doubt, is a perfect way to flaunt her toned svelte body. But what we loved the most about the look is not in the dress but her choice of accessories.
Pop of colors on the nails and earrings to go with a neutral look – that's what we call smart styling. And then if the choice of color is the hot flavour of the season, pastel mint, then it's just yummy!
Also, do check out the tangy orange color on her lips, it beautifully compliments the minty pastel shade of her earrings and matching nail color.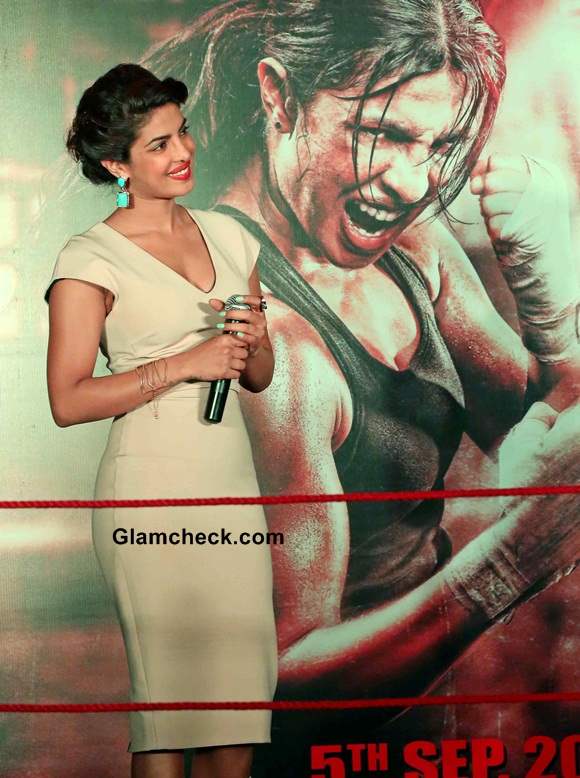 Priyanka Chopra Mary Kom promotion in New Delhi
She opted for a braided bun hair-do, a clean classy look; it also does its bit to show off the colors on the earrings. Even the shades that she sported with the ensemble added its own quirky fun to this classy look (much like her own unique personality).
You can take some good hints from Priyanka Chopra's look on how to rock the neutral nude trend.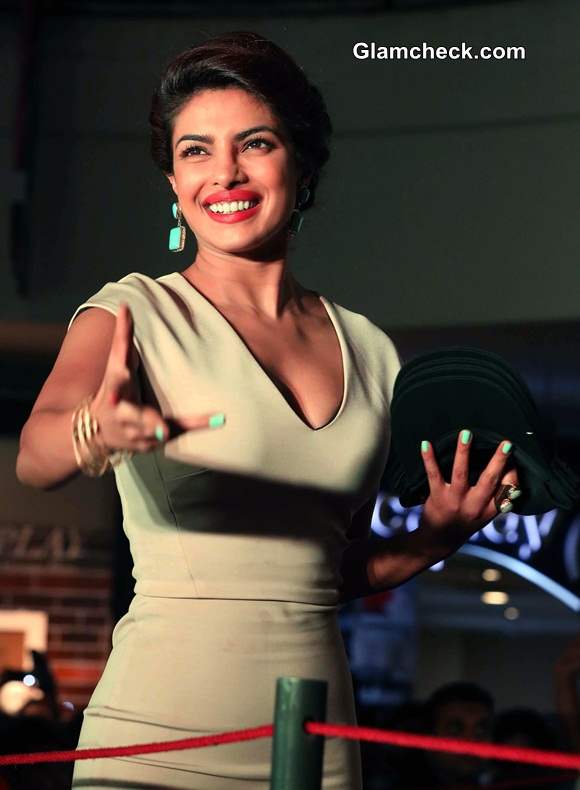 Priyanka Chopra in Mary Kom
Go for a slight hint of color, it could be a scarf, a purse or any such accessories; but keep it low key, you don't want these colors to be to distractive. Remember, the main element is the neutral look.
What you do is play around with small details like for instance your lip color. Neutral nudes have a risk of making you look too bland and boring; incorporate these careful styling tips to create some interest and uniqueness to the look.  Add your own personality and style, not-to-forget it's the detailing that makes or breaks a fashion statement.
So go on, bring forth your unique personal style and add some twist to this season's hot neutral nude trend.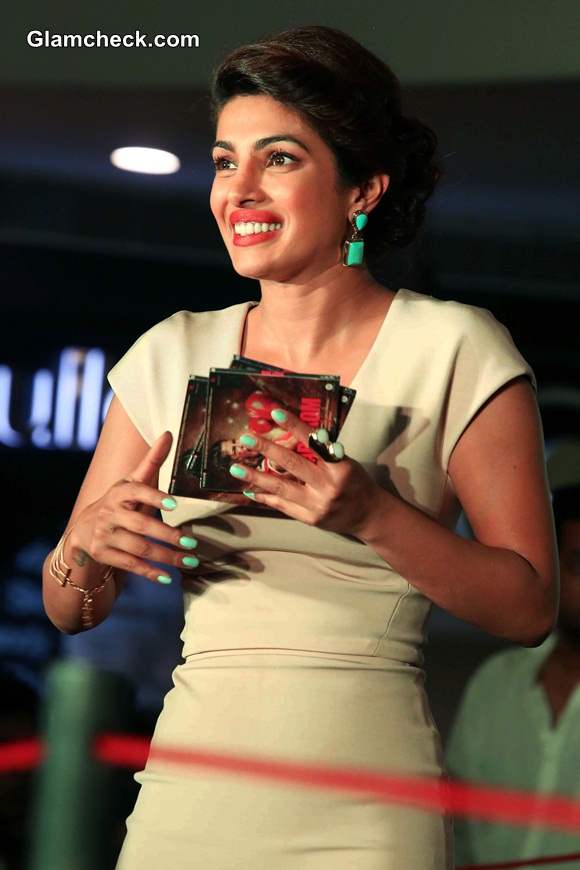 Priyanka Chopra 2014 Mary Kom Film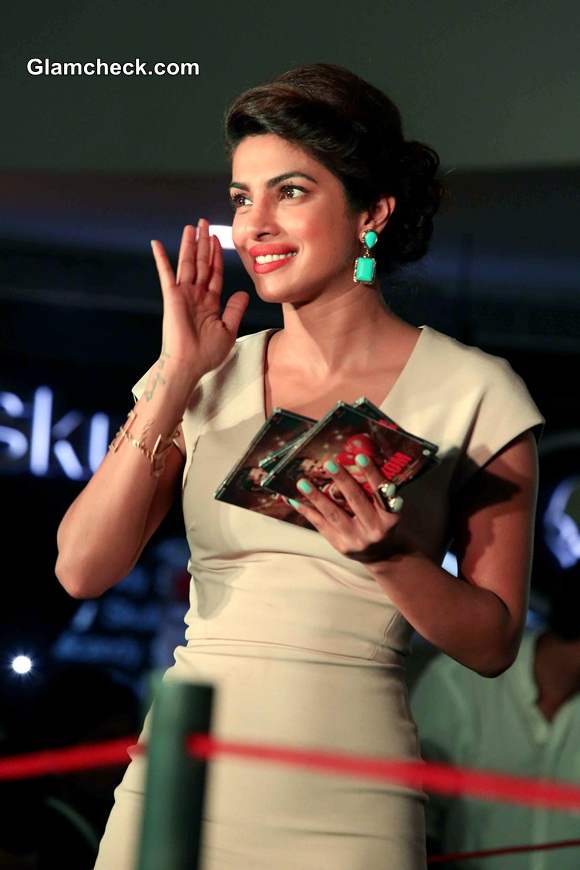 Priyanka Chopra 2014 Mary Kom promotion in New Delhi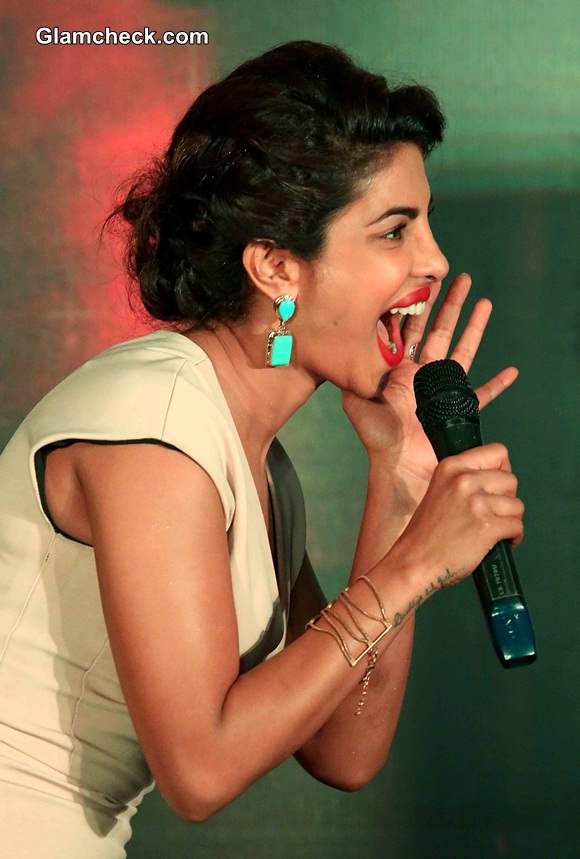 Priyanka Chopra Promotes Mary Kom in New Delhi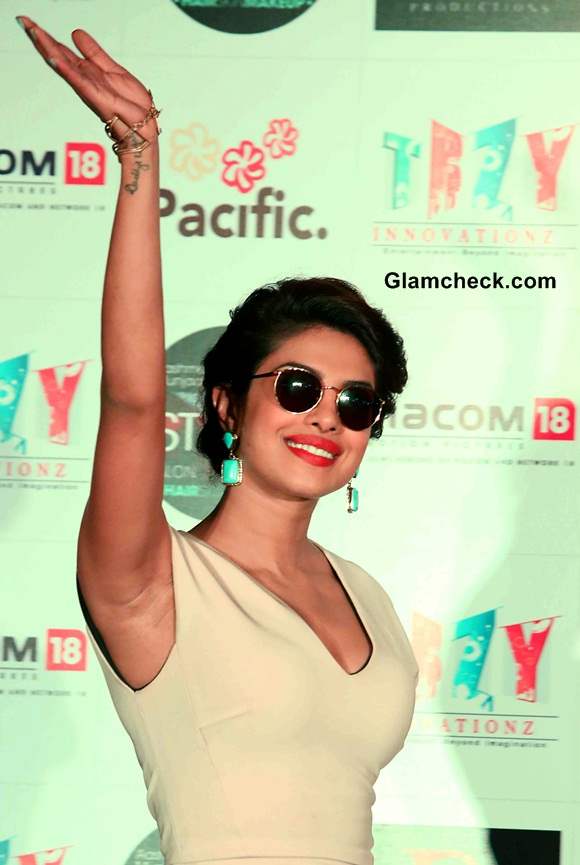 Priyanka Chopra 2014
Solaris Images