You may recall reading about Preity Zinta's film "Ishkq in Paris" a long time ago and then now hearng anything at all for months and months. The reason it's been out of the news for so long is that the release date was constantly being postponed for something or the other – the film's director developed cancer and had to go in for surgery, there were rumours that the costs ran over the set budget, etc.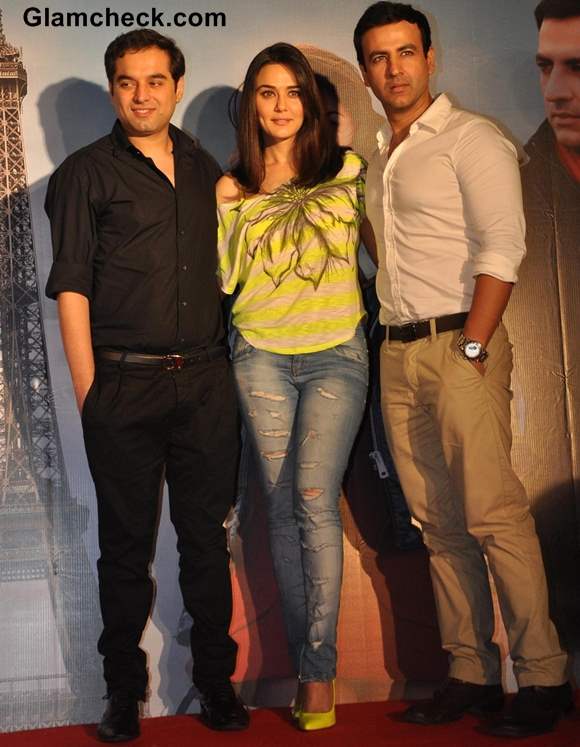 Preity Zinta 'Ishkq in Paris'
However, it seems that all that is in the past. The bubbly actress/producer addressed the media in Mumbai on April 30 announcing that the film was scheduled to premiere on May 24. Post the press meet, Preity continued to spread the word through her Twitter handle.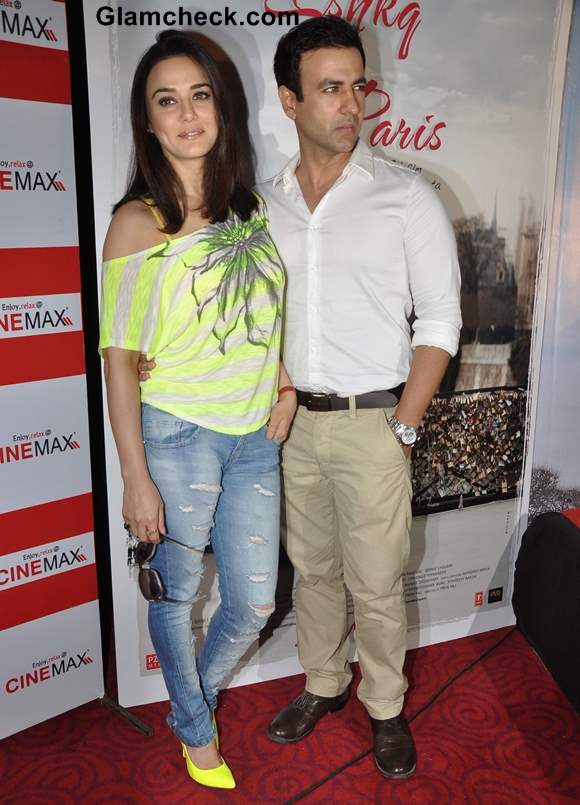 Preity Zinta 'Ishkq in Paris 'Release Date
She also confirmed that there had been no budgeting issues, and that she had purposely delayed the release because she wanted to wait till director Prem Soni was better. Ever the humanitarian! Meanwhile, check out her trendy getup at the event.
Her Look
Casual chic
What she wore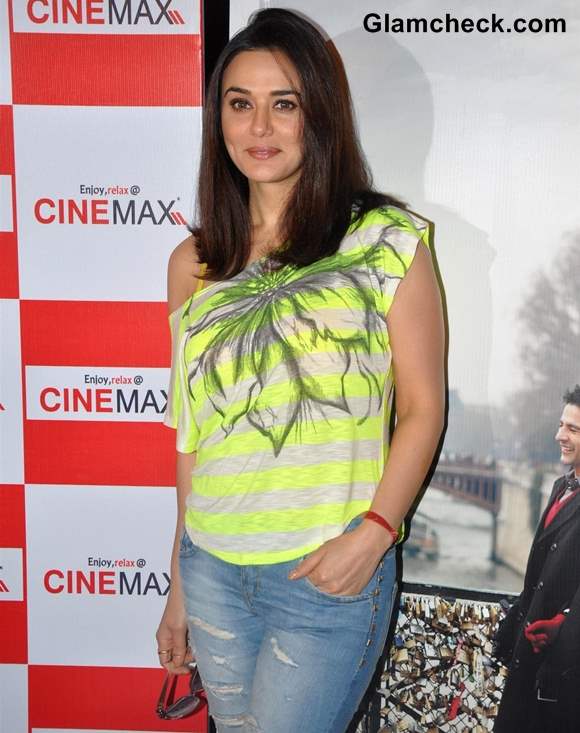 Preity Zinta Announces 'Ishkq in Paris' Release Date
Preity paired light blue ripped jeans with a striped grey and lime green off-shoulder top with a flower motif. She accessorized with gorgeous neon yellow pumps.
It's a light, summery outfit with a hint of high-end glam thanks to those shoes.
Wavy hair, dark eyes and natural makeup completed her look. She looks just as youthful as she did years ago! 
IANS