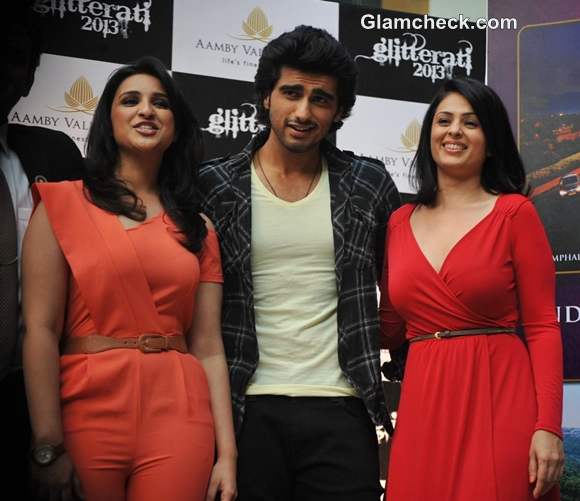 Bollywood actors Parineeti Chopra, Arjun Kapoor and Anjana Sukhani were at a press conference in Hotel Sahara, Santa Cruz, Mumbai to announce Aamby Valley City's New Year extravaganza bash "Glitterati 2013". While Arjun played it cool and casual in jeans, a white tee and a checked shirt, the ladies put in far more effort with their wardrobe for the day.
Their Look
Trendy fashionistas
What they wore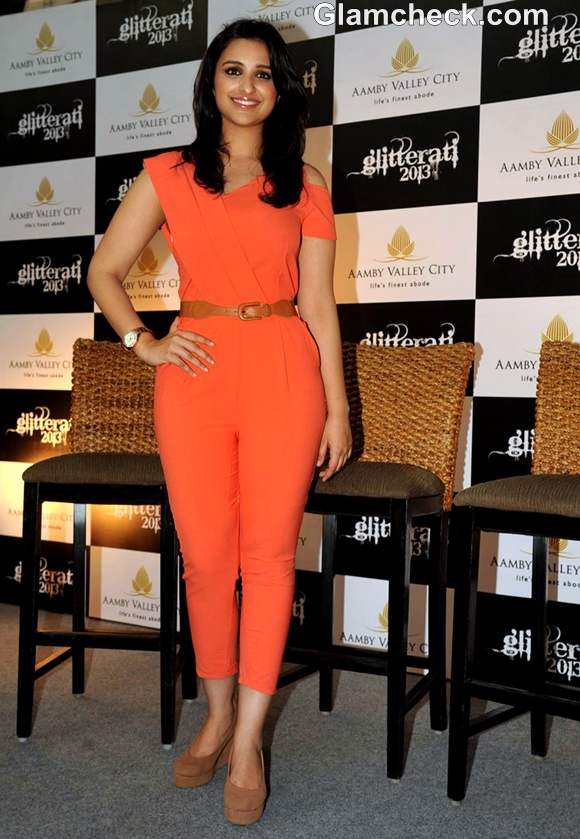 Parineeti Chopra in peach jumpsuit announces Aamby Valley City's Glitterati 2013
Parineeti donned a fitted peach jumpsuit with a tan belt.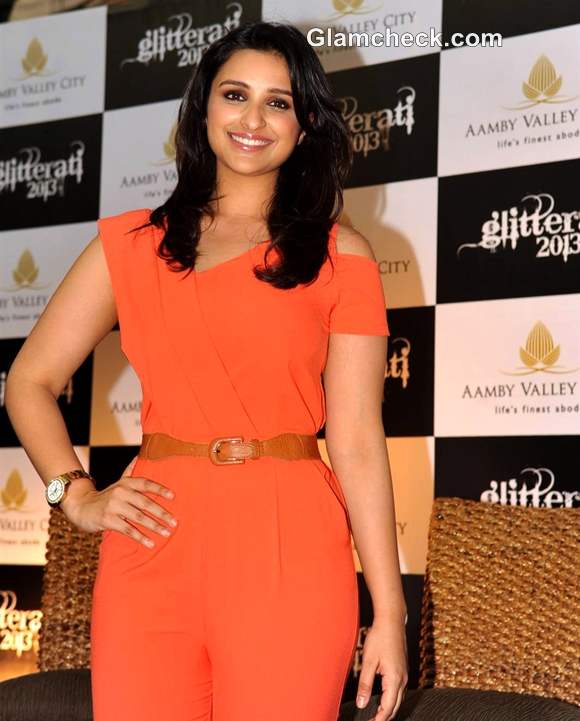 Parineeti Chopra announces Aamby Valley City Glitterati 2013
She accessorized it with nude wedge heels and a gold watch.Nude is a good footwear choice for the outfit, but the ensemble would have benefitted more from a classy pair of pumps than those wedges.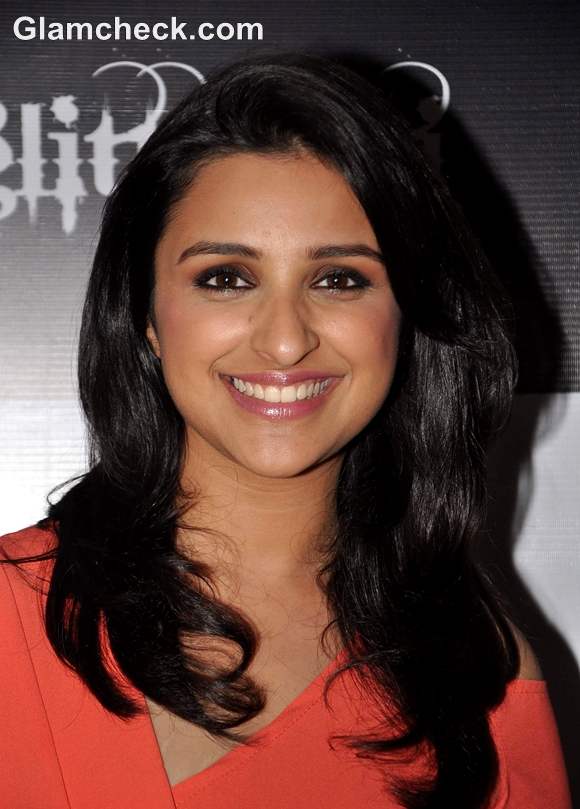 Parineeti Chopra 2013
Her dark hair was flicked-in to give it curls on the ends and was left loose from an off-centre parting. Darkly-lined eyes and glossy pink lips completed her look.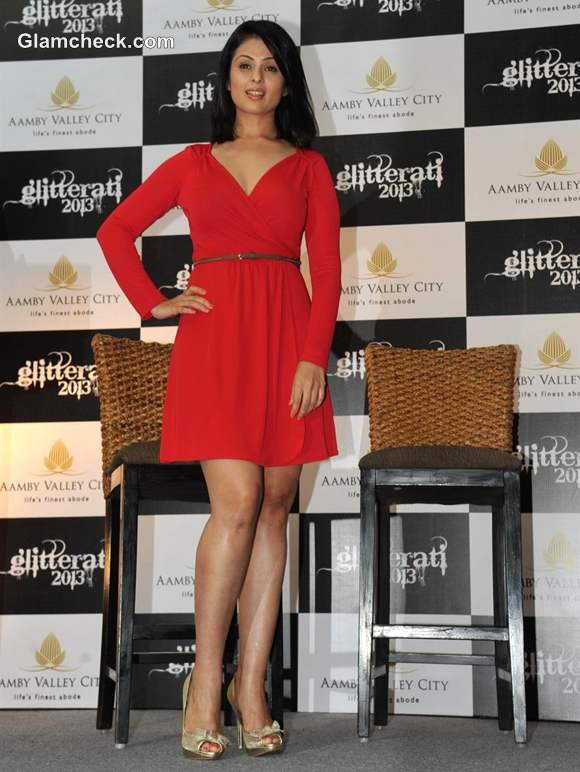 Anjana Sukhani announces Aamby Valley City Glitterati 2013
Anjana too opted for color, arriving in a full-sleeve, knee-length red dress with a plunging neckline. The waist was accentuated by an ultra-skinny brown belt. Sequinned gold peep-toes with bow detailing accessorized the look.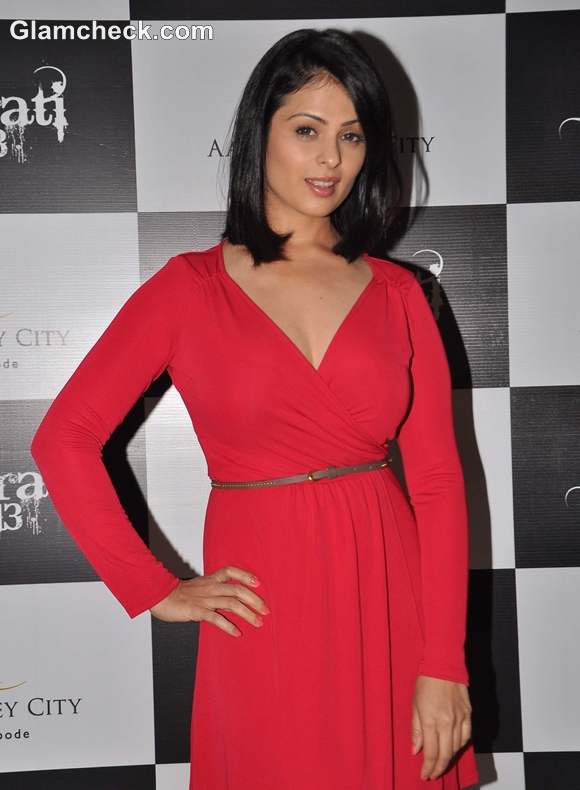 Anjana Sukhani
She too resorted to glossy pink lips but went with more subtle eye makeup which looked very feminine and delicate. We love the classy bob she styled her hair in.
Get the Look
Never underestimate how a simple belt can enhance an ensemble. Both Preeti and Anjana would not have looked as stylish without that one accessory. Invest in a couple of good belts in colors that will go with most of your outfits. Wear it with a dress, jumpsuit and even over your tops for an instant pop of class.
IANS