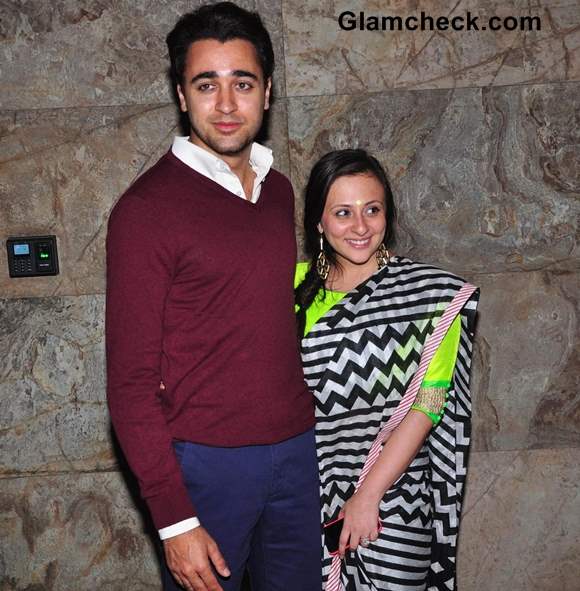 Imran Khan with wife Avantika Malik
Bollywood actor Imran Khan was spotted at the special screening of the film "Qayamat Se Qayamat Tak" with his wife and actress Avantika Malik in Mumbai, India on April 29. Avantika played on a couple of fashion concepts to create her look that evening.
Her look
Trendy traditional
What she wore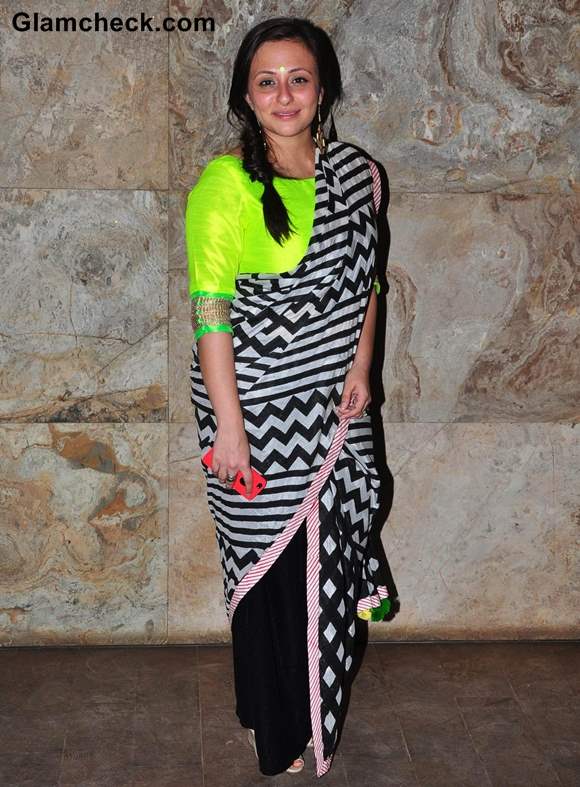 Avantika Malik at "Qayamat se Qayamat Tak" Special Screening
She definitely is on top of what's hot and happening in the world of fashion. She worked two huge trends into her outfit – monochrome and neon.
Her sari was a black and white geometric patterned affair. The print was simply stripes in some places and zig-zags in others. The border was edged with candy stripes.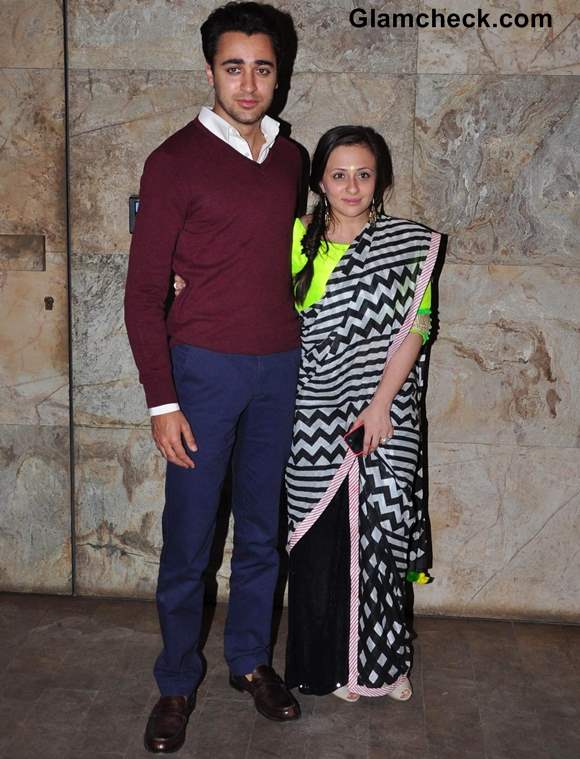 Imran Khan & Avantika Malik at "Qayamat se Qayamat Tak" Special Screening
The next point of interest – also high on the trend scale – was her neon lime green blouse. It is such an attention-grabber! And it's not a garish shade that hurts the eyes; it's a bright one, yes, but it gels well with the classic colors of the nine yards.
She didn't accessorize much, no point since it would all clash with the blouse. She did, however, sport a pair of statement danglers that went well with the outfit thanks to their geometric design.
She finished off her look with the ever-popular and uber-feminine side braid, and a beautiful neon bindi that matched the blouse.
Ooooh! There are just so many good things going on in one ensemble and yet no one thing overwhelms the other. It's not too busy, there's a nice balance to it all. Kudos on the style sense that put it all together. 
Indian Photo Agency