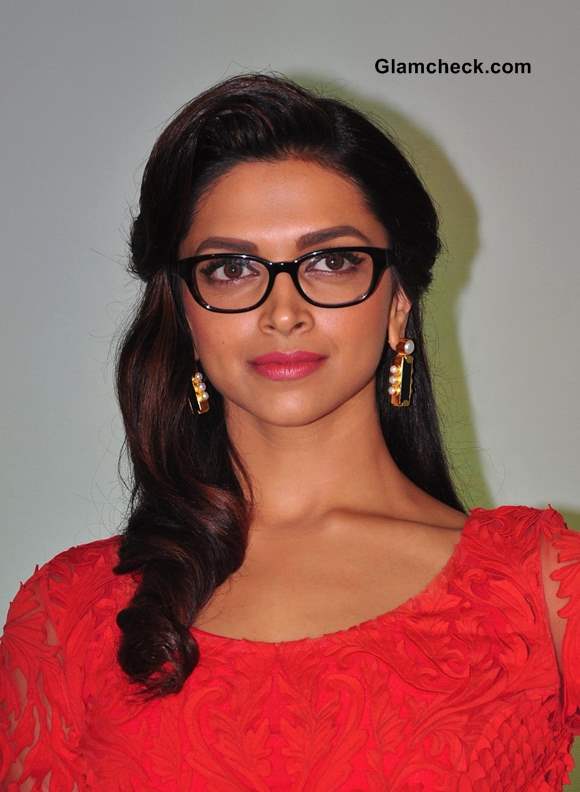 Bollywood actress Deepika Padukone was appointed the brand ambassador of Vogue Eyewear and was thrilled, in her words, to host the unveiling at Tote on the Turf in Mumbai, India on June 17.
Deepika is the first Indian ever to be the face of Vogue Eyewear. She has some pretty big shoes to fill since her predecessors include super models Kate Moss and Gisele Bundchen as well as Hollywood actress Eva Mendes.
The evening of the launch saw several stylish celebs make a beeline to the event to check out the new range of eyewear from the luxury brand as well as to enjoy music by Vasudha Sharma who performed live.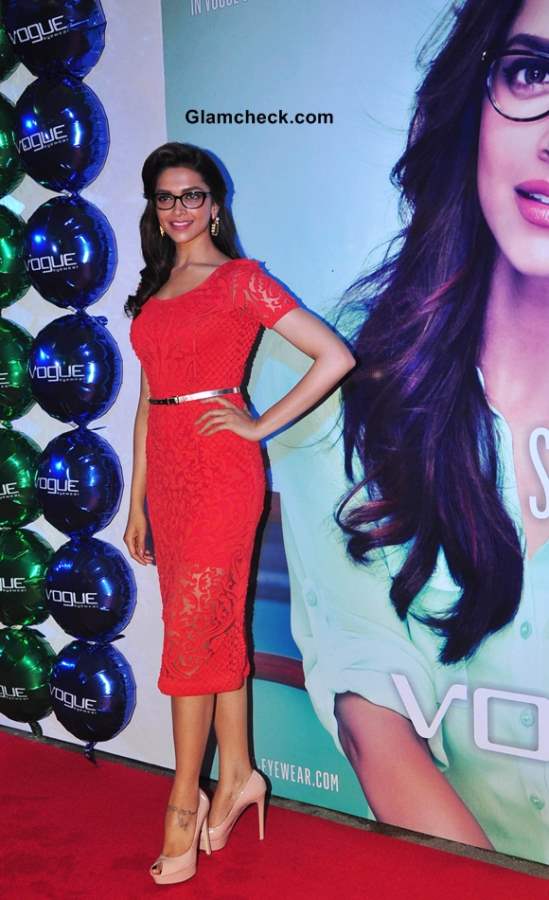 Deepika Padukone Unveils New Vogue Eyewear
Meanwhile, lovely Deepika played a huge part in the success of the event, her ensemble contributing in no small way.
Her look
Modern chic
What she wore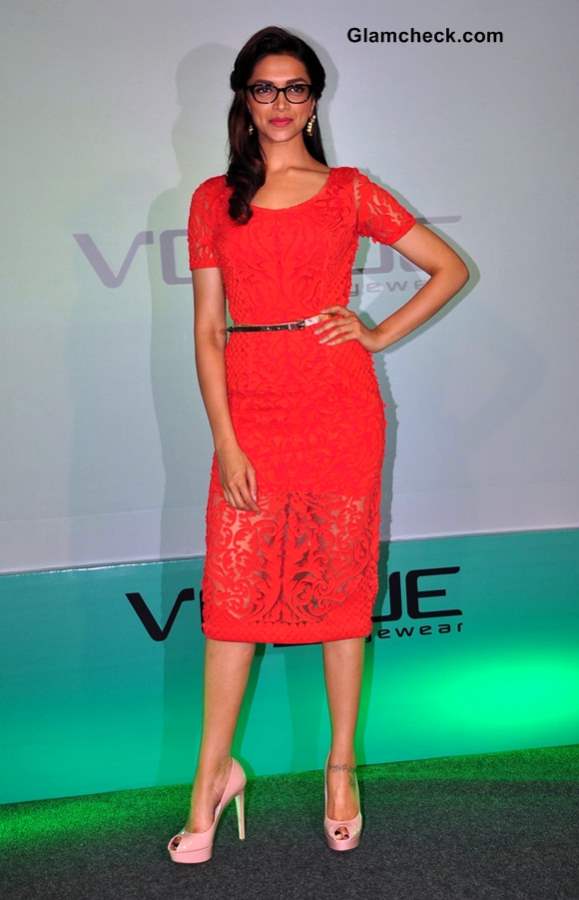 Deepika Padukone in red lace dress 2013
Deepika was hot in a fitted, knee-length red dress with sheer lace from the thigh down and on the short sleeves. A metallic silver belt accentuated her slim waistline.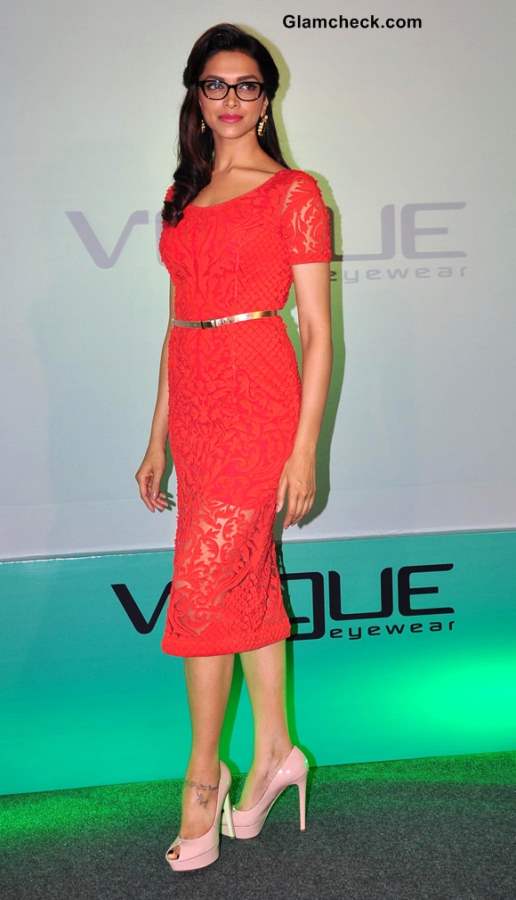 Deepika Padukone in red lace dress at New Vogue Eyewear unveiling  in Mumbai
The leggy beauty's outfit was accessorized with nude peep-toes, gold and pearl earrings, and most notably a pair of large black frames that she was modelling from the Vogue Eyewear collection.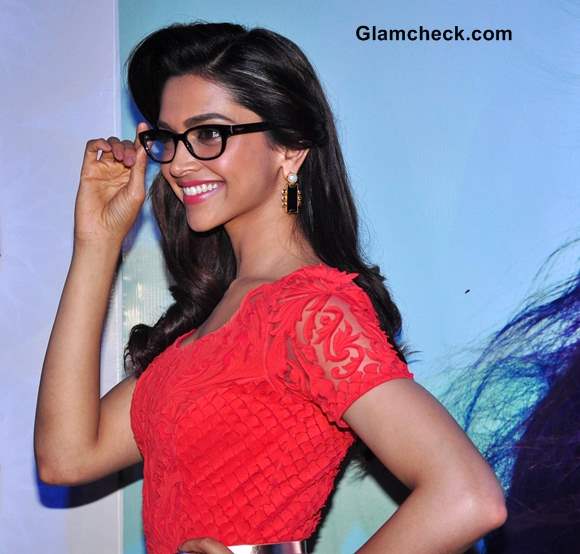 Deepika Padukone Unveils New Vogue Eyewear in Mumbai
With her hair left loose in glamorous curl, kissable pink lips, subtle cat's eye sweep and bold eye brows, Deepika was the perfect ambassador for the modern, colorful brand. 
Indian Photo Agency