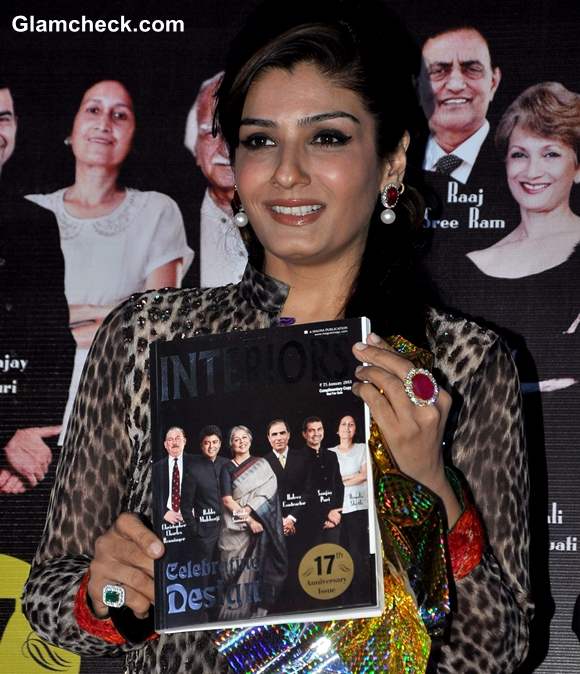 Raveena Tandon unveiled the Special Anniversary Issue Of Society Interiors magazine at F Bar in Mumbai.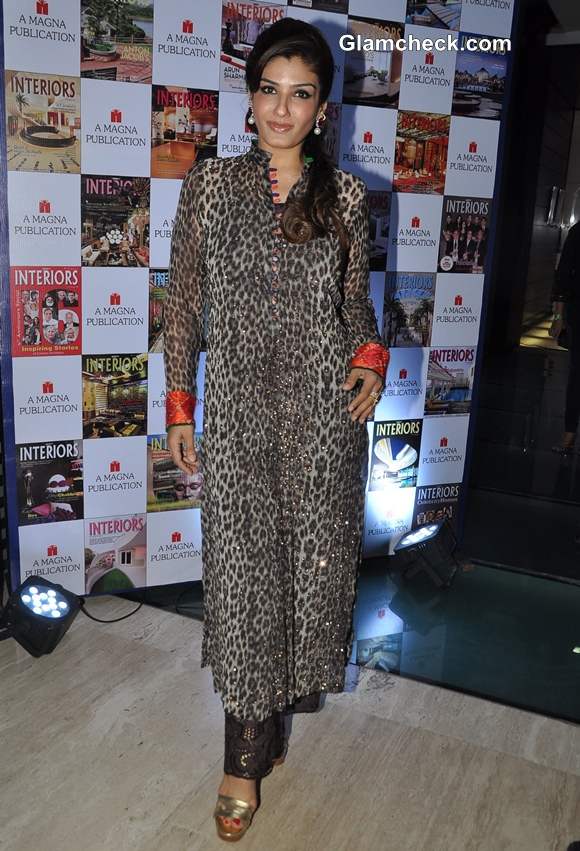 Raveena wore a sequined maxi kurta in animal print with contrast orange and green cuffs and black trousers with a lace hem at the ankles. The button loops were also in contrast colors like, orange and purple.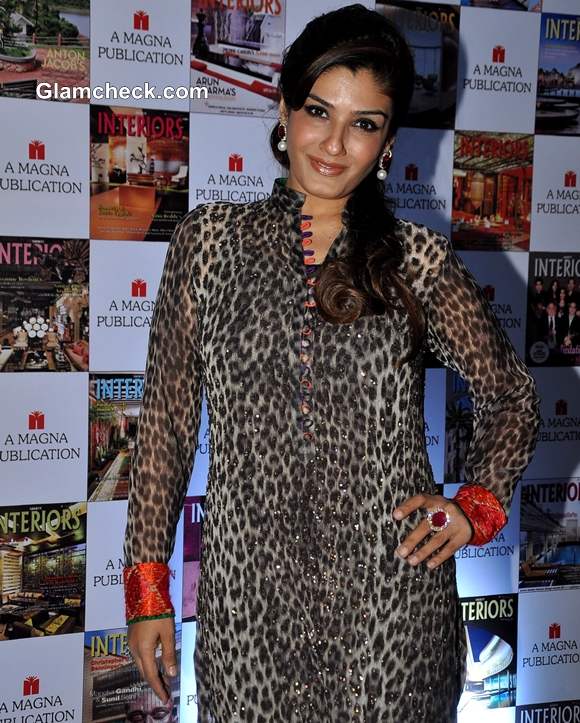 Raveena Tandon Unveils Special Anniversary Issue Society Interiors Magazine
Our favorite part was the hair-do and the gorgeous ruby and pearl ear-ring. Raveena's hair was braided and side-swept for the event. She accentuated her eyes with a heavy black liner, a peach blush and glossy lips in natural pink.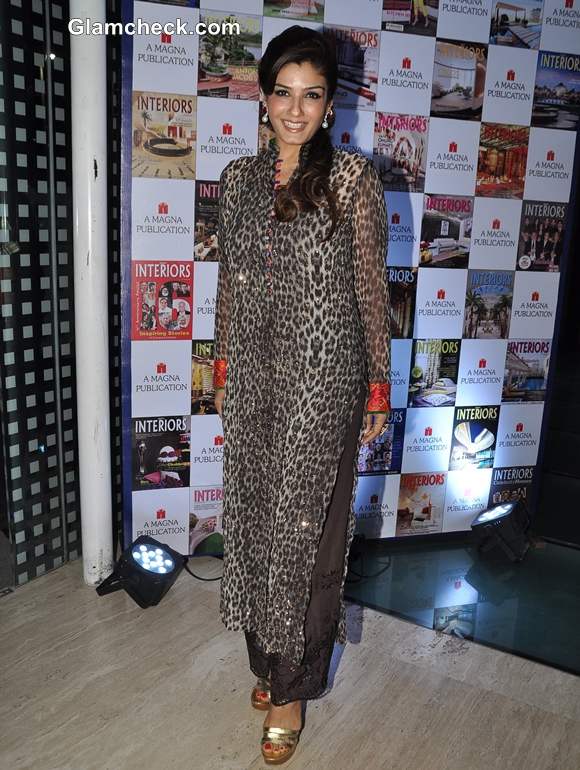 Raveena Tandon
The magazine celebrated its 17th anniversary by bringing out a special issue on December.
IANS