If you can't get enough of Sanjay Leela Bhansali's work, then you are in for a pleasant surprise come February 25. The film-maker, known for his grandiose projects, is making a move to the small screen with a new TV show called Saraswatichandra.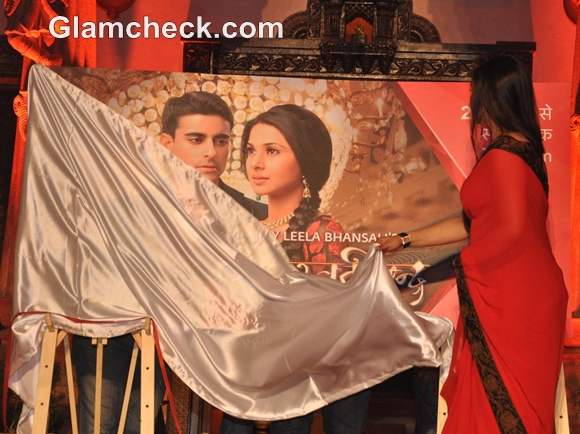 Sanjay Leela Bhansali's 'Saraswatichandra' launch
Bollwyood actress Rani Mukherjee made her way to Filmcity in Mumbai on Valentine's Day to launch the show and to wish Bhansali the best. She stated that he was one of her favourite film-makers and also a very dear friend and that she was there not only to show her support but also because she was excited about his new venture.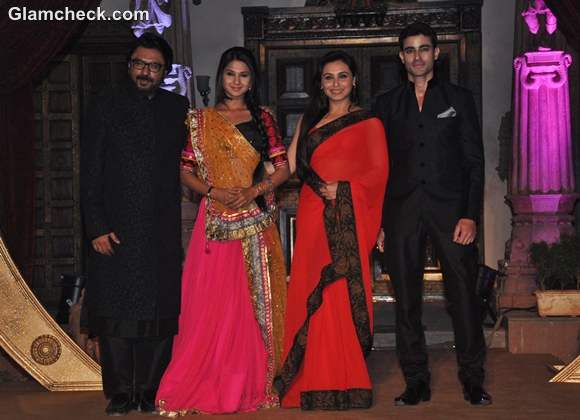 Rani Mukherji Launches Sanjay Leela Bhansali's tv show 'Saraswatichandra'
Saraswatichandra is a TV adaptation of the iconic Gujrati novel of the same name. It is, of course, a love story, which explains why Bhansali chose February 14 for the press meet.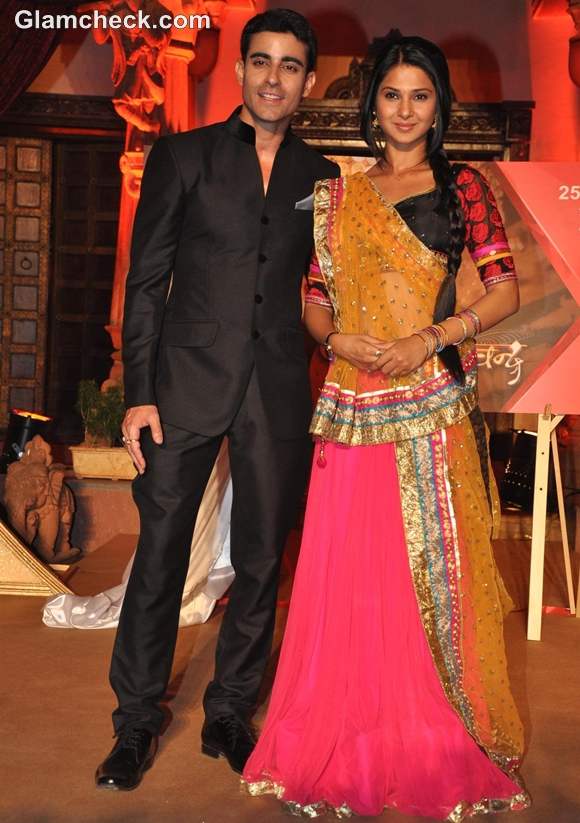 Jennifer Winget and Gautam Rode 'Saraswatichandra'
He is quite excited about the show himself, commenting that he and his team have been working on it for one year and he is thrilled to finally be making something for TV.
Rani unveiled the posters for the show and then posed for photos with Bhansali and the main cast. Her attire for the event was quite appropriate on many fronts.
Her Look
Be My Traditional Valentine
What she wore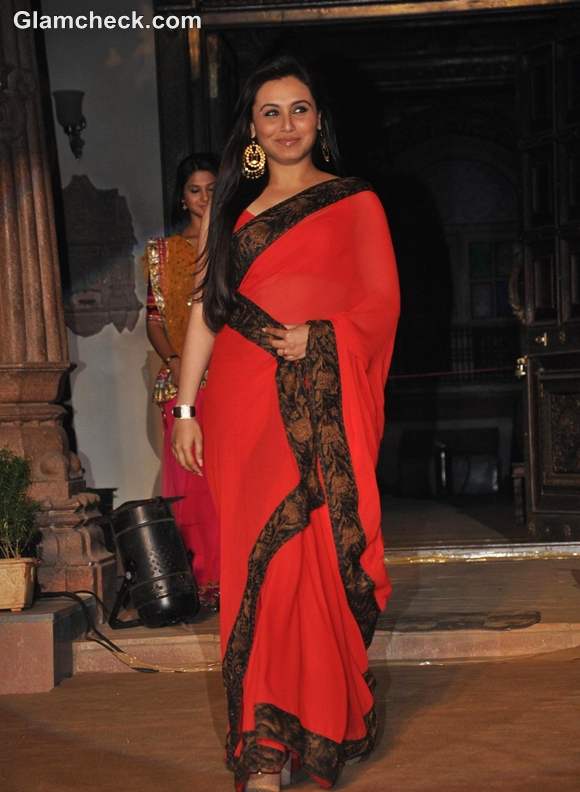 Rani Mukherji in red sari at Saraswatichandra launch
Keeping with the theme of the day of love as well as the nature of the show she was launching, Rani wore a deep red sari with a printed black border and a sleeveless plain red blouse. She accessorised with huge circular earrings which added oodles of drama and pizzazz to her look.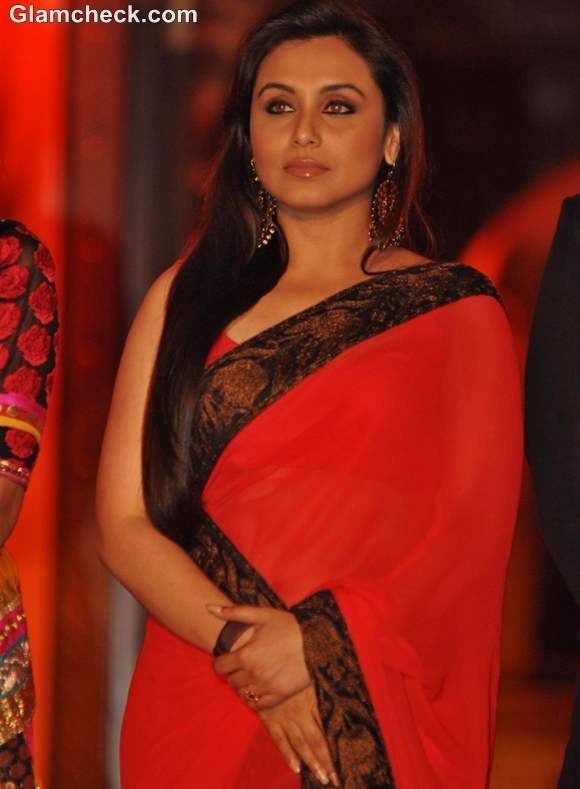 Rani Mukherji Launches Sanjay Leela Bhansali's Saraswatichandra
Her long brown hair was left loose, swept over one shoulder with tendrils snaking their way over the other. A glossy lippie and darkly-lined peepers provided the finishing touches.
Also present at the launch were lead actors Jennifer Winget and Gautam Rode. FYI, other stars on the show include Chetan Pandit and Monica Bedi. Gautam was dressed in all black for the big day while his co-star took the resplendent route in a pink and yellow ghagra choli.
You can catch Saraswatichandra Monday to Friday on STAR PLUS at 7:30 pm.
IANS