Before the summer gets here full-on, it's a good idea to prepare some chic outfits for days when it gets so hot that your brains don't work. Summer styles are usually low-maintenance and the season is the best time to experiment and revamp your look. You can mix classic colors with your own summer style preferences and throw in a bit of an interesting trend if you like.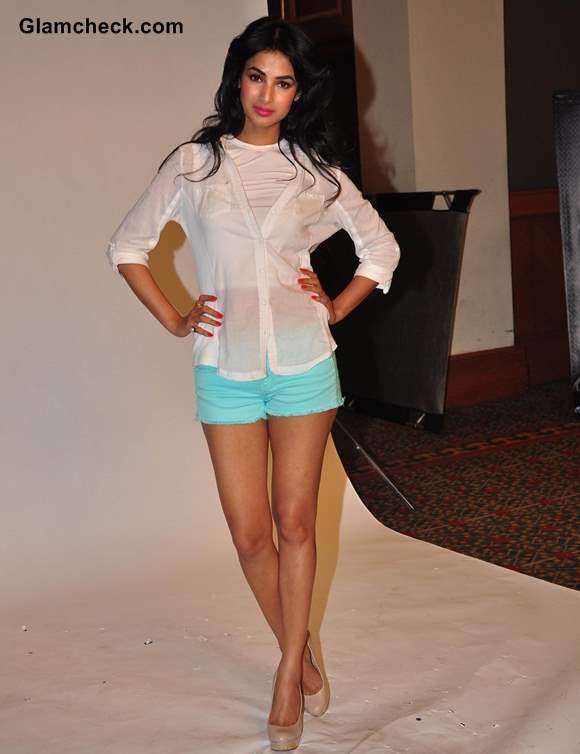 Sonal Chauhan 2013 Summer Look
Very similar to what the sweet-faced but sexy Sonal Chauhan was wearing as she promoted her upcoming film 3G-2013 with a special Dabboo Ratnani photoshoot at Hotel JW Marriott in Juhu, Mumbai, India on March 13.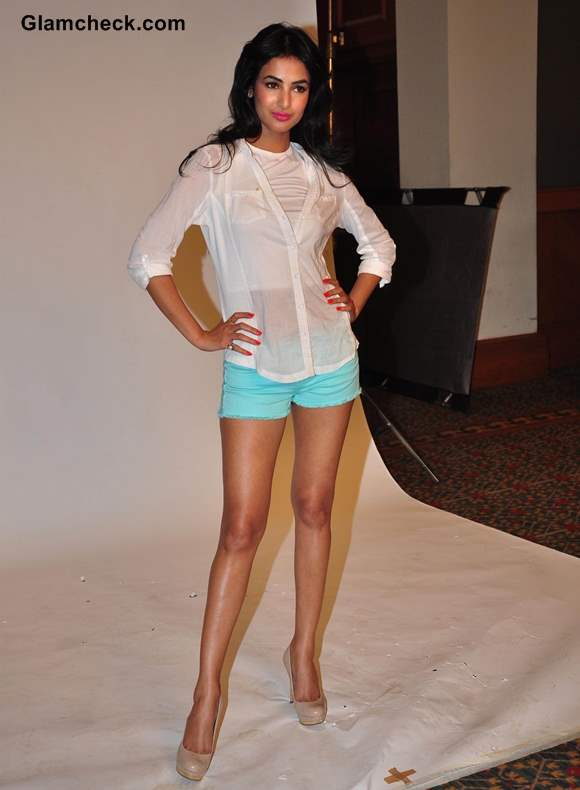 Sonal Chauhan Cool Summer Look in shorts
Sonal put together a look that borrowed from several summer essentials. The base was a pair of light blue shorts and a cropped sleeveless white tee. Very youthful and undoubtedly helpful in staving off the heat.
She added a bit of coverage with a full-sleeve sheer white shirt, layering style-wise and being practical health-wise. After all, you don't want to walk around in the peak of summer with too little on either, right?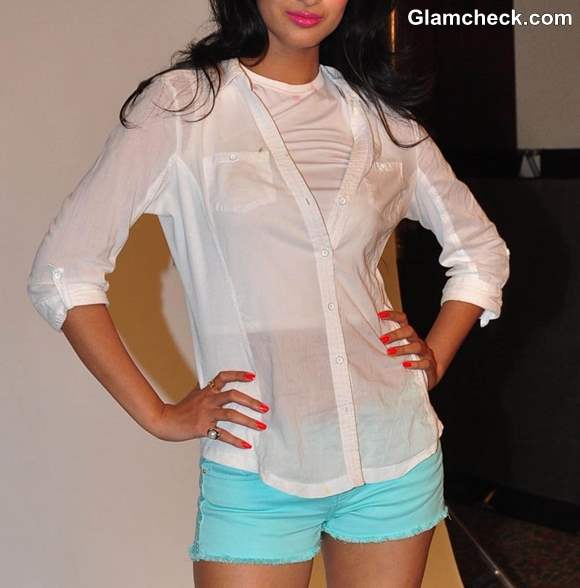 Sonal Chauhan 2013 cool Summer Look
In the eye of the press you can't cut out on glam and her nude pumps brought exactly that to the party. Jewellery would not really have suited this look so style-savvy Sonal limited her bling to a pair of stud earrings and a couple of finger rings.
Neon orange nails and bubblegum pink lipstick made for delightful pops of color, not to mention that both shades are quite high on the trend scale. Her naturally wavy locks provided the final touch to her ensemble.
Sonal's look is everything a summer look should be – bright, young, easy on the eyes, comfortable and very, very chic.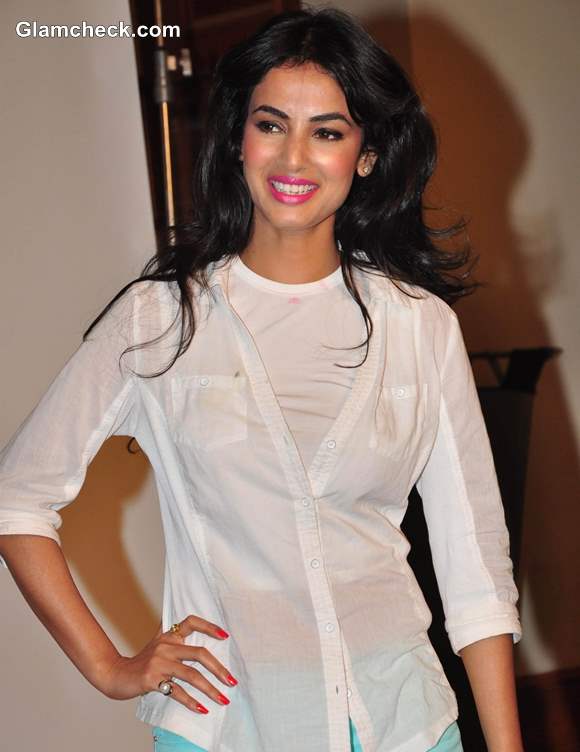 Style Inspiration – Sonal Chauhan Cool Summer Look
Emulating her look should not be hard at all – shorts and heels, tee shirt and minimal jewellery. But let her ensemble inspire many other summer looks too – plenty of white, touches of preppy color on your lips, nails and perhaps with your shoes or a scarf tied around your head too.
Your makeup should be like your jewellery – distinctive but minimal. And relaxed hairstyles will go with your day and night looks.
Indian Photo Agency