Bollywood actress Jacqueline Fernandez unveiled PETA's new campaign – Fashion for Paws! – at the Lakme Fashion Week Summer/Resort 2013 in Mumbai, India on March 25. The fashionista urged people to adopt desi dogs that fill the pounds of the country instead of going for imported breeds. The event provided a far-reaching platform for the message, but her ensemble for the day will definitely play its part too.
Her look
Cute!
What she wore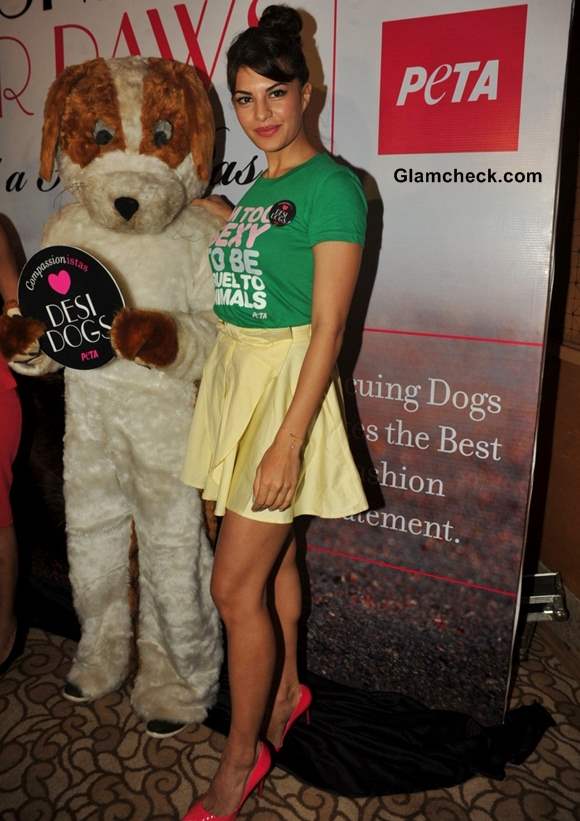 Jacqueline Fernandes at PETA Campaign
Jacqueline has a rather womanly fashion sense, which is great because she has a mature look about her. However, something cutesy and fun once in awhile wouldn't be completely amiss. We love what she wore at this event precisely because of that.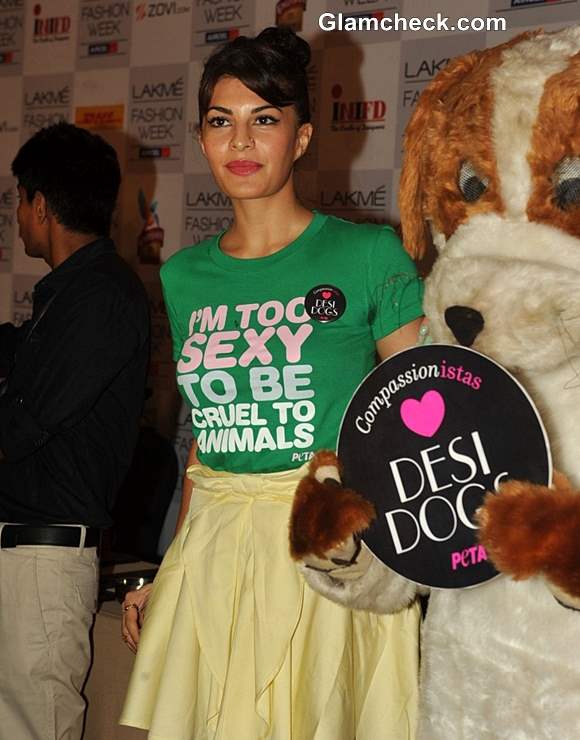 Jacqueline Fernandes Shows off Animal-Friendly Side at PETA Campaign
The Sri Lankan beauty looked adorable in a green T-shirt tucked into a short buttercup yellow pleated skirt. The shirt proclaimed 'I'm too sexy to be cruel to animals' and also sported a campaign brooch.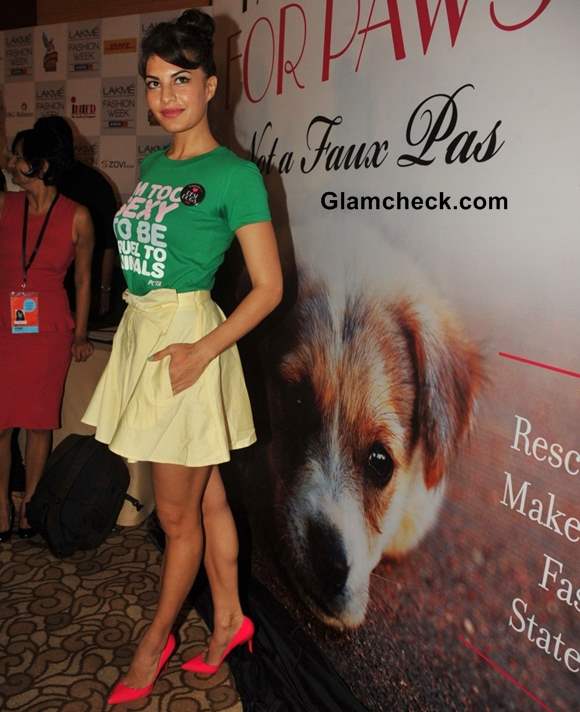 Jacqueline Fernandes in skirt at PETA Campaign
Fuchsia pumps and a diamond stud earring accessorized the look.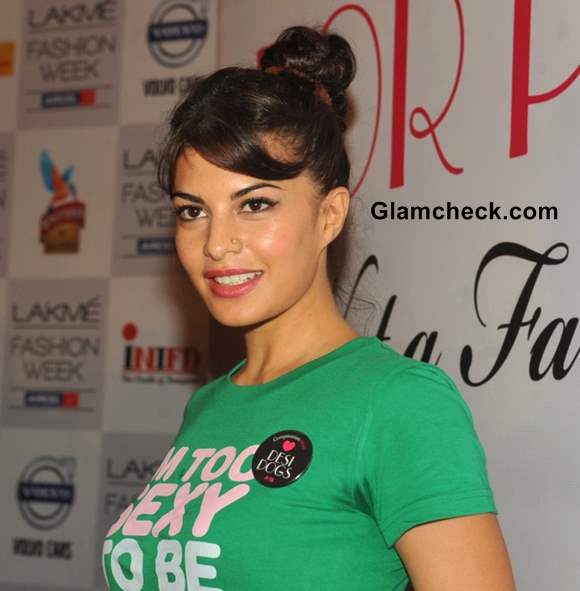 Jacqueline Fernandes 2013 hairstyle
Now more than the ensemble, we love her styling for this look. Love, love, love the hair! It was just taken up on her head and twisted into a bun, held in place by a regular brown scrunchy.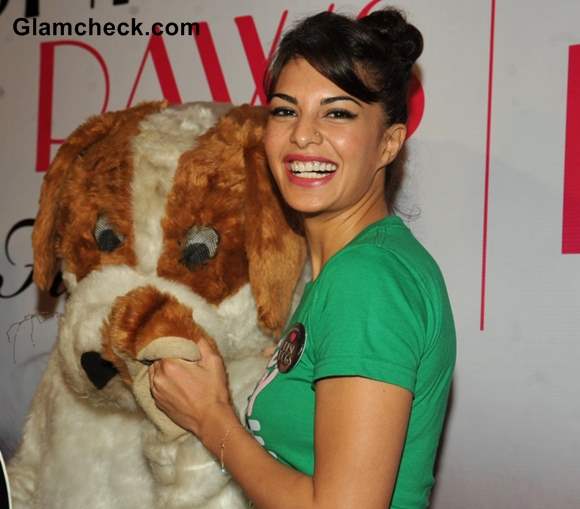 Jacqueline Fernandes 2013
A very light, summery, practical and hassle-free hairdo. Her cheeks and lips boasted only the barest of pink to betray the use of makeup – which gave her a fresh, youthful vibe. It was balanced out by slightly dramatic eyes – mascarraed and gently-lined with a hint of a cat's eye swipe.
IANS