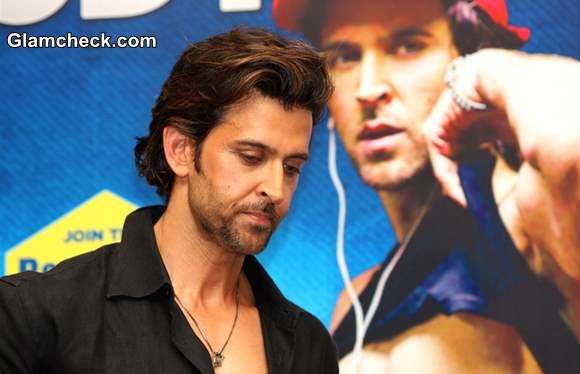 Bollywood actor Hrithik Roshan unveiled a new fitness book at Hotel JW Marriott in Juhu, Mumbai on May 8th. Titled "Guide To Your Best Body", the book is written by Hrithik's very own trainer Kris Gethin.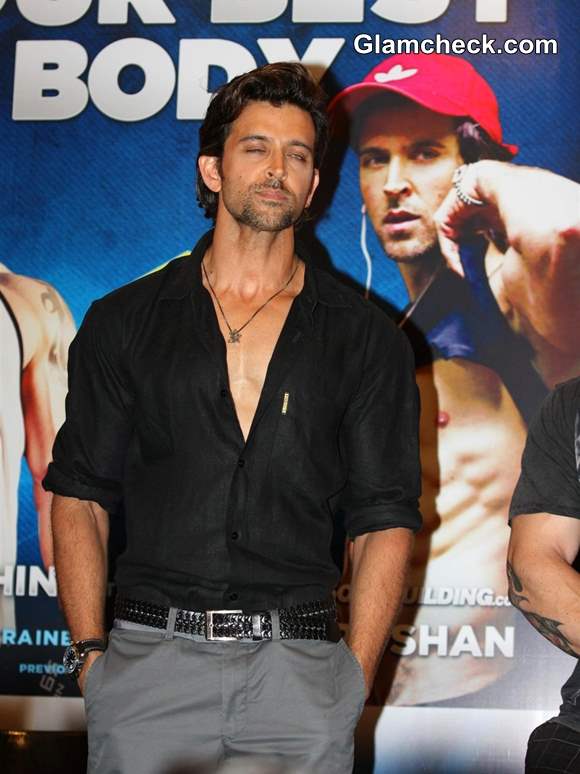 Hrithik Roshan at "Guide to Your Best Body" Book Launch
Hrithik went with a semi-casual look that was sooooo sexy precisely because he looked like he wasn't even trying. He wore grey pants, a black full-sleeved shirt unbuttoned to the chest, a black belt and black watch. His hair was styled in its famous curls; that paired with an unshaven look just sky-rocketed his oomph factor. We're surprised there weren't any thuds from girls fainting in the audience.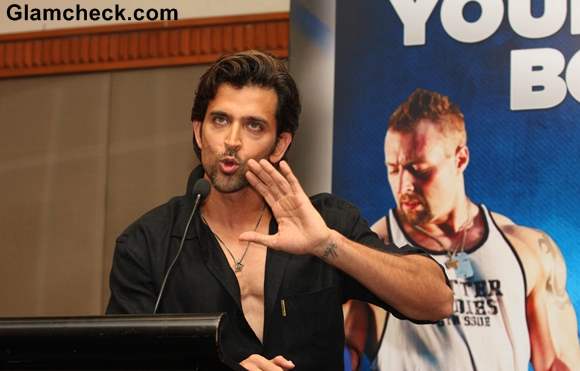 Hrithik Roshan Launches "Guide to Your Best Body" Book
The actor talked about his training regime but also discussed his latest action film Krrish 3. He revealed that this time he had done a lot more stunts in the film and was really looking forward to audience reactions.
Of course, Hrithik had to build his body up for the part, guided by Kris. You just need to look at Hrithik's drool-worthy hot bod to know that this Kris fellow totally knows what he's talking about. Hrithik admitted that even he doesn't think anyone in Bollywood has a better body than him. Boy, do we agree with him on that one! 
IANS