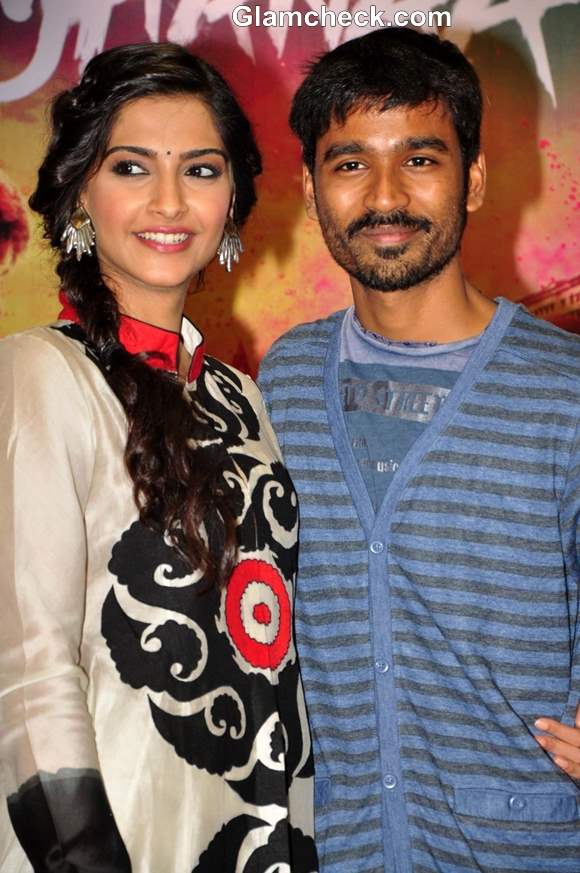 Bollywood actress Sonam Kapoor and Tamil film actor Dhanush attended yet another press conference for their upcoming romance film "Raanjhanaa" in Mumbai, India on June 21.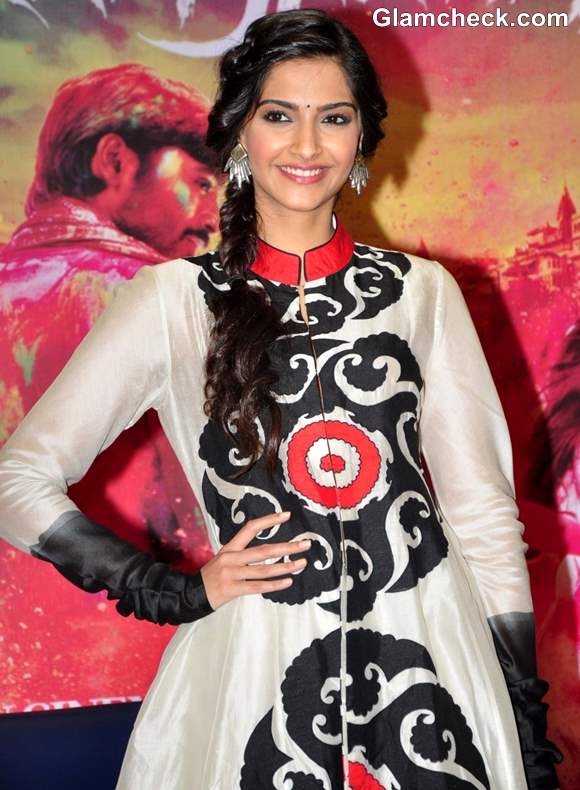 Sonam Kapoor 2013
Her look
Sweetly traditional
What she wore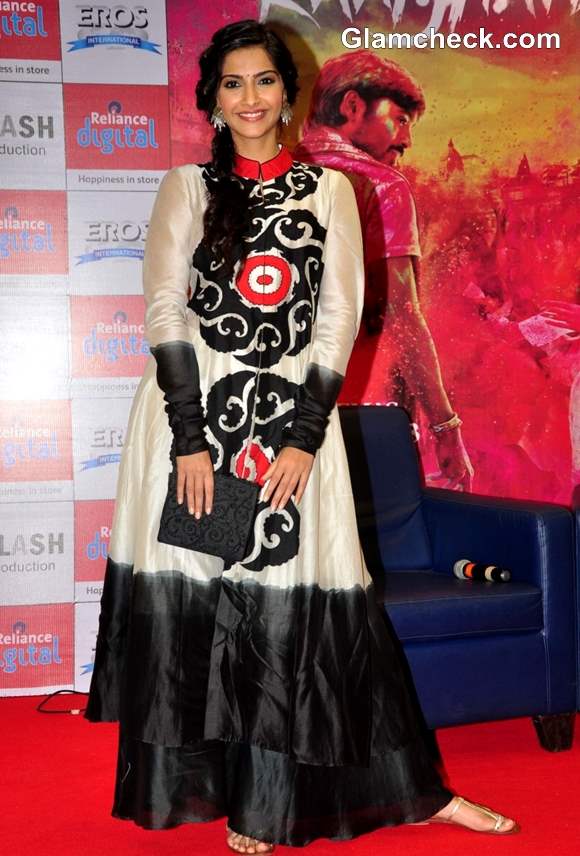 Sonam Kapoor in Anarkali suit at 'Raanjhanaa' Mumbai Press Meet
Sonam wore a really pretty anarkali outfit – a bold black and red design against a beige backdrop. It was all black from the knee down which gave it quite the imperial feel.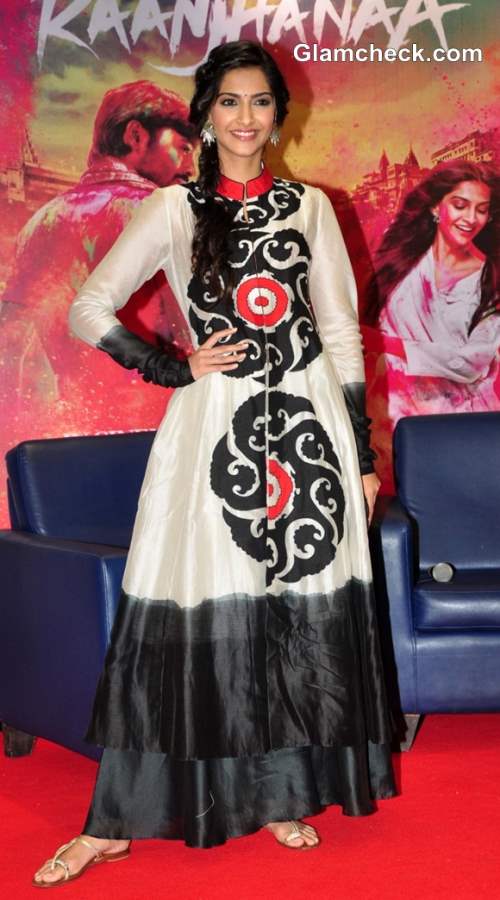 Sonam Kapoor's Anarkali suit at 'Raanjhanaa' Mumbai Press Meet
Full-sleeved and high-necked, the attire was accessorised with a black clutch purse, flat silver sandals and gorgeous statement earrings in silver.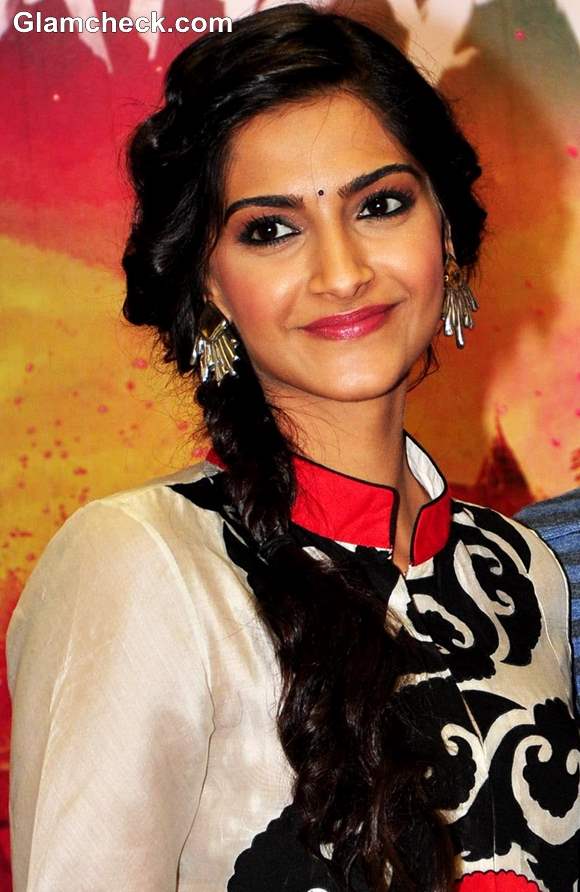 Sonam Kapoor side braid hairstyle 2013
We love her girl-next-door styling of the look – a tiny black bindi, glossy lips, darkly-lined eyes and a side braid, all of which reflected that sweet-girl persona that she always exudes no matter how glamorous her clothes.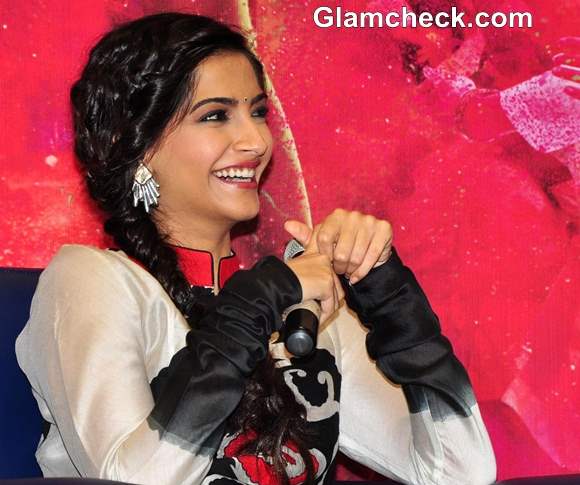 Sonam Kapoor hairstyle 2013
The look gave off a surprisingly sassy vibe for so modest and traditional an ensemble. Or maybe it was the twinkle in her eye that made it seem that way.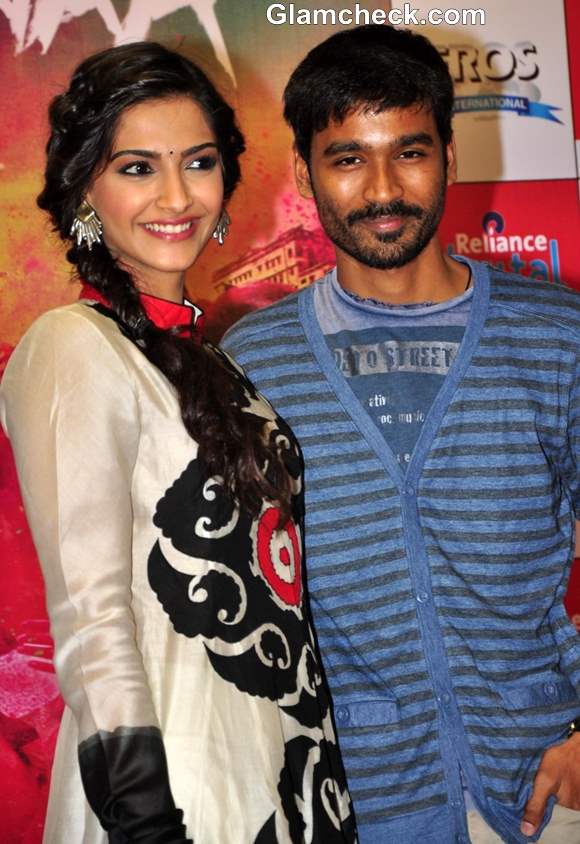 Sonam Kapoor with Dhanush in 'Raanjhanaa'
Indian Photo Agency, IANS