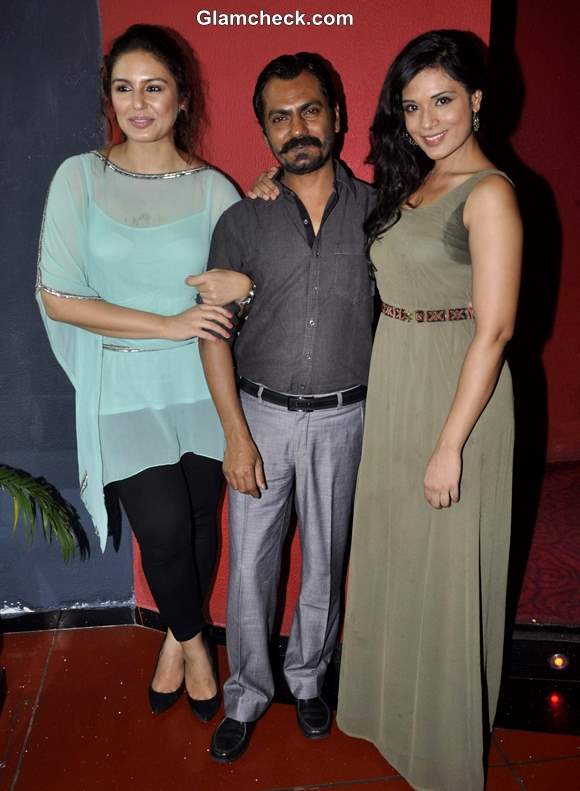 Bollywood actors Nawazuddin Siddiqui, Huma Qureshi and Richa Chadda unveiled "Shorts" in Mumbai on June 24. It is a compilation of films by five different directors including Shlok Sharma, Neeraj Ghaywan, Gitanjali Rao, Anubhati Kashyap and Vasan Bala.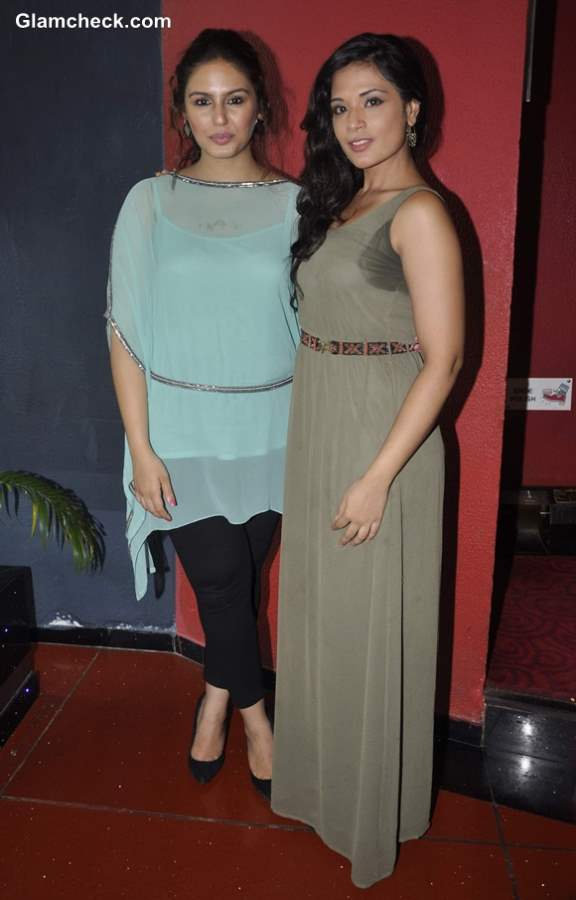 Huma Qureshi & Richa Chadda at 'SHORTS'Unveiling
Nawazuddin, Huma and Richa – who have previously starred in the hit film Gangs of Wasseypur – star in Shorts which is co-produced by Anurag Kashyap who was also at the event.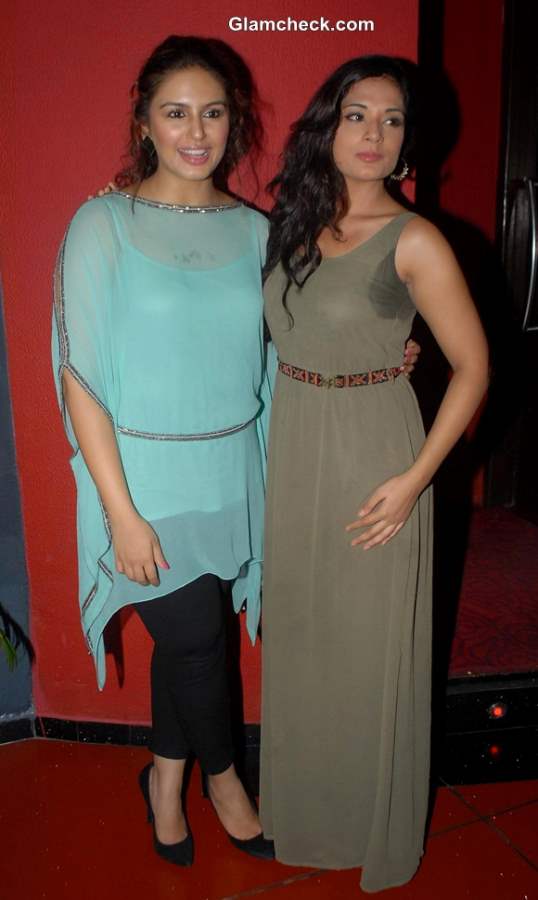 Huma Qureshi & Richa Chadda at 'SHORTS' Unveiling
Richa sported sleeveless olive green-grey maxi with a belt which would have stolen the show if it hadn't been for the very obvious sweat stains on her armpits. But that's not why Huma was in the limelight instead. The latter's outfit was more lively and a welcome pop of color in the dreary monsoon.
Her look
Casual
What she wore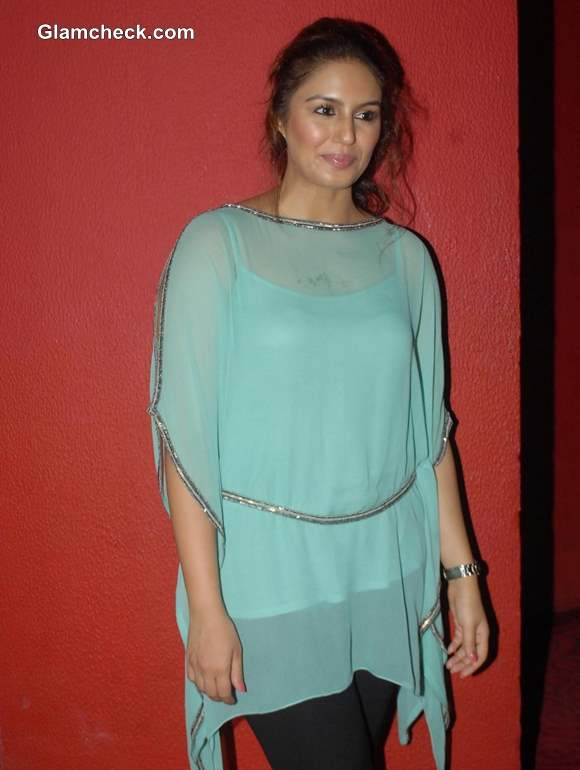 Huma Qureshi at 'SHORTS' Unveiling
Huma paired a turquoise kaftan top with black leggings. The blouse had very pretty silver accents which gave her ensemble a slightly more glam look.
She accessorized with nothing more than black pointy pumps, and that straightforward, no-nonsense feel works perfectly for this ensemble.
Huma Qureshi 2013 'SHORTS' Unveiling
Her styling of the look wasn't far behind. Her eyes were defined by liner and a little mascara, her plump lips emphasised by a natural pink lippie and her blush was just the right shade to impart a healthy glow. She styled her curly locks in a relaxed low updo so that the texture was quite apparent and gave her a vibe of effortless beauty. 
IANS