It's just a couple of weeks before the film "Shudh Desi Romance" hits theatres so the cast is kept on its  toes day after day with a number of promotional duties, often two on the same day. Well, they sure aren't complaining. Far from it. Bollywood actors Sushant Singh Rajput, Parineeti Chopra and newcomer to the industry Vaani Kapoor seem to be having a gala time if their appearance on Comedy Nights with Kapil is anything to go by. They headed to the studios of the show in Mumbai on August 23 to shoot for the episode.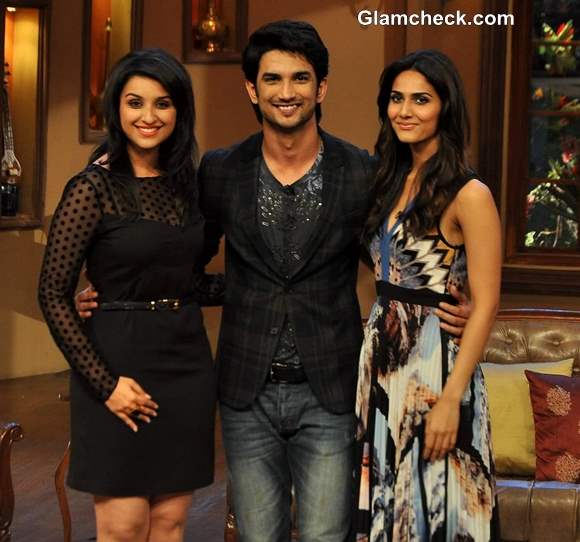 Cast of "Shudh Desi Romance" on Comedy Nights Kapil
The main cast, Sushant and Parineeti, came on first. After chatting with the show's host Kapil for some time and having their legs pulled by his team, Vaani was introduced to the audience as she was escorted on the set by the Kapil. The leg-pulling continued.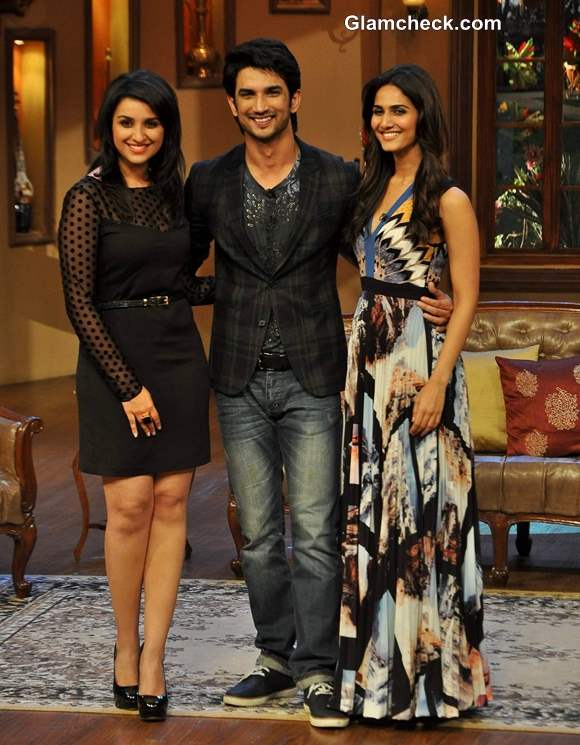 Cast of 'Shudh Desi Romance' on Comedy Nights with Kapil
After some joking, laughing and anecdote-telling (not always in that order), the trio shook a leg to a number from the soundtrack of their upcoming film and the comedy team of the show did not hesitate to join in.
The chemistry between Parineeti and Sushant was evident as the two laughed and danced with each other. It should be interesting to see whether that translates well on-screen too.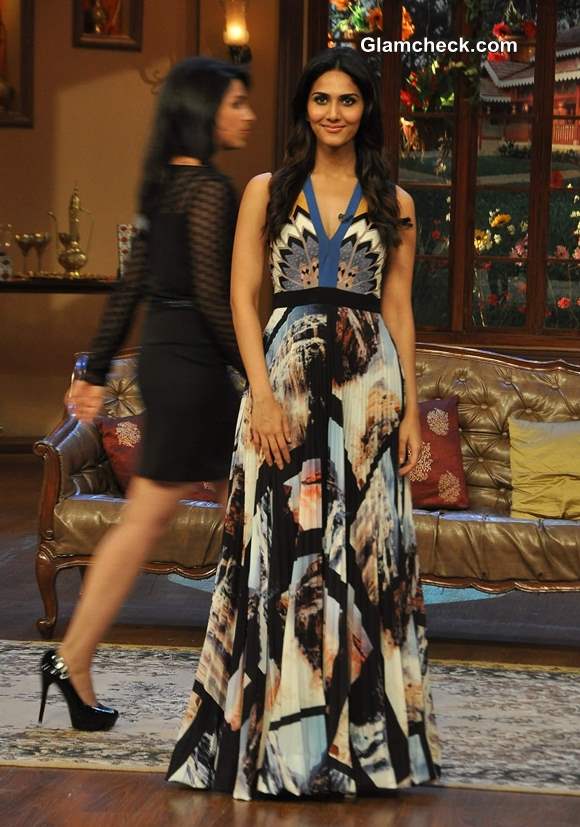 Cast of "Shudh Desi Romance"
Produced by Aditya Chopra and directed by Maneesh Sharma, Shudh Desi Romance is a romantic comedy set in modern day India with its desi values. It premieres on September 6.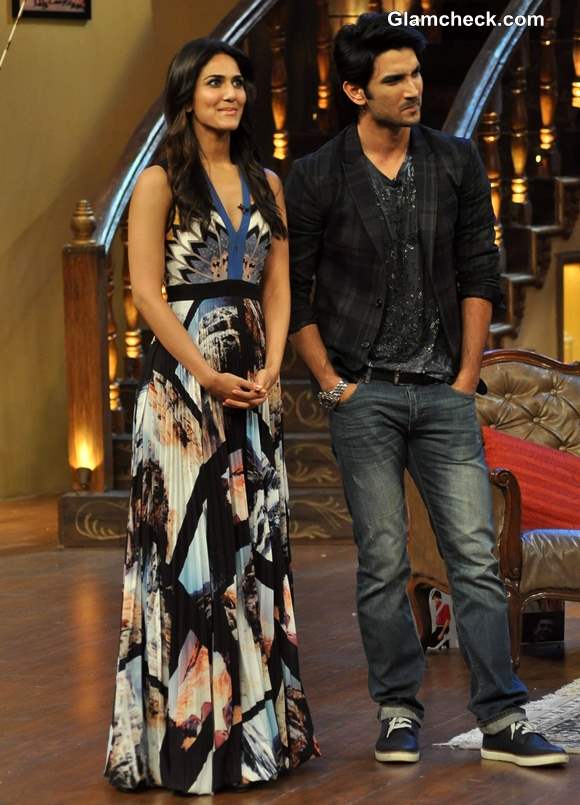 "Shudh Desi Romance"
Image: IANS