The team of the upcoming comedy film "Grand Masti" flew to Gurgaon, Haryana on August 29 to do a few promotions in the city. Bollywood actors Kainaat Arora, Aftab Shivdasani, Manjari Fadnis, Vivek Oberoi, Ritesh Deshmukh and Bruna Abdullah drew in quite the crowd as they attended a press conference at iSkate in Ambience Mall.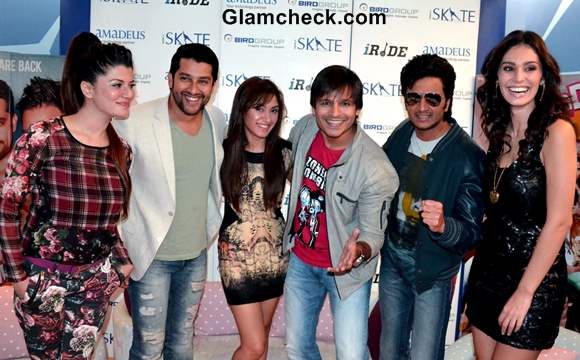 Cast of 'Grand Masti' Walk the Ramp in Gurgaon
Directed by Indra Kumar who also produces it along with Ashok Thakeria, the film is a sequel to the hit comedy of 2004 'Masti'. Vevek, Aftab and Riteish play the role of three married men who visit their alumni for a reunion, only to get into trouble that could end up fatal for all of them.
The cast was met with enthusiasm by a young crowd that had gathered at the mall long before their arrival. There was a short Q&A followed by a photoshoot. They then signed autographs on skates for a few lucky fans.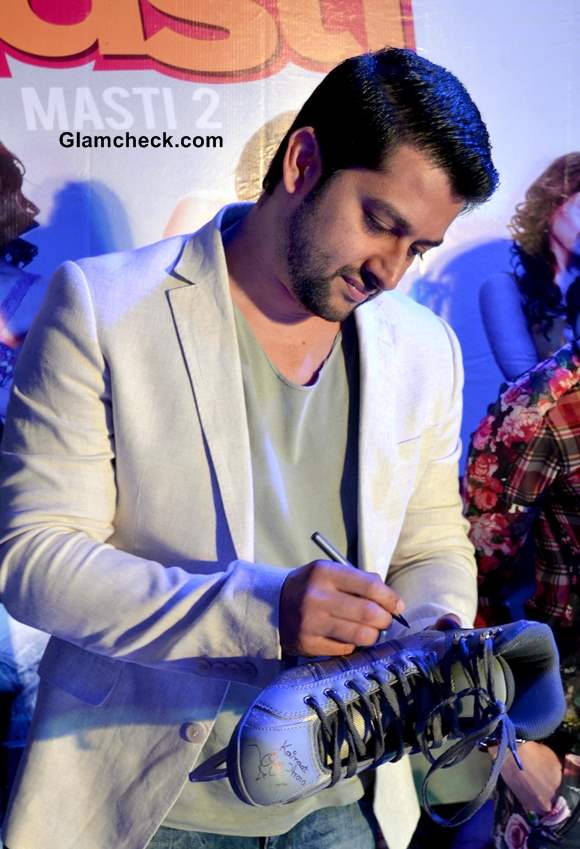 Aftab Shivdasani Grand Masti Movie 2013
The cast also participated in a Reliance Fashion Show at the mall during their trip to Gurgaon, walking the ramp in outfits from the new collection 'Intribe' which featured a variety of denims, floral-themed tops and ensembles bursting with color and shimmer in keeping with international trends. Kainat, who was one of the show-stoppers on the runway, commented that he loved what he was wearing and felt ready to party in it.
Grand Masti is not exactly PG 13. The adult comedy will feature sexual themes so best leave your kids or younger siblings at home when you go to see this one. VIvek touched upon the theme of the film at the press conference stating that this was not a story for kids but for the kids' fathers. Check it out for yourself on September 13th.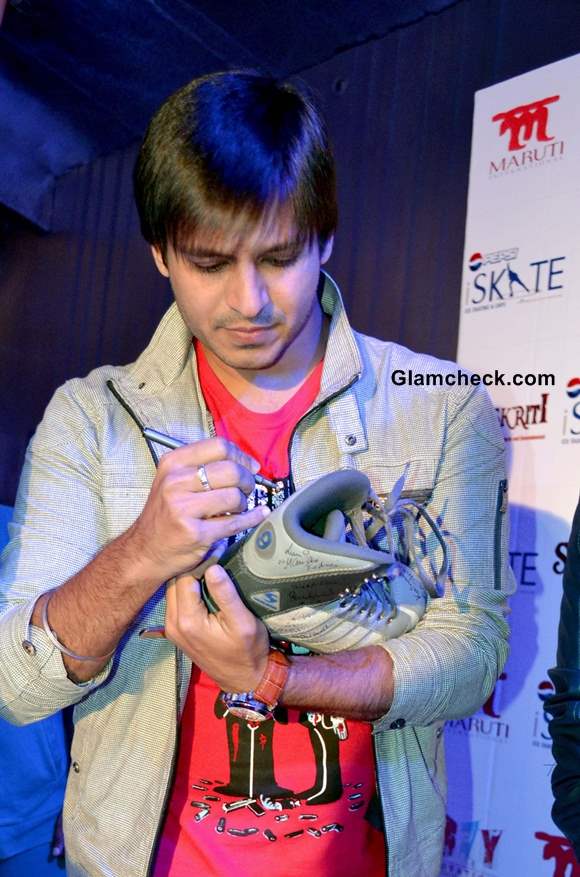 Vivek oberoi Grand Masti Movie 2013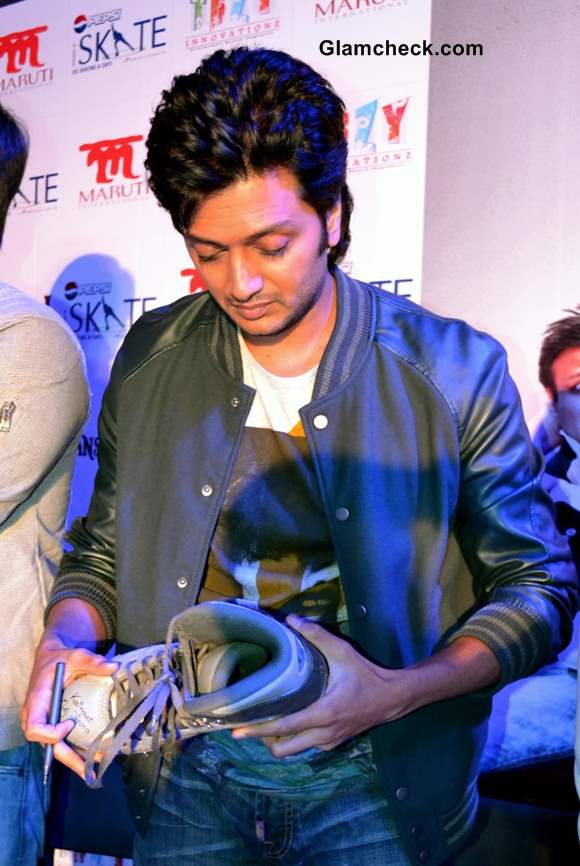 Ritesh Deshmukh Grand Masti Movie 2013
Image: IANS