Bollywood actress Parineeti Chopra paid tribute to veteran actress Madhubala at a fashion show held in the memory of late film-maker Yash Chopra at the Yash Raj Film Studios in Mumbai, India on September 27, 2013.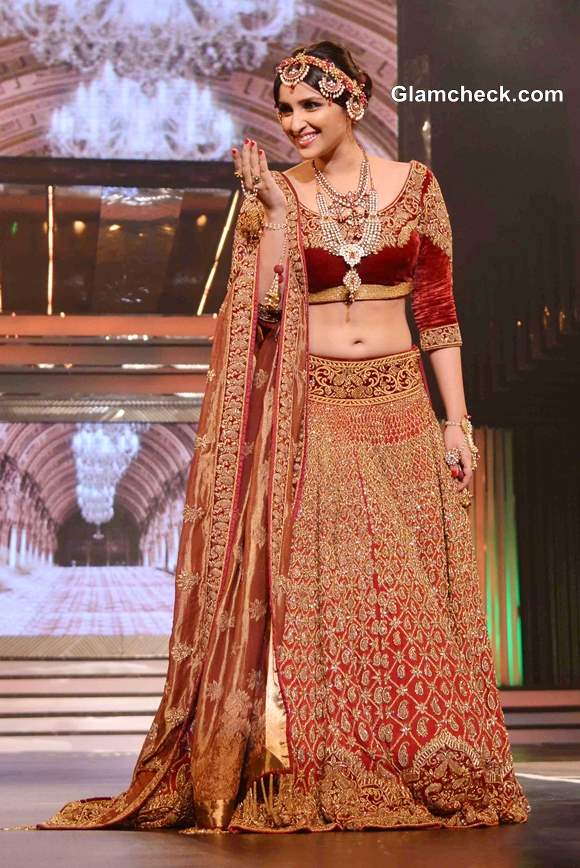 Parineeti Chopra Gorgeous in Lehenga at Yash Chopra Fashion Show
Parineeti wore one of the most lovely outfits on the ramp that day, a gorgeous red lehenga choli with ornate gold embroidery along the entire length of the lehenga giving it a very rich feel.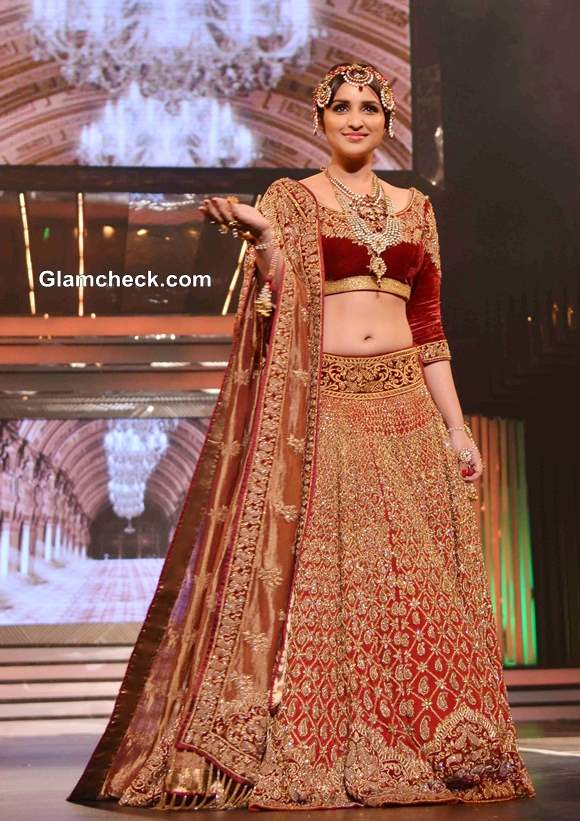 Parineeti Chopra in Lehenga 2013
Her velvet choli had similar embroidery but only on the neckline and upper arms.
She seemed to be channelling a princess bride of her accessories are anything to go by, particularly the elaborate hair ornament that sat like a low crown around her head.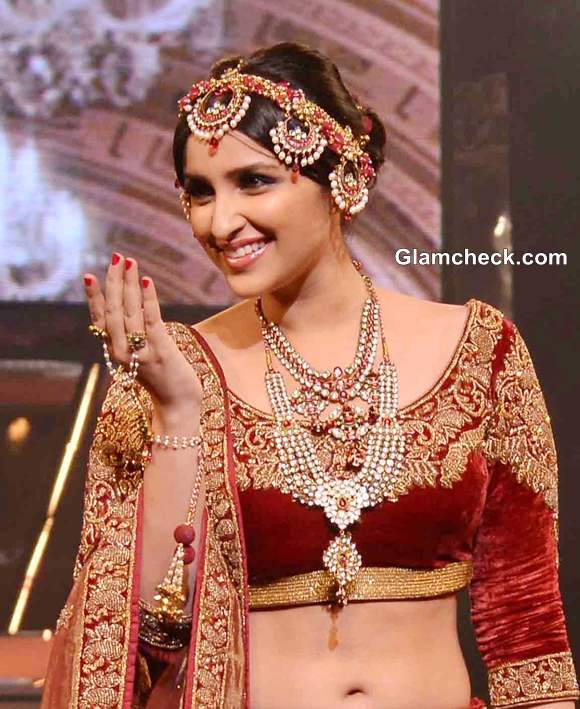 Parineeti Chopra 2013 in Lehenga at Yash Chopra Fashion Show
The rest of her jewellery was fashioned pre-dominantly from pearls.
Parineeti looked resplendent and although she walked the ramp with many actresses who are far more experienced than she, she still managed to hold her own. We think largely in part to the fabulous outfit designed by Anjali Dongre and Parinita Saluja for Diva'ni.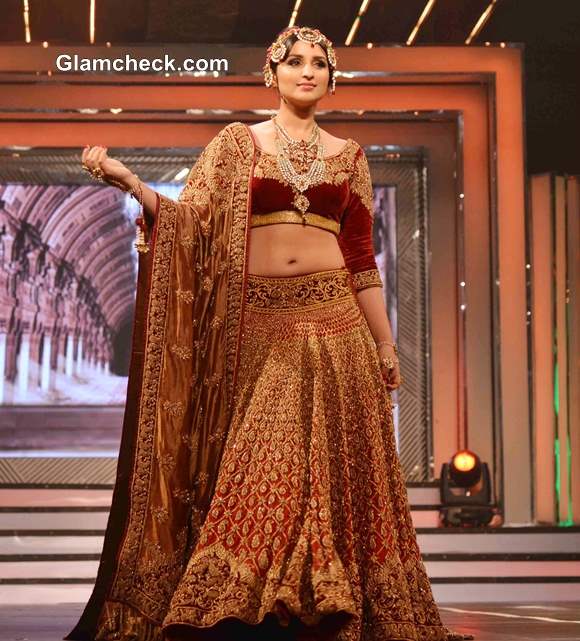 Parineeti Chopra in Lehenga at Yash Chopra Fashion Show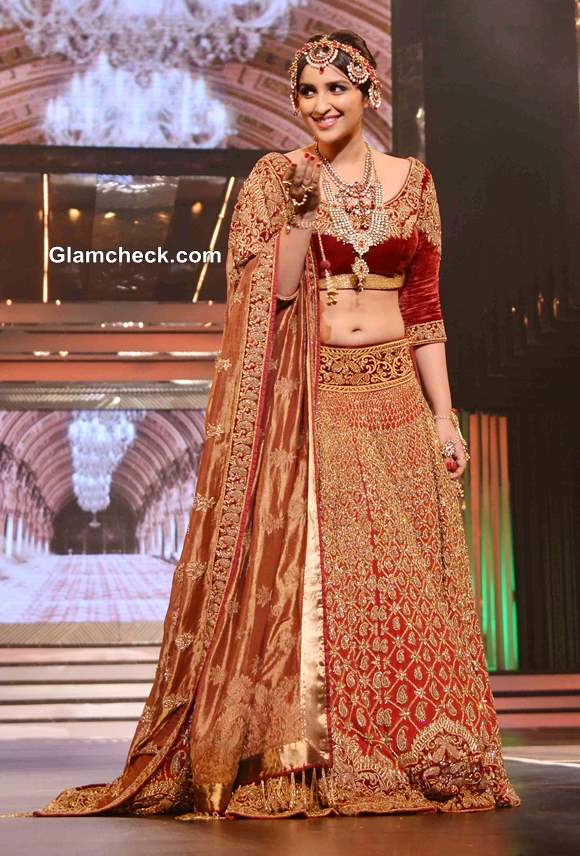 Parineeti Chopra in Red Lehenga at Yash Chopra Fashion Show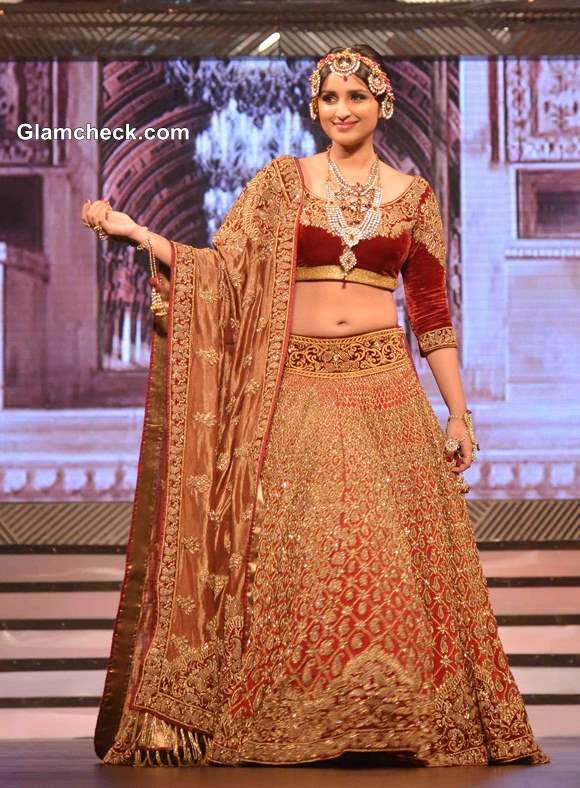 Parineeti Chopra in Lehenga at Yash Chopra Fashion Show Pictures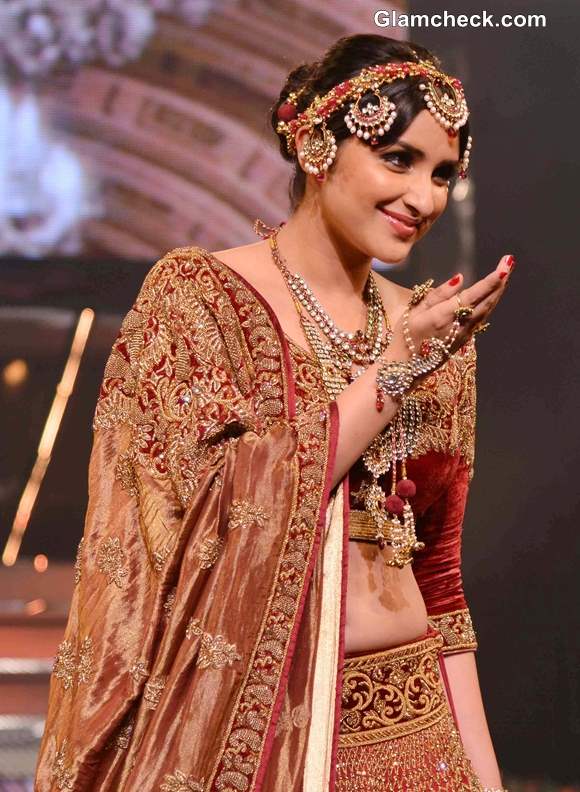 Parineeti Chopra 2013 pictures at Yash Chopra Fashion Show
Solaris Images