Bollywood actor Shilpa Shetty has always been one of the most striking beauties in the industry. Her natural poise and grace were evident as she walked the runway during the 1st Bullion and Jewellery awards on the occasion of 65th Foundation Day of Bombay Bullion Association in Mumbai, India on October 5, 2013.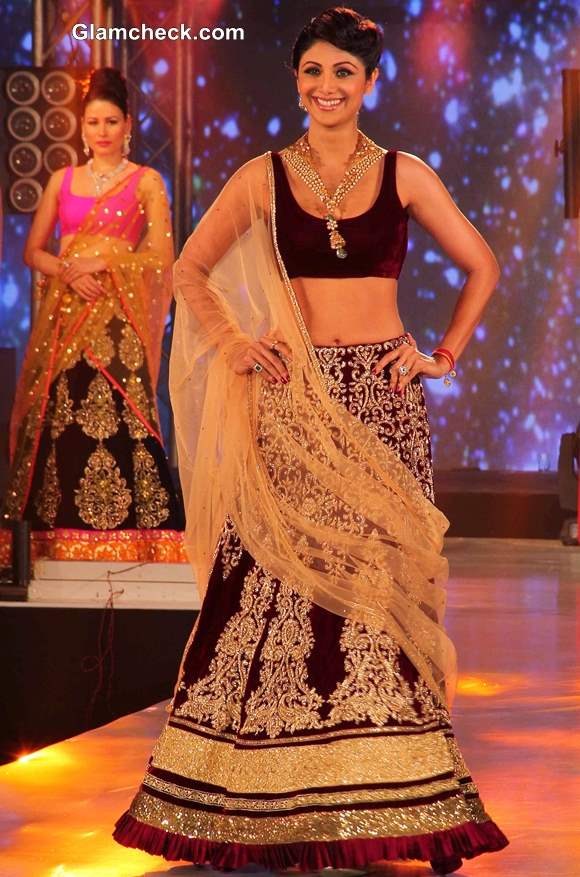 Shilpa Shetty in Maroon Lehenga at 2013 IBBS Fashion Show
The outfit the designers chose for Shilpa was incredible on her. She wore a plain, sleeveless low-cut velvet maroon blouse with a very sexy low-cut back. The clasp was bejewelled with gold which painted a glamorous picture against her mostly bare back.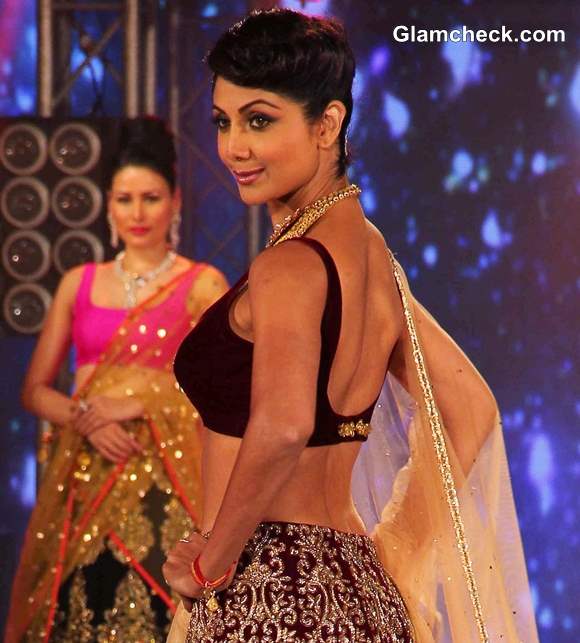 Shilpa Shetty in Lehenga at 2013 IBBS Fashion Show
The top looked phenomenal against a heavily-embellished lehenga with bands of gold on the hemline. The rich bottoms sat beautifully on her hips, the patterns of the gold embroidery swishing mesmerizingly as she sashayed down the ramp. A gold net dupatta added an extra dose of glamour to the outfit.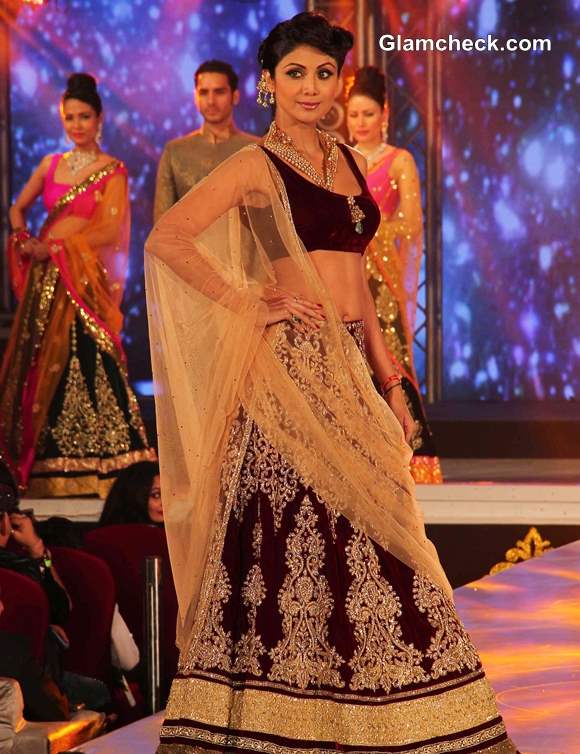 Shilpa Shetty 2013 IBBS Fashion Show Pictures
The ensemble was accessorized with a statement gold necklace, a couple of cocktail rings and gold heels.
Shilpa's hair was teased into an updo, creating a sleek, clean silhouette that suited the contrasting grandeur of her outfit. A glossy pink lippie and smokey eyes completed her look.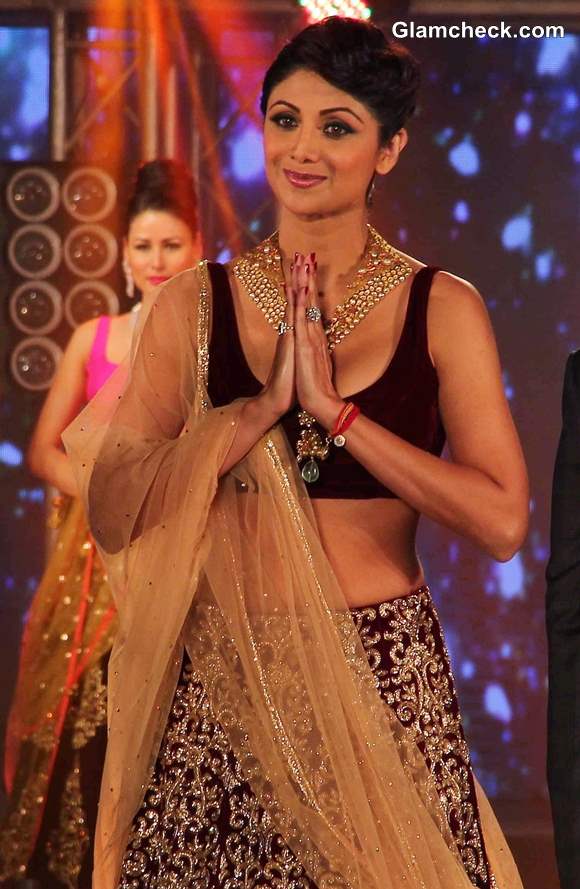 Shilpa Shetty at 2013 IBBS Fashion Show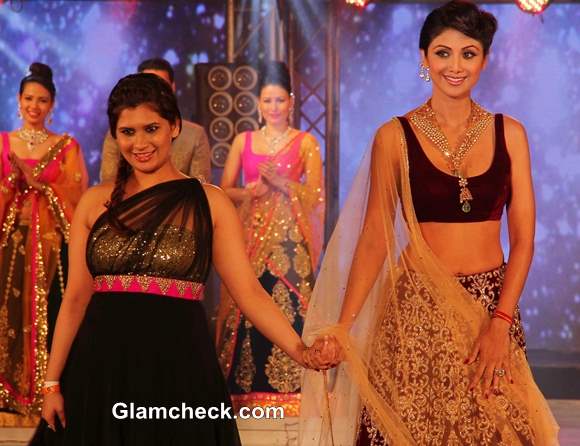 Shilpa Shetty walks the ramp at 2013 IBBS Fashion Show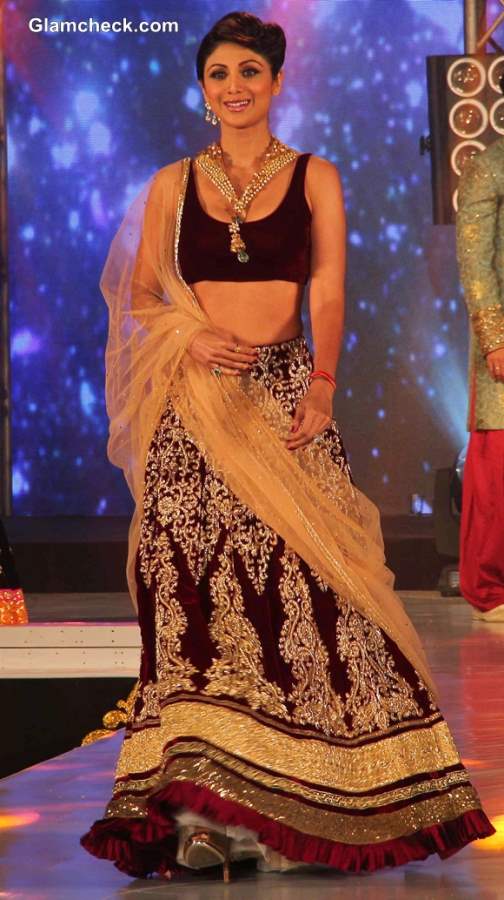 Shilpa Shetty Walks the Ramp in Maroon Lehenga at IBBS Fashion Show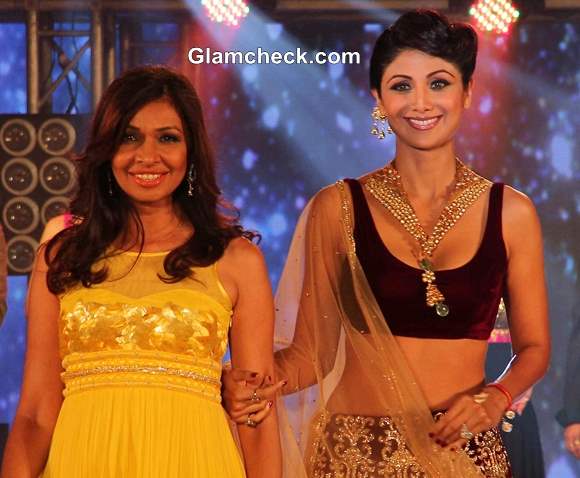 Shilpa Shetty  IBBS Fashion Show  2013 pictures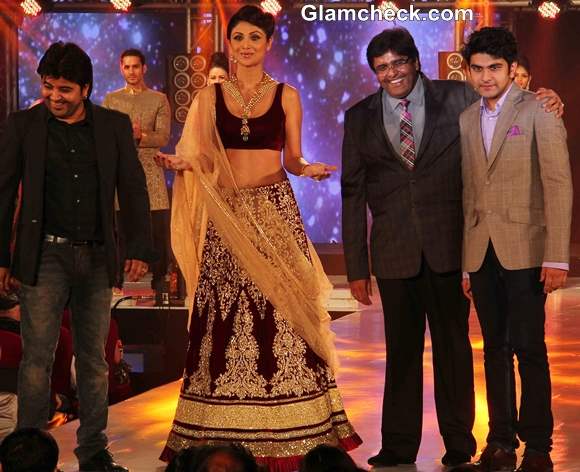 Shilpa Shetty pictures at IBBS Fashion Show  2013
Solaris Images