It was another big-time Taiwan Excellence Campaign 2013 event and Bollywood actress and brand ambasssador Malaika Arora Khan was at the promotions yet again at the Hotel Taj Palace in New Delhi, India on October 24, 2013. The event was sponsored by Acer this time around.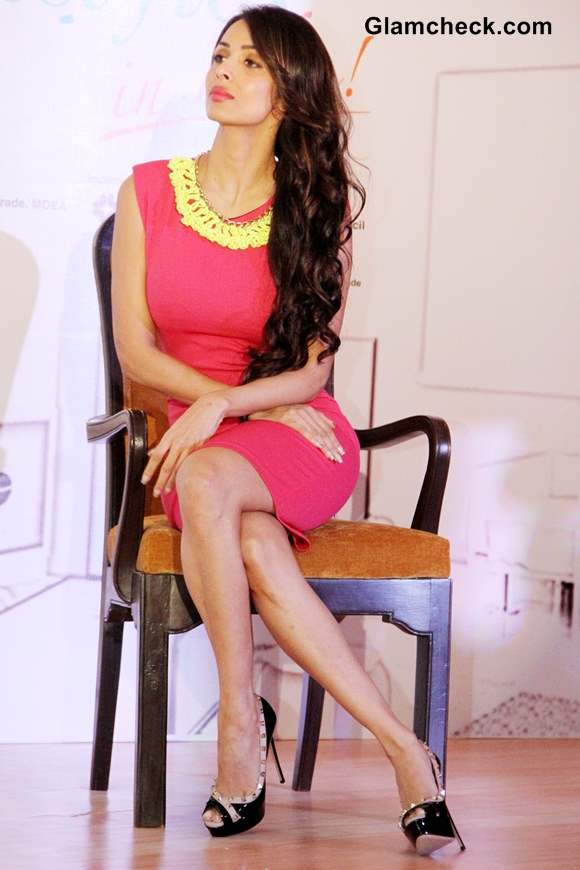 Malaika Arora Khan in Pink Sheath Dress at Taiwan Excellence Campaign 2013
This segment of the Taiwan Excellence campaign showcased new products and the latest innovations from several luxury Taiwanese brands. There will be more such displays in Bangalore, Mumbai and Kolkatta in the weeks to come, reportedly in shopping malls.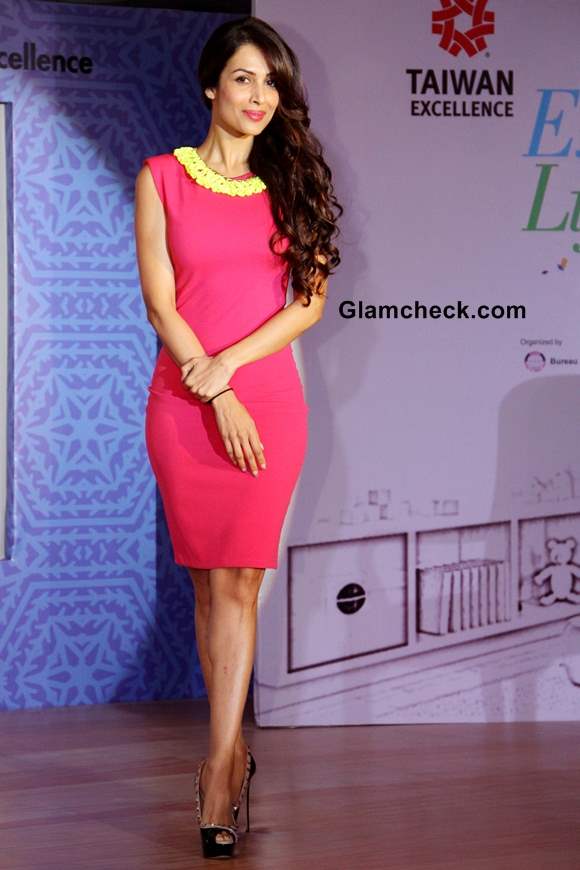 Malaika Arora Khan Pink Sheath Dress at Taiwan Excellence Campaign 2013
You'd never believe on beholding Malaika that she hit the big four-oh this week. Check her out looking at least a decade younger in her sexy avatar for the event.
Outfit and Accessories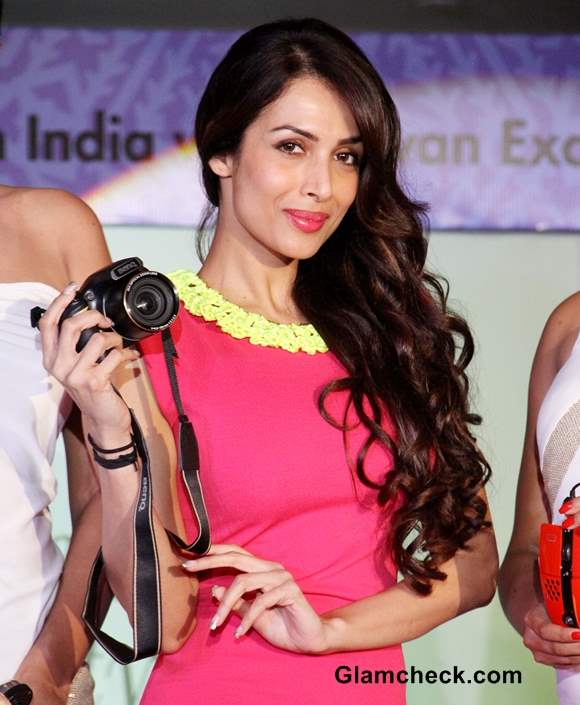 Malaika Arora at Taiwan Excellence Campaign 2013
Malaika stood out amidst models dressed in one-shoulder white dresses thanks to the bold color of her outfit. The Chaiyya Chaiyya item girl wore a lovely sleeveless pink sheath dress that had a detached yellow statement collar. The contrasting colors were vivid and vibrant, infusing her look with a contemporary classiness.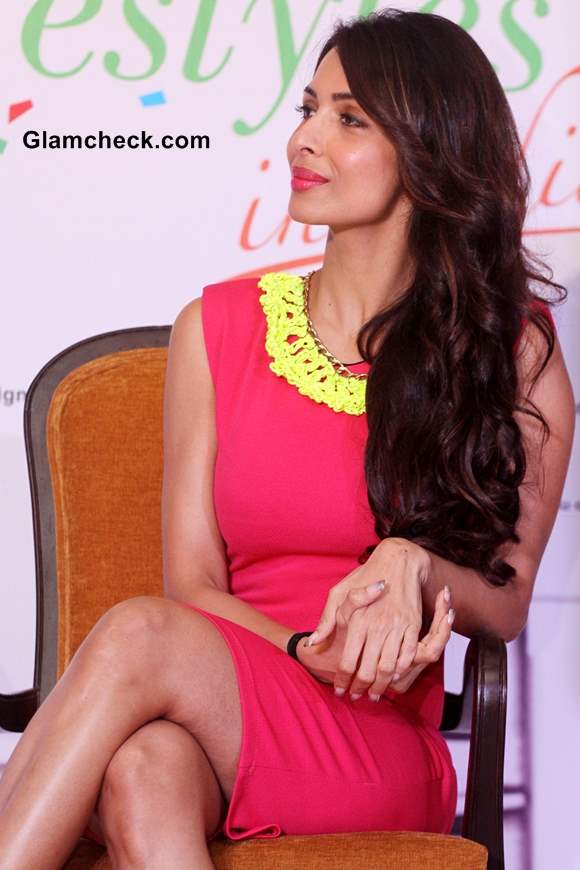 Malaika Arora Khan in Pink Dress at Taiwan Excellence Campaign 2013
She accessorized simply with black peep-toes that featured stud detailing over a border of flesh toned piping.
Hair and Makeup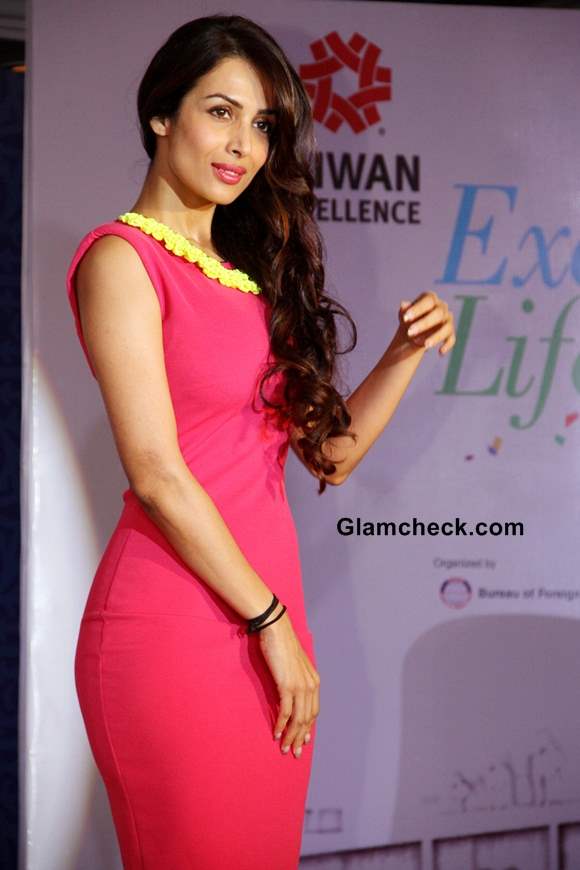 Malaika Arora Khan at Taiwan Excellence Campaign 2013
The focus was her pink lips that perfectly matched the dress, a striking shade that was balanced out by neutral eye makeup. Side-swept noodle curls and a silver-tipped manicure completed the look, the latter easily one of the more enviable elements of this ensemble.
Although she is easily one of the most stunning beauties in Bollywood, Malaika said that she was ready to stop doing item numbers now that she has turned forty. While her fans will be disapoointed to hear that, at least they have her incomparable perfomance in Dabaang's Munni Badnaam Huyi to comfort them. 
Solaris Images