Curly haired actress Kangana Ranaut made a rather pretty picture at a recent event in Delhi which was held to promote her upcoming movie Krrish 3. Incidentally, the super hero movie also stars Bollywood superstar Hrithik Roshan as the protagonist.
We have always been a fan of Ms Ranaut's fashion sensibilities and her carefully styled look at the movie's promotion simply reaffirmed our reason for liking her.
The Clothes: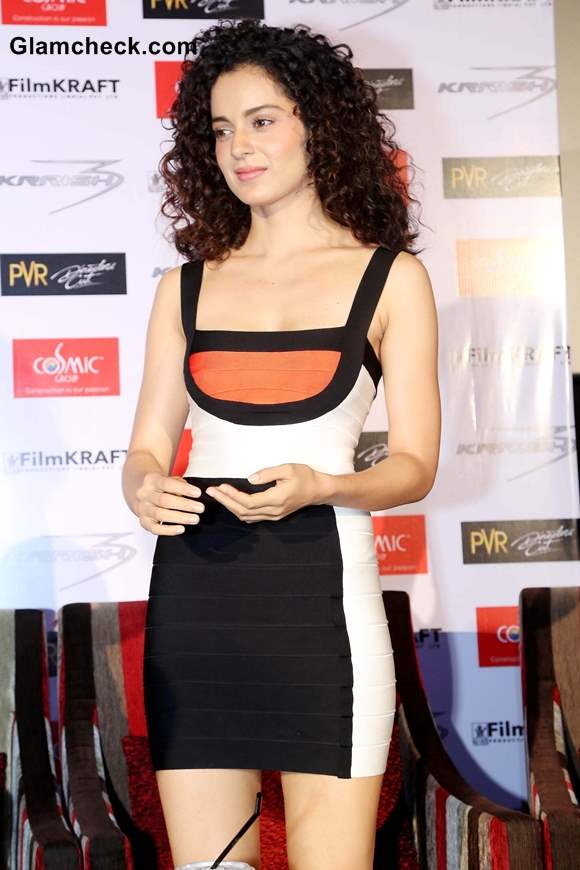 Kangana Ranaut Looks Funky-Chic at Krrish 3 Promotion
The Tanu Weds Manu girl wore a bodycon dress that showed off her killer body. The white, black and orange hued outfit had a funky feel to due to its pattern. The dress felt like a multi-layered number – particularly around the neckline – however, it was all smart colour and design play. The thigh high dress also showed off Kangana's killer legs.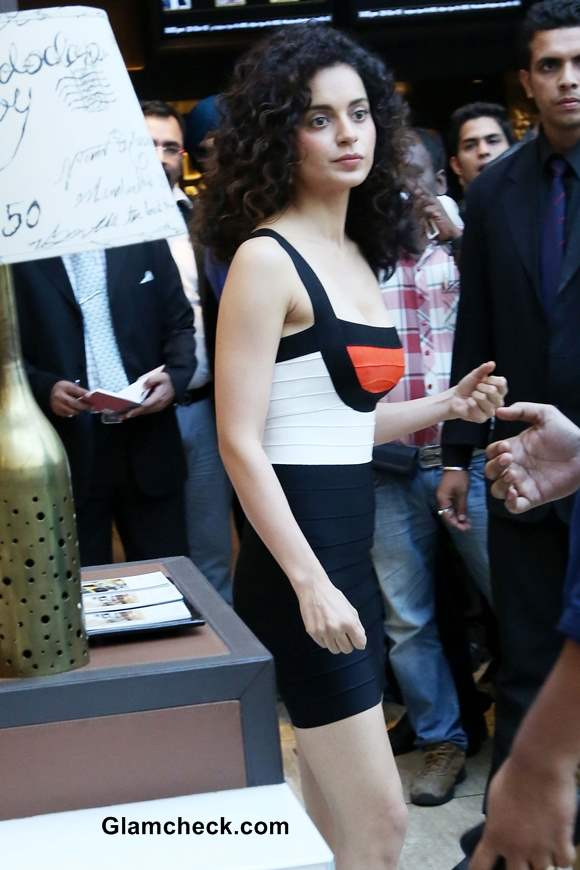 Kangana Ranaut in bodycon dress at Krissh 3 Promotions
The beauty didn't opt for any heavy accessorization with jewellery and the works – and we feel that it was a smart choice and added brownie points to the chic and minimal look.
The Hair and Makeup: The actress's hair was left open in their full curly glory. It looked like the right balance of tamed and wild – a feature that the pretty lass has pretty much perfected.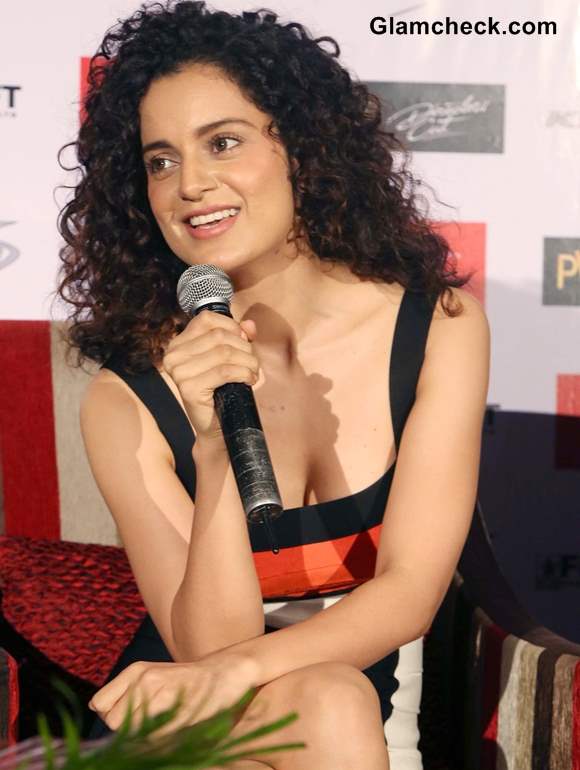 Kangana Ranaut Funky-Chic Style at Krrish 3 Promotion
The makeup was dewy and artistically applied to make it look minimal. However, our expert eyes could pick up nicely applied blush and strategically applied highlighter on the face. Finely applied mascara opened up her eyes and made them look bigger. A touch of nude lipstick went hand in hand with the "barely there makeup look".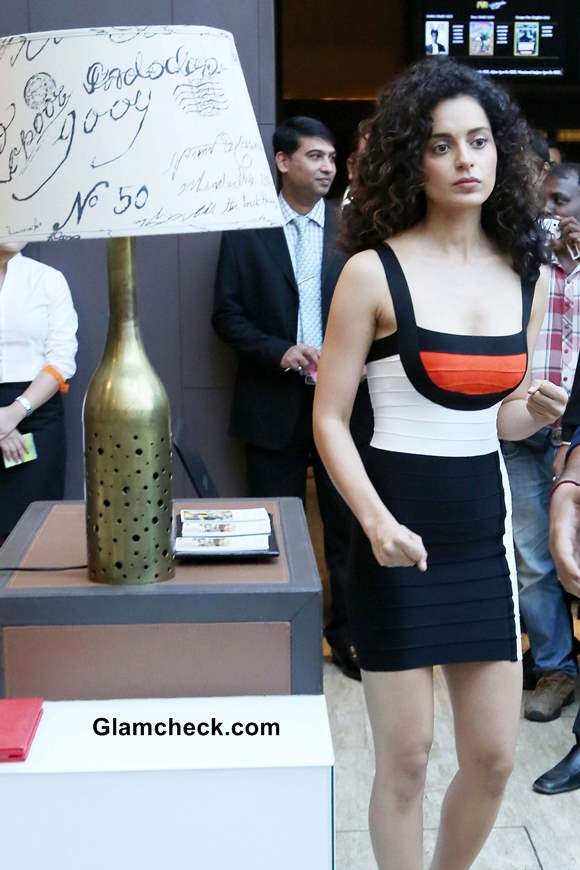 Kangana Ranaut 2013 at Krish 3 Promotion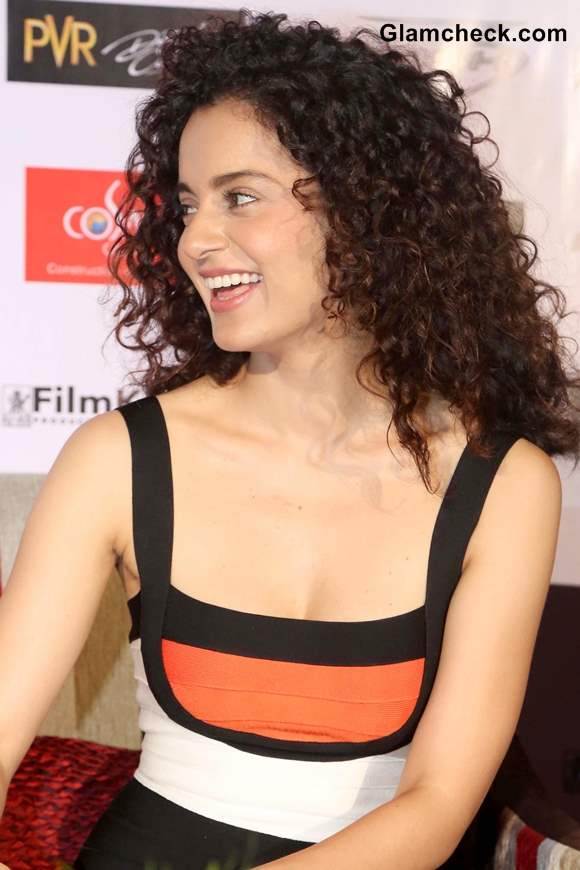 Kangana Ranaut's Look at Krrish 3 Promotion
Glamcheck's Verdict: We have already proclaimed our "likes" for Kangana. Her look for the Krrish 3 promotion has just bowled us over more. The outfit was just right for the occasion and the makeup complemented the dress and the event. This look has Glamcheck's votes. 
Solaris Images