At the Centrestage 2013 – Theatre Festival organised by National Centre for Performing Arts (NCPA) in partnership with Vinod and Saryu Doshi foundation in Mumbai, India on November 29th 2013, Bollywood actor, Kalki Kochelin inaugurated the show.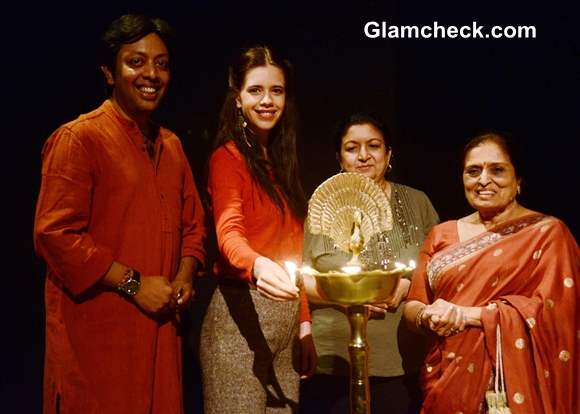 Kalki Kochelin Inaugurates Theatre Festival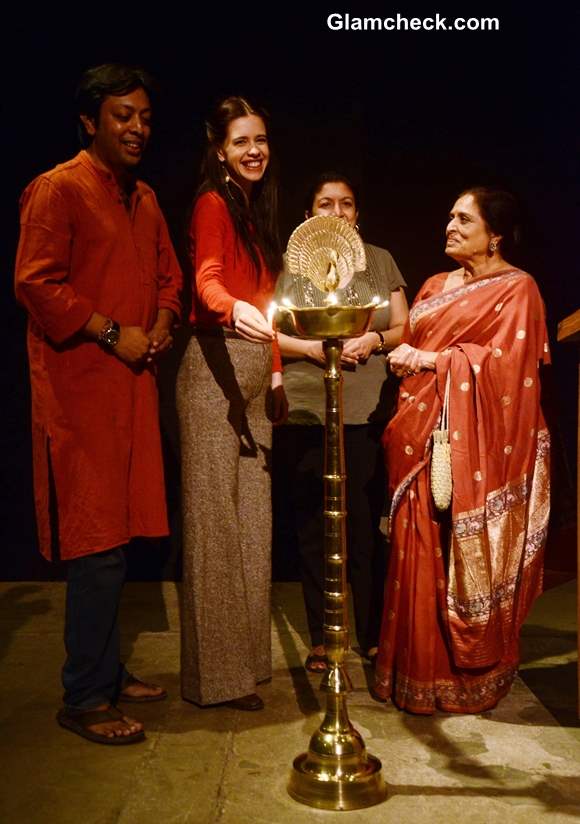 Kalki Kochelin at Theatre Festival Inauguration
She looked casual and dressed according to the season in tweed wide legged pants which made her appear taller than she really is, a good option for shorter girls. On top, she wore a red shirt, rolled up half way through. She accessorized her garments with a chocolate brown thin belt and brown leather shoes. Comfort was probably on her mind when she dressed for this occasion.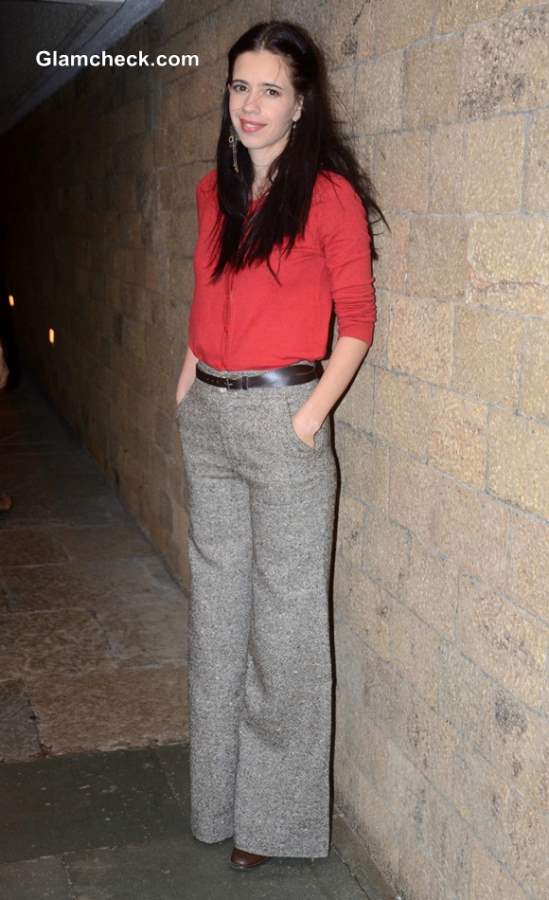 Kalki Kochelin Girl-Next-Door Look in Tweed Pants
She wore dangling earrings which had a very bohemian vibe to them and her hairstyle complimented that, with her front strands pulled back to the sides, like a Grecian goddess. Always a good option to avoid from hair covering your face and your jewellery! Her makeup, as always, was invisible. When you have a flawless face like that, who needs makeup? She stood out in all her natural beauty and her 100 watts smile which doesn't fail to mesmerize.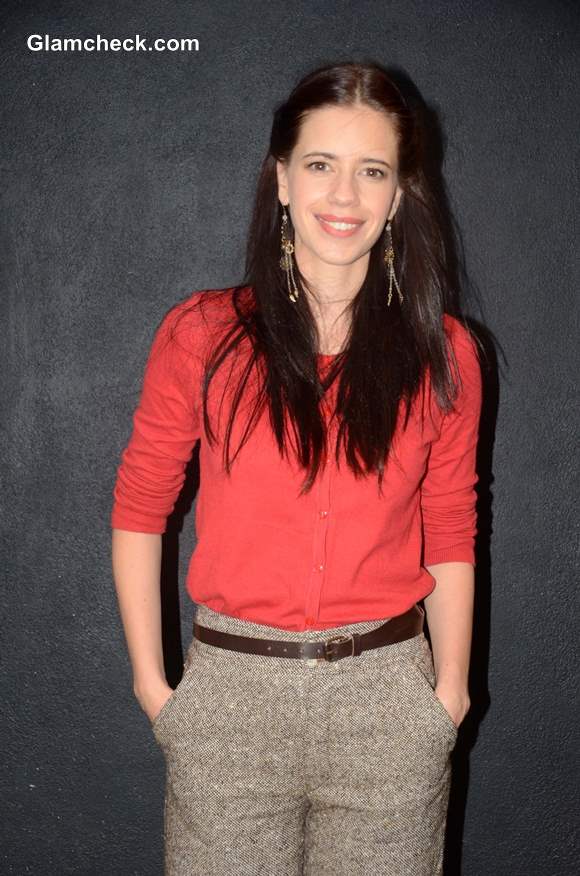 Kalki Kochelin Girl-Next-Door Look 2013
All in all, she sported a very girl-next-door look and looked cute more than sexy!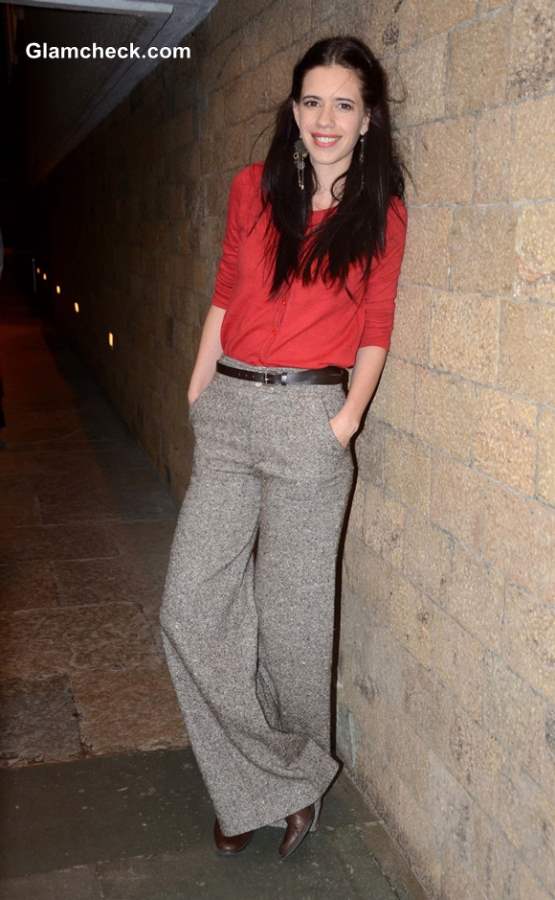 Kalki Kochelin in wide-legged tweed pants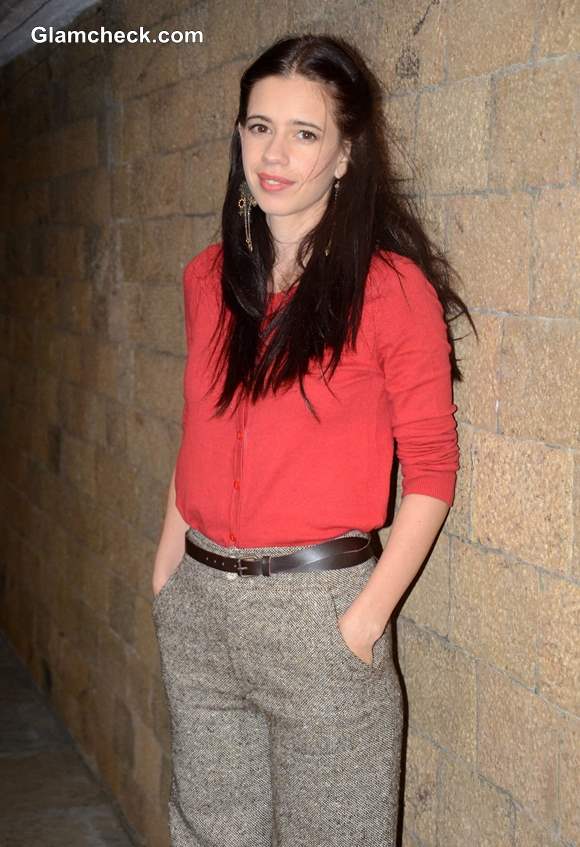 Kalki Kochelin 2013 pictures
Kalki Kochelin in Tweed Pants Orange Shirt 2013
Solaris Images