Bollywood actress Nicole Faria painted a sexy, trendy and elegant picture as she attended a press conference for the promotion of her upcoming film "Yaariyan" in New Delhi, India on January 6, 2014.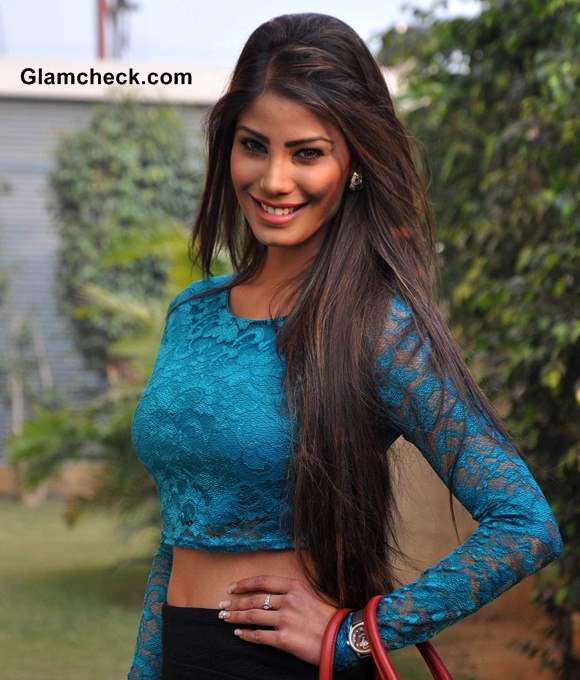 Nicole Faria Dolls Up in Lace Cropped Top at Yaariyan Promo
The former beauty queen slipped into a delectable lace cropped top. The sleeves were sheer and the turquoise shade of the piece made the floral pattern of the lace pop. Not to mention that it really brought out the lines of her toned abs.
She paired the top with a black mini skirt. A pair of black heels and a plaid handbag completed the ensemble. When it came to accessories, she kept things to a minimum with a watch, finger ring and matching earrings.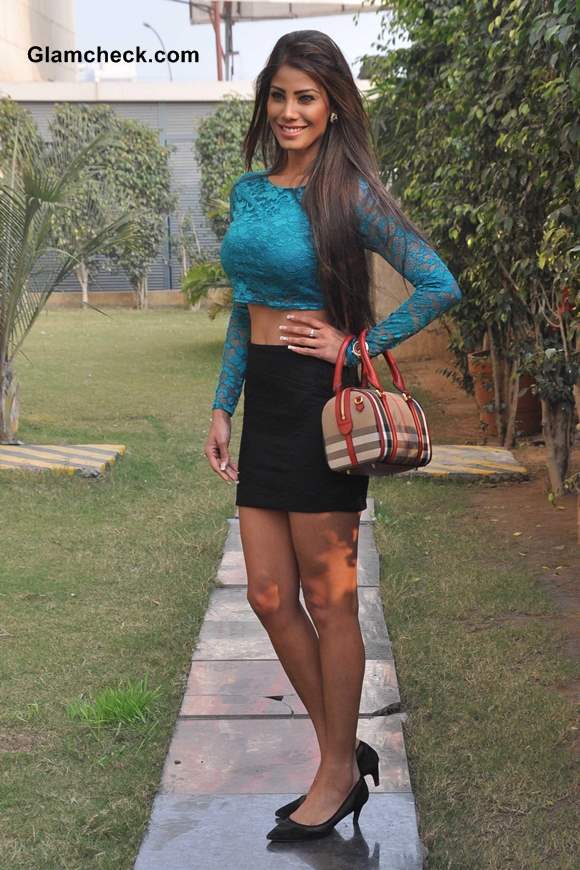 Nicole Faria  in Lace Cropped Top at Yaariyan Promo
The color combination is a classic, as are the black mini skirt, the lace and the black pumps. She brings a contemporary element to her look with the cropped top – a trend that's just as hot now as it was last year. You could consider altering the hemline of one of your existing shirts to get a cropped top look like Nicole's.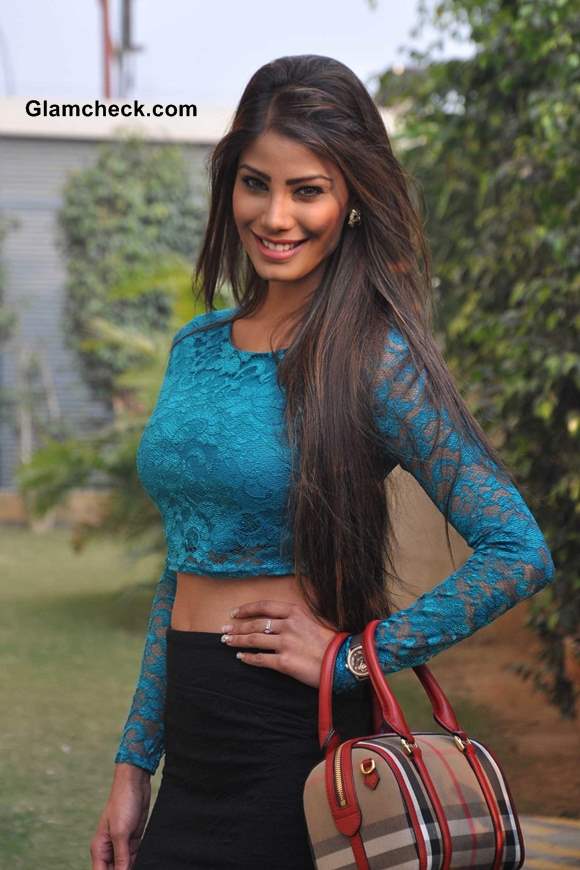 Nicole Faria Pics 2014
The outfit had a subtly titillating quality that was enhanced all the more by her sultry makeup. Although natural hues were used, there was a come-hither vibe about her look, perhaps in part due to her lined and mascarraed eyes, or maybe it was her hair – ever so slightly wavy and resting invitingly on her shoulder.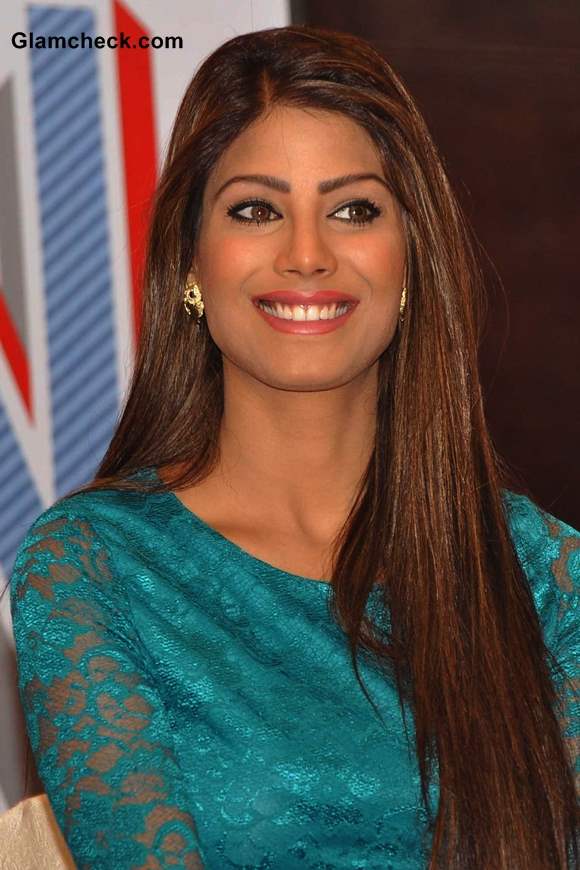 Nicole Faria 2014 at Yaariyan Promo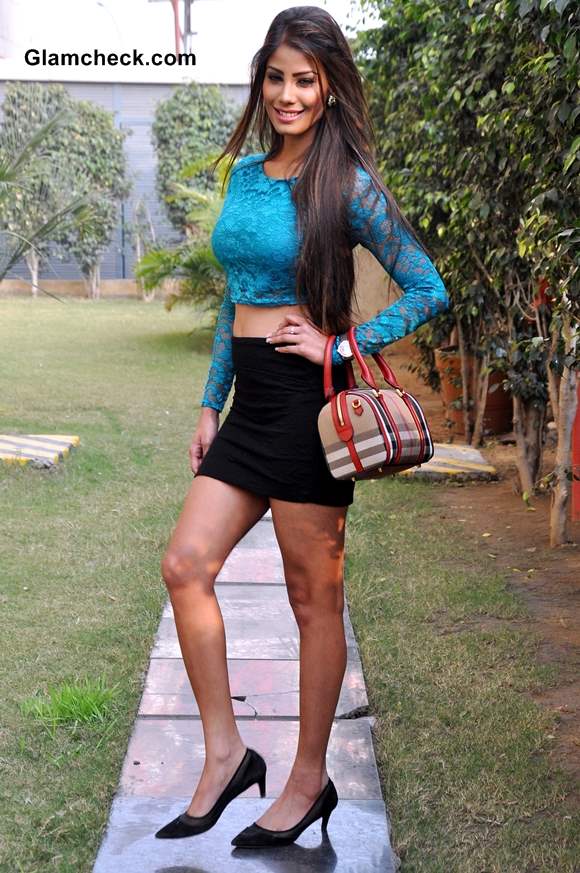 Nicole Faria in Blue Lace Cropped Top and Black Mini Skirt at Yaariyan Promo
Solaris Images