Bollywood actor Huma Qureshi resented an interesting look as she joined a ton of celebrities for the 59th Idea Filmfare pre awards party in Mumbai, India on January 15, 2014.
Huma sported a monochrome sari gown by Shivan and Narresh. The 'blouse' had a black and white checked pattern while the 'sari' itself was entirely black.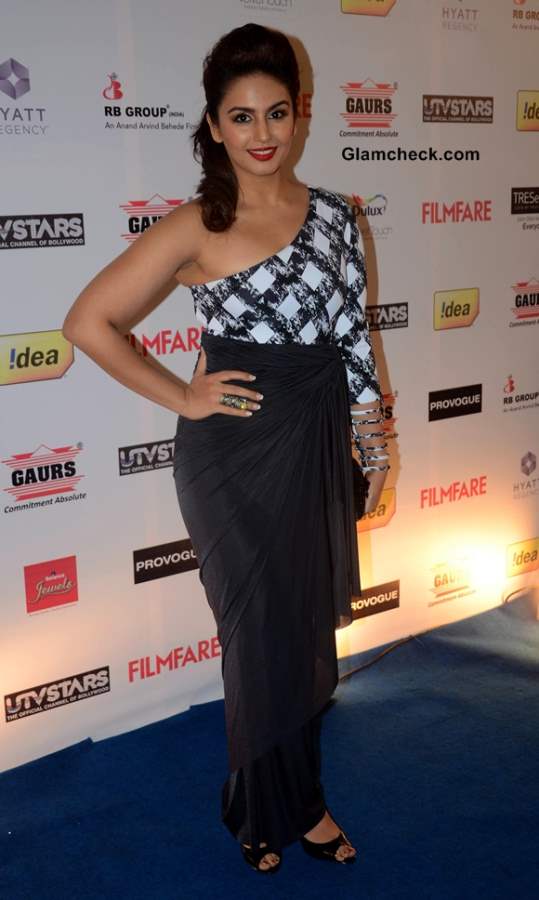 Huma Qureshi in Shivan and Narresh Fusion Sari at Filmfare Pre Awards Party 2014
On the runway, this number was presented like the traditional sari with the pallu draped over the shoulder. Huma wanted to do things thoda hatke se and make this look a little more Western. So the pallu was instead wrapped around the waist, giving the outfit a rather Grecian vibe.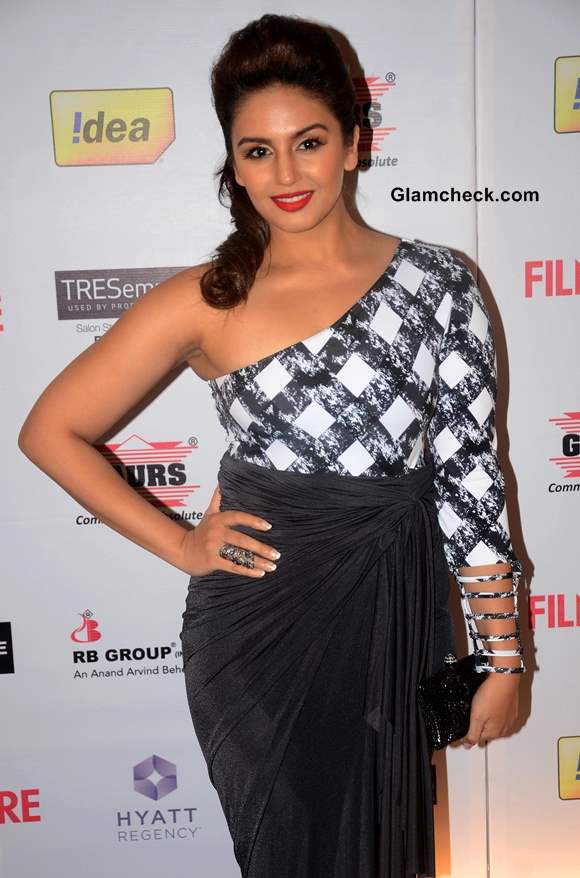 Huma Qureshi at Filmfare Pre Awards Party 2014
It was a good call too, considering that the wrapped detailing on one side of the waist balanced out the exposed shoulder of the one-shoulder blouse. That being said, we'd still like to see how this would have looked on her as the designers originally meant for it to be worn.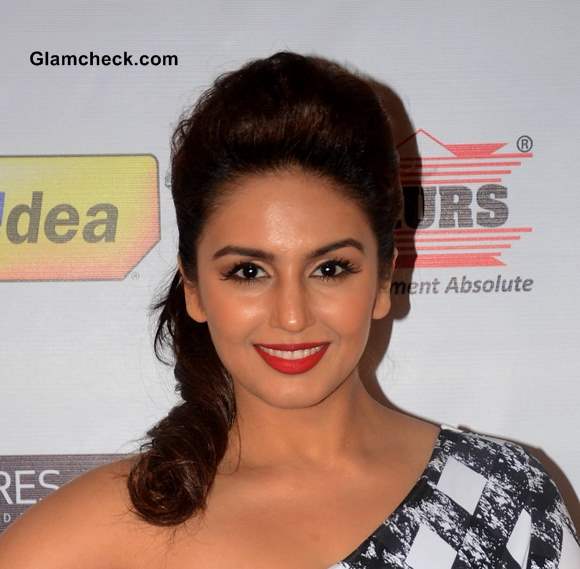 Huma Qureshi 2014 in Fusion Sari at Filmfare Pre Awards Party
Her choice of bling was quite decent. We like the silver snaking statement cuff bracelet as well as her Gothish knuckle ring. Open-toed black peep-toes and a black clutch rounded off the ensemble. A captivating combination of accessories that gel well together while still maintaining a distinctive edge. She completed her look with a bouffantesque curly ponytail and striking red lips.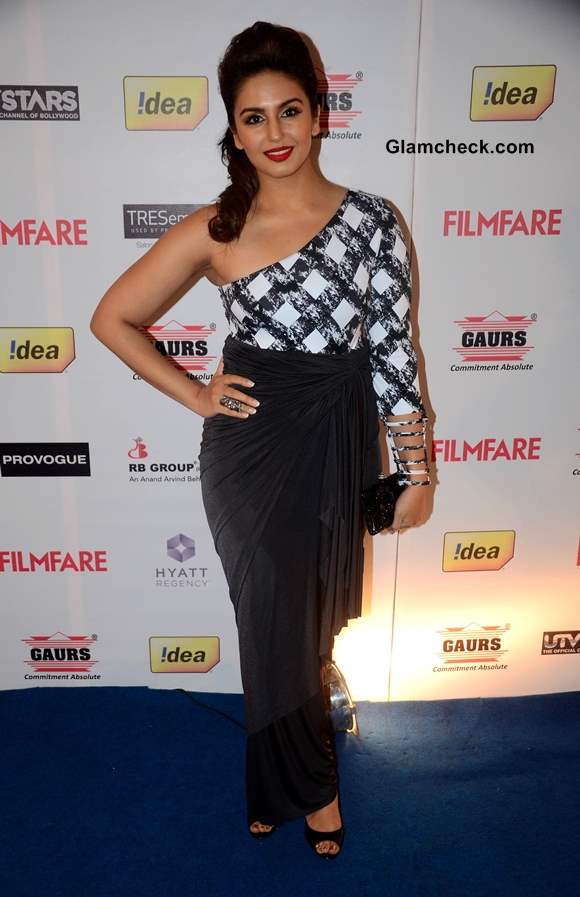 Huma Qureshi in Fusion Sari at Filmfare Pre Awards Party 2014
Her style sense is improving dramatically. Overall, this is definitely one of Huma's better looks.
Solaris Images