Bollywood actor Sunny Leone is getting on to the gimmicky bandwagon to promote her upcoming film "Ragini MMS 2" which releases on March 21, 2014. The film's producers decided to borrow a gimmick from the promos of the original Ragini MMS by plastering one-liners on autorickshaws in Mumbai and Delhi. Sunny herself kickstarted the campaign in Mumbai on March 1, 2014.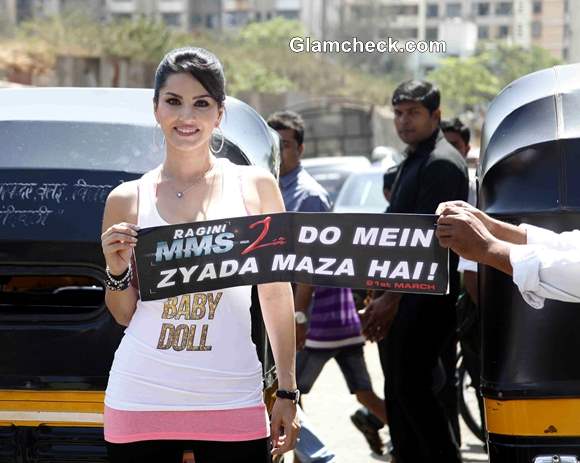 Sunny Leone Promotes Ragini MMS 2 in Autorickshaw Campaign
Sunny was seen chatting with some of the autorickshaw drivers and also putting up the stickers on a couple of the vehicles. A huge crowd had come out to get a glimpse of Sunny and by all standards this was one pretty effective promo tactic.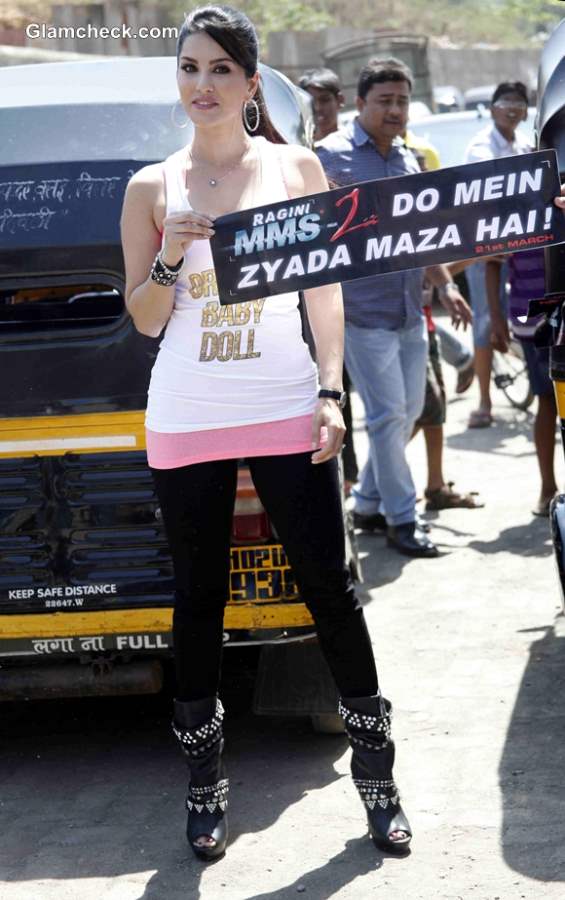 Sunny Leone Promotes Ragini MMS 2  Autorickshaw Campaign
However, things took a turn for the nasty as the crowd started to bang on the rickshaw that Sunny was sitting in. Some people even climbed on top of the rickshaws and the police had to be called to get things under control.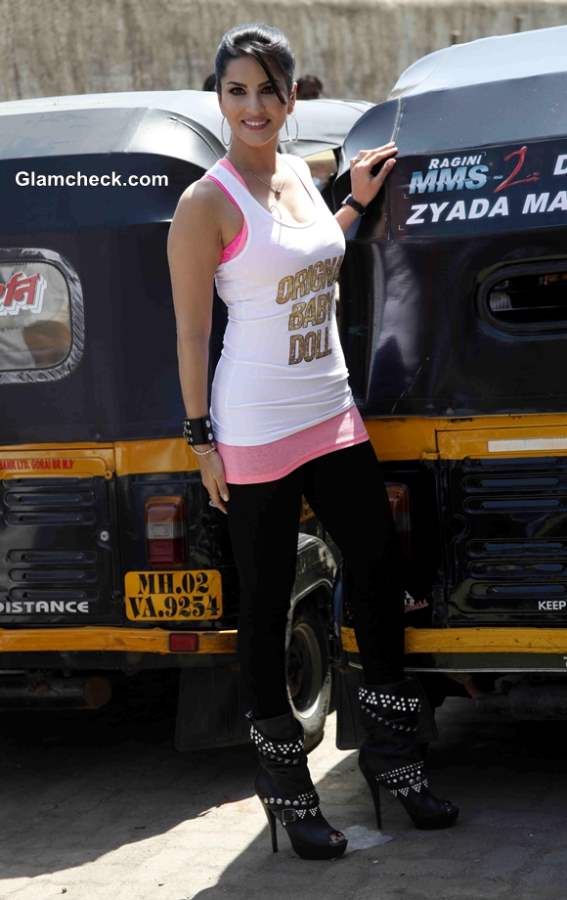 Sunny Leone in Ragini MMS 2
The former porn star said that she enjoyed the even overall but was quite shocked by the unruly behaviour she was forced to witness.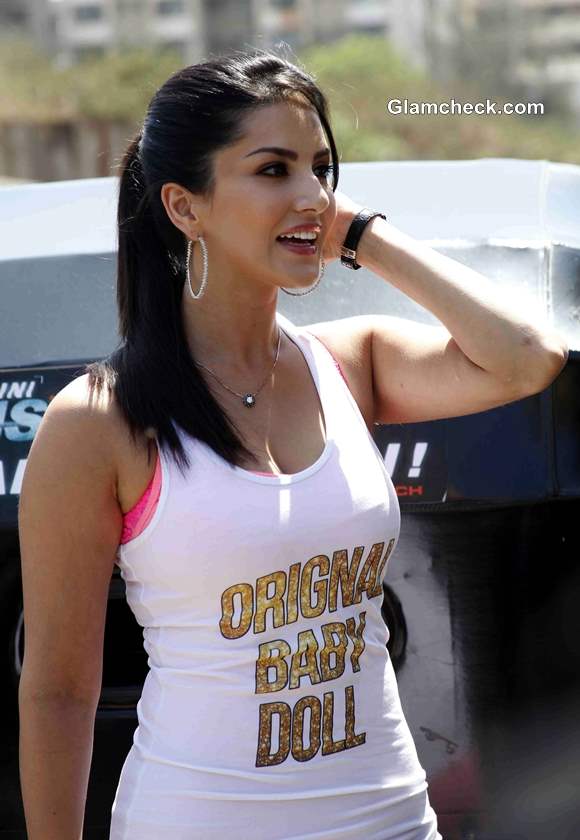 Sunny Leone Ragini MMS 2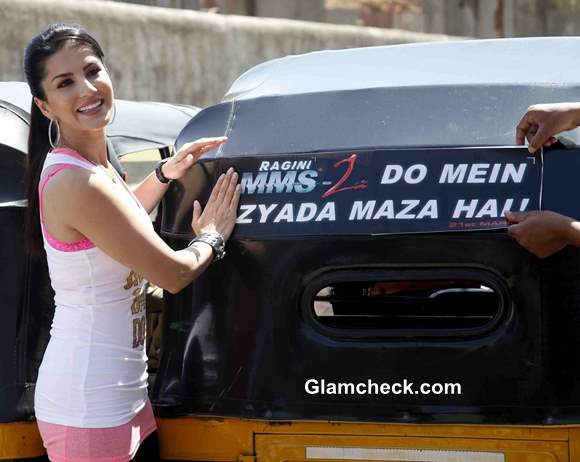 Sunny Leone Ragini MMS 2 Autorickshaw Campaign
Solaris Images